Gujarat polls: Rahul Gandhi's 25 temple visits in state is simply what Hindus do, it's not soft Hindutva
Rahul Gandhi's temple going is ironically infuriating Hindutvawaadis more than secular liberals.
Rahul Gandhi now visits Hindu temples during election campaigning so frequently that it has become difficult to keep track of them.
According to his party, he has prayed in at least 25 temples this Gujarat election season. Rahul's discovery of temples for positioning before polls began in Uttar Pradesh early this year and has continued.
Some describe it as Congress party doing soft Hindutva. Finance minister Arun Jaitley said in a press conference in Surat, "BJP has always been seen as a pro-Hindutva party so if an original is available why one would prefer a clone?"
Offering prayers and seeking blessings at temples is neither soft nor hard Hindutva. It is simply what Hindus do.
Of course the purpose is political and electoral. Rahul is signalling to voters he's as Hindu as anyone else, and inter alia, that he and his party are not disrespectful of the Hindu faith.
To describe this as soft Hindutva is incorrect. Soft Hindutva is when the Congress does mildly Hindutva things. The origin of the term soft Hindutva lies in Rajiv Gandhi ordering of the opening of the gates of the Ram Mandir inside the Babri Masjid in 1986, allowing a puja to take place inside. The political calculation was to appease rising Hindutva but we know what happened later. The move did not weaken Hindutva forces, only strengthened them.
Similarly, Narasimha Rao's failure to stop the demolition of the Babri Masjid in December 1992 led to the Congress being accused of soft Hindutva, accelerating the shift of Muslim votes from Congress to regional parties in Uttar Pradesh and Bihar.
Worshipping in temples is not soft Hindutva or any kind of Hindutva. Labelling temple-going as Hindutva misunderstands what Hindutva is.
The man who coined the term Hindutva, Vinayak Damodar Savarkar, was an atheist who didn't visit temples. Hindutva is a political ideology that seeks to 'unite' Hindus politically and establish Hindu supremacy over Muslims and Christians, if not the "Indic" faiths such as Sikhism, Buddhism and Jainism as well.
Some of the temples visited by Rahul were in the last visited by his grandmother Indira Gandhi. Nobody called it soft Hindutva then.
Rahul's temple going is ironically infuriating Hindutvawaadis more than secular liberals. It is mostly those who belong to or supports the Hindutva ideology who are calling it soft Hindutva.
By praying at Hindu temples, secular Hindu politicians are calling Hindutva's bluff. The act highlights the difference between Hindu and Hindutva, countering the BJP-RSS attempt to fuse the two in the name of "cultural nationalism".
Praying at a temple is what crores of ordinary Hindus do, some daily, some weekly, some only on festivals. It is an act as religious as it is cultural. It may be a public or private act but doesn't have to be a political one.
Even at its lowest, the Congress party and indeed other secular parties get votes from crores of Hindus, most of whom are religious enough to worship one god or another, some day or the other.
Mass politics requires establishing a connect with people and their lives. Like Lalu Yadav's Holi or Sushma Swaraj's Karva Chauth, the observance of religio-cultural occasions is used in politics to endear mass leaders to voters.
Given that most voters are Hindu, it is important for Hindu politicians to participate in Hindu cultural life openly, for the cameras. To succeed, Rahul must go beyond visiting temples and doing so only during elections. He should be there playing Holi with family and friends for the cameras, spending Diwali with his voters in Amethi to establish that Amethi is home, producing visuals for the TV screen, the newspaper front page and the content hungry WhatsApp groups.
A voter who sees you celebrate Holi or visit his local temple is thus able to feel you are one of them, and thus s/he can trust you to understand her life and problems.
To not engage with religion is to give the image of a deracinated Westernised liberal who doesn't understand the common man.
Not all use of religion in politics is negative, just as not all practising Hindus believe Muslims should be forced to become Hindu with 'ghar wapsi' or killed with false charges of consuming beef. Everything Hindu is not Hindutva.
Rahul's temple visits have shown the power of cultural engagement. If he continues on this path he could call Hindutva's bluff. The more people see Rahul in temples, the more likely they are to see through Hindutva, realising that Hindutva is more about Muslims than Hindus.
India
Kumar replaced another joint general secretary Krishana Gopal who held the charge since 2015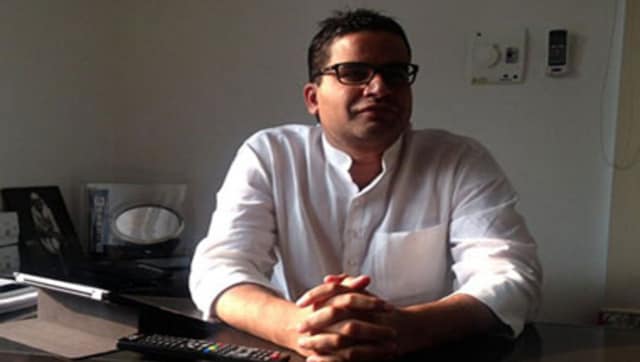 Politics
The newest twist in the tale came on Wednesday when Rahul Gandhi aide Archana Dalmia sent out a tweet giving Kishor a 'warm welcome into the Congress family' only to subsequently delete it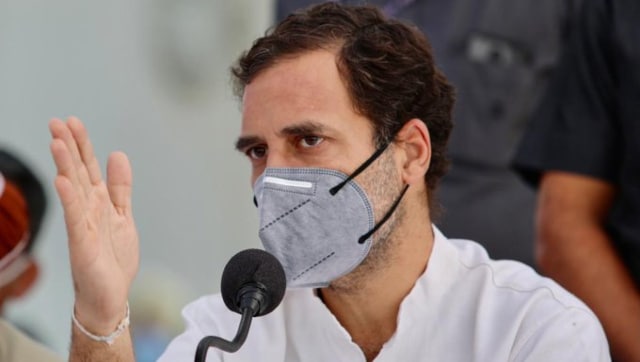 India
The Congress leader had asserted that any phone that he uses are tapped, adding that a Supreme Court-monitored probe should be ordered in the matter