Gujarat polls: Nothing 'soft' about Rahul Gandhi's Hindutva; it's a hard-line approach to prevent another electoral rout
If Hindutva is an exclusionary impulse as opposed to the inclusiveness of Hinduism, then Rahul seems intent on adopting it with ferocity of a neo-convert.
As polling for the Gujarat Assembly election ends and the nation, not just the state, waits for the verdict it's time to take stock of the portends that emerged at the end of an acrimonious campaign. Among several conclusions, the one that leaps out is how under Rahul Gandhi, a desperate Congress is trying to move to the right of centre as a political force in an attempt to mimic the BJP.
There's nothing soft about Rahul's breathless temple run. It's hard Hindutva. If Hindutva is an exclusionary impulse as opposed to the inclusiveness of Hinduism, then the deracinated Gandhi dynast seems intent on adopting its doctrines with all the ferocity of a neo-convert.
This shift indicates three things. One, the Congress has been unable to counter the BJP narrative that it is perceived as a 'pro-minority party' and has decided that only a rightist tilt will save the party from extinction. Two, after decades of being the centrifugal force in most electoral battles, Muslims are slowly becoming invisible and depoliticised from elections. Three, all these are happening in light of a larger Hindu awakening, and the median of Indian politics is finally undergoing a self-correction.
Some of these impulses are slow churning and won't be immediately apparent. The one that catches instant attention is the way Rahul has embarked on a set of affirmative and negative actions to pose as the new 'Hindu Hriday Samrat'.
The affirmative action constitutes a series of well-publicised panderings to Hindutva signifiers. The furious temple hoppings fall in this category. By all accounts, the new Congress boss has visited nearly 30 temples in Gujarat. Some commentators have argued that these visits do not signify soft Hindutva. 'It is simply what Hindus do'.
This is an invalid argument. Rahul didn't need to turn his temple-hoppings into an exclusionary act to reinforce his Hindu credentials. In fact, given his lineage and parentage, Rahul could have been the poster boy of India's syncretism. As the party boss, he could have answered BJP's barbs with a proud proclamation that he is the symbol of a multi-ethnic, multi-faith India and reclaimed the secular legacy of Jawaharlal Nehru's Congress.
As Meghnad Desai asks in The Indian Express: "Rahul is a Hindu and a Parsi and a Christian Catholic. It is rare for any Indian political leader to be able to claim this degree of diversity. The nervousness of the Congress about his religion is surprising since secularism is claimed to be its strong card. Has the Congress forgotten the meaning of secularism in its haste to adopt Hindutva lite?"
It is not so much a case of "forgetfulness" as a strategy to challenge the BJP, and Congress' adoption of Hindutva tropes is an admission that its version of 'secularism' is dead. Repeated electoral failures have convinced Rahul that to effectively counter the BJP, he needs to shed his "secular" image — a tag that has become corrupted and poisonous — and take a 'right turn'. The shift is palpable when we look at his past behaviour.
His pilgrimages, before Gujarat, had always been a 'balanced' affair. Ahead of the Uttar Pradesh Assembly elections, the Gandhi scion had taken an arduous trek to Kedarnath and showed up at countless mandirs to prove his 'bhakti'. However, he had also visited three mosques, six dargahs, three gurdwaras and one cathedral during that time.
A Congress poll strategist had told The Times of India's Subodh Ghildiyal in 2016 that Rahul is a secularist, not an atheist, and he goes to temples and mosques alike. "The Gandhi family has never said he is an atheist. There is no problem in visiting religious places. What we proudly say is that we are secular. The objection is when some politician goes to one place and promotes one faith".
Therefore, what we see in Gujarat is not Rahul practising 'Hinduism' or even 'soft Hindutva' but a rather hard-edged version of the tenet that seeks to squeeze BJP's electoral space. In this respect, Rahul's actions are deeply political. His 'faith' is a manifestation of a political urge rather than a religious impulse.
The Congress boss has sought to reinforce this hard Hindutva image with a dazzling array of signifiers. He appeared during the filing of nomination for party president's post sporting a prominent 'tilak' on his forehead. Pictures soon emerged of rudraksh beads adorning his neck and a spokesperson insisted during the Somnath Temple controversy that "Rahul is not only a Hindu but a 'janeu-dhaari' Hindu'.
#WATCH: Randeep Surjewala says, na kewal Rahul Gandhi Hindu dhram se hain parantu wo janeu dhaari Hindu hain. pic.twitter.com/9G4WJ6Ggb3

— ANI (@ANI) November 29, 2017
Rahul didn't need to take the 'sacred thread' route to declare himself as a 'Hindu' but the fact that he did indicates that Congress didn't want to leave anything to chance. It was a delicious irony to see the president-elect of a party that seeks to stitch a rainbow coalition involving subalterns, reinforce his Brahmin chauvinistic identity.
Affirmative action presented one part of Rahul's strategy. The other part —to hammer home Congress' 'Hindutva party' image — were a series of negations. It was interesting to note the lengths to which Rahul was ready to go to 'purge' himself and his party of a 'pro-minority' image.
To begin with, the word 'Muslim' was conspicuous by its absence during the entire length of Congress' campaign. It was almost as if the minority community in Gujarat, that represents roughly 10 percent of the population, was invisible.
Amit Dholakia, professor of political science at Maharaja Sayajirao University in Vadodara, told Livemint that "in this election, no one has made a visible outreach to the minority community, particularly the Congress. The only one who has spoken about it is (Dalit activist) Jignesh Mevani but that too in just one constituency."
The KHAM (Kshatriyas, Harijans, Adivasis and Muslims) was replaced by a KHAP (Patidars for Muslims) tactic. It was a stunning negation of an electoral strategy that had long been the fulcrum of Congress campaigns.
Rahul cautiously avoided any reference to Congress' favourite electoral trope — the 2002 riots. So complete was the transformation that the new president, who had a ready quip in social media on nearly every topic, had not a single thing to say about the brutal murder of a Muslim labourer in Rajasthan, a BJP-ruled state.
One would have thought such a heinous act of crime would feature at the very centre of Congress' Gujarat campaign and Rahul would not let go of this opportunity to show that minorities are not safe under the BJP. A complete and utter silence points to the Congress president-elect's desperation to avoid any topic that might give BJP the chance to polarise the electorate. A more concrete instance of Congress' abjuration of 'secular' credentials could be hard to find.
Congress moved swiftly to scotch rumours about Ahmed Patel's candidature as a chief minister, and even 'disowned' a functionary called Salman Nizami. According to The Financial Express, "Nizami was reportedly appointed as the joint secretary of the Jammu and Kashmir Pradesh Congress Committee in 2014 at the behest of Rahul."
The reason behind Congress' action is not hard to understand. It must pose as a 'new Hindutva party' to shake BJP out of its comfort zone, and it sees no electoral loss in the bargain because it reckons Muslims will vote for it anyway, regardless of whether an outreach is made, or not.
Politics
The ruling Trinamool Congress looks set to retain power in West Bengal with the party having already crossed the halfway mark headed for over 200 of the state's 292 seats that went to the polls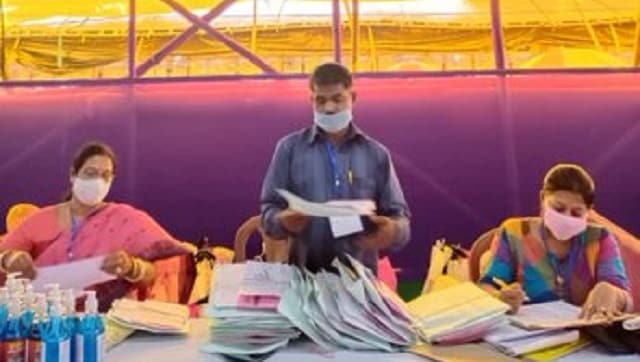 Politics
Voting will be held at 12,068 polling stations spread over nine assembly constituencies each in Murshidabad and Paschim Bardhaman districts, six each in Dakshin Dinajpur and Malda and four in Kolkata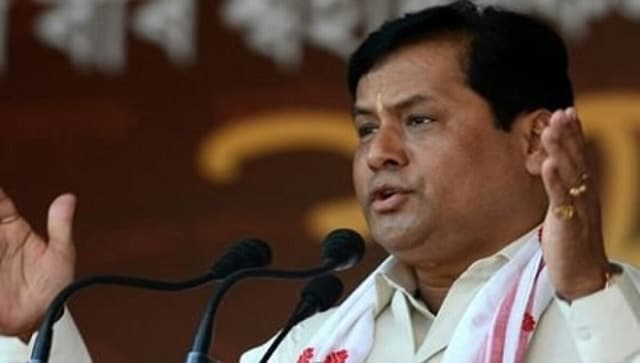 Politics
The ruling BJP-led alliance in Assam is all set to form the government for the second consecutive term