Gujarat polls: Narendra Modi cashes in on Mani Shankar Aiyar's 'neech insan' remark to connect with voters
Narendra Modi's emotive charge in response to Aiyar and other Congress leaders calling him names, has started working among sections of people in his native state.
Around the time Bhavesh and his young friends in Anand were discussing that Congress may have contained the damage caused by Mani Shankar Aiyar's "neech kisam ka aadmi" statement for Narendra Modi by apologising and suspending the former Union minister from the party, the prime minister was beginning to address a rally in Ahmedabad. A Gujarati TV news channel was playing on mute at a shop on the other side of the road.
Another young man in the group said Modi will not let the issue go, he will surely hit hard. "Modi toh Modi hain" (Modi is Modi). Their discussion on politics was soon over and they shifted to some other topic of youthful interest.
Those guys were right. Modi wouldn't let go the issue, which thanks to Aiyar, a motormouth Congress leader and avowed Gandhi-Nehru family loyalist, had fallen in his lap at the most critical time of electioneering in his home state, Gujarat. More so, it had come just ahead of the first phase of polling. It should be noted that in the past 22 years since the time BJP came to power in the state, December 2017 election is perhaps the toughest election the party is facing.
Modi sells high in Gujarat. Sections of people across the state may have a varying degree of resentment against the BJP and but even those (barring hardcore all season Modi critics) who are showing their displeasure and anger against the ruling party, its policies and practices still have a soft corner for the prime minister. Modi has thus been faced with the most challenging task of putting his personal pride ahead of everything else and persuade people by striking an emotive chord and make them vote for the BJP again -- their current love or hate for the BJP, notwithstanding. To an extent, Modi's emotive charge in response to Aiyar and other Congress leaders calling him names, has started working among sections of people in his native state.
Travelling through the state and talking to a cross-section of people, Firstpost sensed that the popular faith and trust in Modi remained intact as solid as ever but there were pockets of resentment against his party. Modi had to address to this section of voters -- Patidars and non-Patidars.
The promptness showed by Rahul Gandhi in distancing self and the party from Aiyar's abusive remark through Twitter within hours and later suspending the former Union minister and one-time close friend of his father Rajiv Gandhi was indicative that Congress was fully aware of the damage potential of Aiyar's "neech insan" remark against Modi. Rahul and his strategists knew that Modi still had tremendous goodwill in the state and filthy remarks by a senior Congress leader would boomerang on the party, just as it had boomeranged in the past. On Friday, Rahul urged his party men again to show restraint and respect to the office of the prime minister. But then damage seems to have already been done.
In his forceful speech before a highly receptive crowd in Ahmedabad on Friday, Modi played his best card -- venting his anguish against the series of abusive remarks made by a number of senior Congress leaders, naming over a dozen such leaders including Sonia Gandhi's "Zahar ki Kheti" (he had talked about Sonia's "Maut Ka Saudagar" remark yesterday) against him, playing both as a victim and a hero at the same time and linking all that with Gujarati asmita (pride). He was playing his trump card. By linking the abuses hurled against him, against Gujarat's son of the soil, who rose from a low caste and low-income group background and making it to the top post through hard work and vision, he was trying to arouse passions of people to root out Congress and its one family priority mindset. He did say in his rallies on Thursday and again on Friday, urging people to vote for the BJP in large numbers and take revenge.
When North Gujarat was affected by floods, @BJP4Gujarat Karyakartas were focussed on relief work whereas Congress leaders were relaxing in resorts in Bengaluru. pic.twitter.com/7xa6dCrFW0

— Narendra Modi (@narendramodi) December 8, 2017
We initiated the Sujalam Sufalam Yojana to provide water to our farmers but the Congress opposed it. Infact, one of their leaders, who previously served as Rajasthan CM and is actively campaigning in Gujarat, wrote a letter against it as well as complained to UPA leaders. pic.twitter.com/iADKBfjN97 — Narendra Modi (@narendramodi) December 8, 2017
I applaud Mansukh Kaka, who went to our former Prime Minister and presented a list of UPA scams to him. pic.twitter.com/6z5msQMIR7

— Narendra Modi (@narendramodi) December 8, 2017
Congress, including their topmost leaders have abused me in deplorable language. My poor background, my family, my low caste…they have spared nothing. I have nothing to say to them, my focus is India and 125 crore Indians. https://t.co/b5vlWwdhJw — Narendra Modi (@narendramodi) December 8, 2017
It can't be immediately assessed as to how much the party can retrieve lost ground in regions which are going to the polls on 9 December and on 14 December. But Firstpost gathered that people thought Modi as prime minister and as a person deserved better treatment from the Congress.
Prafullabhai, a meager wage earner in Anand said, "Modi has done so much of work in Gujarat. I am surely going to vote for him. We keep on talking about these elections. We all watch TV whenever we get time or get to hear about it from someone else. No one liked the way total filth was hurled against him."
Jayant Patel, an engineering graduate at a village near Anand said, "Modi evokes pride. We are in support of maintaining his pride." When asked whether Hardik Patel and his Patidar contingent would damage BJP's prospects, he said, "Hardik is an unknown commodity. We are with BJP and will remain with the BJP."
Modi may just have provided the oxygen which his party needed from him to win the Gujarat election.
Click here for detailed coverage of Gujarat Assembly Election 2017
Politics
People of Assam have voted for the BJP for the second consecutive term as they have realised that there is no place for 'aatankwad' (insurgency) and 'andolan' (agitation) in the state, Shah asserted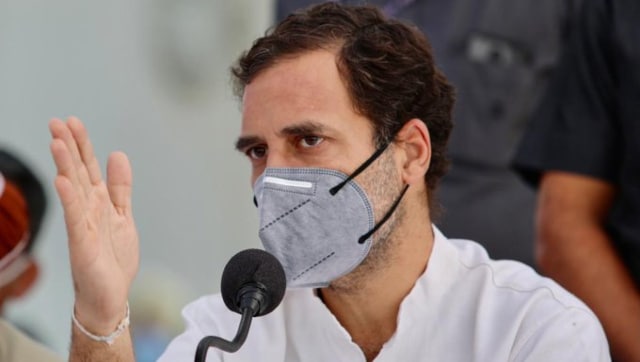 India
The former Congress president also shared a video on Twitter highlighting the alleged slow vaccination rate and media reports where people were not getting vaccines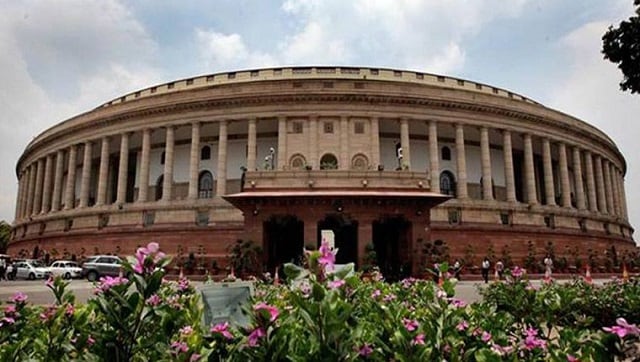 Politics
Meanwhile, the Centre is likely to move a suspension notice against 10 Lok Sabha MPs after they threw papers and tore placards in the House