Gujarat Election: EC records 68% turnout in first phase; opinions on BJP appear sharply divided
Gujarat is halfway close to deciding the fate of its 22-year-long relationship with the Bharatiya Janata Party. While there is discontent in tribal areas and some rural areas, the BJP appears stronger in urban centres.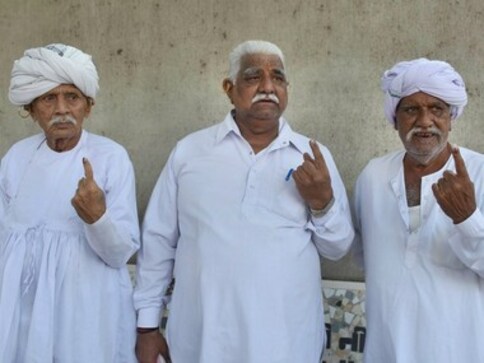 Gujarat is halfway close to deciding the fate of its 22-year-long relationship with the Bharatiya Janata Party. The prime minister, actively campaigning in all parts of the state, had through a tweet, appealed to voters to turn out in 'record numbers and vote'. The Election Commission has recorded a 68 percent voting turnout in 89 out of Gujarat's 182 constituencies, although the poll panel has not come out with the final figure yet. Firstpost's reporters gauged the public mood outside polling stations in western and southern Gujarat on 9 December.
In south Gujarat, the voting percentage was between 68 and 70 percent in constituencies like the industrial hub of Udhna, where mixed opinions on the GST emerged. The staunch support for the Congress in the adivasi pockets like Vyaara and Dang faded as one moved westward toward Bharuch, where only one (Jhagadiya) of the five seats is a tribal seat. In Navsari, two seats (Gandevi and Vansda) are tribal seats and from Valsad, three seats (Dharampur, Kaprada and Umargaon) are reserved for STs. The ratio of ST:Open Seats is the ratio of Congress:BJP. There seemed to be no change in the old dynamic.
In Surat, there was a stark split in opinion within groups of even three and four. For instance, two families from City Light Town at the polling station inside the NIT Surat campus said that there is no alternative to Modi and will never be. Another one standing next to it snatched the mic to confess it is fed up of being lied to. Surat is home to nearly 15 lakh Patels that are concentrated in regions of Varachha, Katargam, Kamrej and Karanj. Here, just last week, thousands thronged the roads during Hardik Patel's rally. From our interaction with voters in these regions, it seems that the concerns raised by the Paditar Anamat Andolan Samiti (PAAS) led by Hardik have earned the support of some but not all. Some accused him of invoking the trauma of the Patidar farmers for the benefit of the Congress, a party whose name still brings to their mind an era of curfews and riots and gunshots and sirens and dramatic Hindu-Muslim enmity. Some others are happy that the Patidar community, which dominates 48-52 seats is finally speaking up for its rights. "We want to take pride in our community," said Yash Patel, a student. Nilesh Vithani, another resident of Surat and one of the early voters at a booth in Katargaam said that asking for reservation is a disgrace for the Patidar community that is hailed for its work ethic.
In Choryasi in southwest Surat, which has 1.60 lakh voters from Uttar Pradesh, Bihar and Jharkhand, people expressed disgust over the lack of a candidate from their states in the Congress and the BJP. Some of them pledged support to Ajay Choudhari, who is contesting independently from there and is backed by the Samajwadi party. Some, like Prince Pandey point to broken roads and open gutters inside the densely populated Dindoli, another colony dominated by migrant workers from the Indian heartland. Standing metres away from him, Manoj Chaudhary and Kamla Chauhan thanked Modi for clean water and LPG pipelines in the same area. The voter here seemed divided not on ideologies but on facts.
The Muslim regions of Bhestan, Sagrampura and Nanpura expressed support for the Congress. Though the voters here seemed unhappy with politics at large, they still came out to vote against the BJP, a party they feel not only threatens their safety but completely ignores them as a category both during campaigning and governance. "Today, Muslims are left searching for their political and social face. The Dalits, the OBCs and the Patels have found leadership in Jignesh Mevani, Alpesh Thakore and Hardik Patel but who will come to represent us?," asked Saleem Patel, social worker, who also feels the BJP has interfered with the Sharia by abolishing instant triple talaq. Through demonetisation, GST and the lack of empathy towards the road-raasta-gutter in Muslim bastis, the community seemed united in its rejection of the ruling party. Muzaffar Naatalwala cribbed about the shutting down of one lakh power looms which he feels is a consequence of demonetisation, which worsened by demonetisation. Khalid Badshah, who runs a computer business alleged that EVM tampering will have an impact on the result this time.
Senior Congress leader Arjun Modhwadia on Saturday complained of possible EVM tampering at three polling booths in a Muslim-dominated area of Porbandar claiming that some machines were found to be connecting to external devices via Bluetooth. Later in the day, Firstpost spoke to the Collector of Rajkot, who confirmed that 31 VVPATs and 27 EVMs were changed through the day in the district as of 5.45 pm.
In western Gujarat is Saurashtra, where the Patidars are in a majority. Here, the cities of Rajkot, Jamnagar, Junagarh, Bhavnagar, Amreli too saw a turnout of 68 to 70 percent. The Patel seemed divided between urban and rural Gujarat. In Rajkot, at the same polling booth, Uday Patel seemed to be in favour of BJP's pro-development approach and Priyank Patel said that he voted for change and not development. There seemed to be a 2:1 ratio in favour of the BJP. In Surendranagar, where the BJP finished off with a clean sweep last time, the Patel factor could be seen and in Morbi, home to a large ceramic industry that was initially affected by the GST, mixed reactions to the economic reform could be sensed. But overall, people here seemed to be in favour of the BJP.
Interesting contradictions emerged in the will to vote. In Gajadi, a village in Jamnagar fed up of water shortage decided to boycott the election whereas in Rajsamadhiyala on the outskirts Rajkot, it is compulsory to vote and those admitted in hospitals were seen taking permissions from the Panchayat to keep away. However, there wasn't much of an impact of these moods on the polling percentage of their districts, 69 percent in Jamnagar and 68 percent in Rajkot Rural.
In rural areas that fall in the districts of Saurashtra's Jamnagar, Porbandar, Junagarh, Amreli, Bhavnagar and Rajkot, the gripe among Patidars is that the crop prices have dropped from Rs 1,200 per 20 kg to Rs 850 to 900, while the production cost has tripled. When Manmohan Singh was Prime Minister, Modi blamed him for not fixing the minimum support price. The despair has pushed them towards Hardik's energy. The killing of 14 members of the Patidar community during the quota stir in 2015 is an incident that some politically charged people in Surat and Saurashtra made references to.
The second phase of the Gujarat Assembly election will be conducted on 14 December.
Click here for detailed coverage of Gujarat Assembly Election 2017
With inputs from Amitesh and Parth MN
Politics
Congress leader Udit Raj had on Wednesday said that no country should get a President like Draupadi Murmu and suggested she was doing 'chamchagiri'.
Politics
Harsh Mahajan joined the BJP in the presence of Union minister Piyush Goyal and lauded Prime Minister Narendra Modi's leadership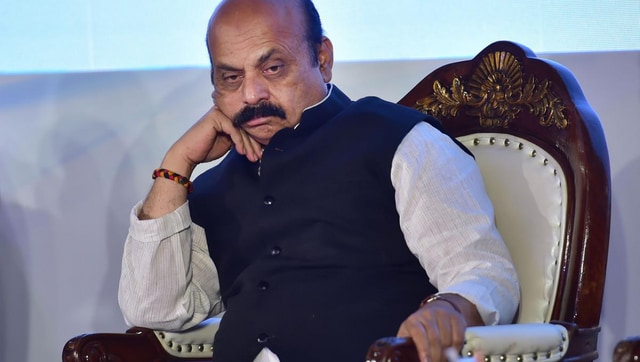 Politics
Besides running the PayCM campaign against the Bharatiya Janata Party, Congress in Karnataka has been targetting BJP ministers who have allegedly been part of scams