Gujarat polls 2017: Congress will focus on education and health if it comes to power, says Rahul Gandhi
Rahul Gandhi attended an event at Shaheed Veer Bhagatsingh auditorium in Nikol, Ahmedabad on Friday.
Rahul Gandhi attended an event at Shaheed Veer Bhagatsingh auditorium in Nikol, Ahmedabad on Friday. The event was called Gyaan Adhikaar Sabha. The purpose of the event was to meet people from the field of education in order to inform the "Gurus" about what reforms Congress plans to bring, if it comes to power.
Along with Rahul, the sabha was attended by Ahmed Patel, Ashok Gehlot and Bharatsingh Solanki.
Rahul was running two hours behind the schedule. But once he arrived, there wasn't a long wait for the members of audience, who were waiting to hear his speech. Rahul immediately announced that he hadn't come for the event to make people listen to him. Rather, he was there to listen to people. He also added, "I want to understand the challenges and struggle of the teacher's community in Gujarat."
"When Congress will come to power, we will give utmost importance to education and healthcare. I feel that for the past 22 years, it has been neglected and it has been privatised in wholesale," he said.
He added that by calling it privatisation, he is putting it politely because in reality, it is taking money from the public's pocket.
Rahul also spoke about the MGNREGA scheme implemented by Congress and pointed out the difference between the ideologies of the two parties by comparing the MNGREGA scheme to the investment done by BJP government in Tata Nano plant. He said, "The amount of money (Rs 33,000 crore) that we invested in MNGREGA to provide employment to crores of people in rural regions, the same amount was put in by BJP government in the Tata nano plant project." Rahul also talked about how an economist spoke to him about the economic growth in rural areas and gave the credit of development to MNGREGA.
Smiling at the audience, Rahul asked, "Does anyone of you drive Nano?"
The audience burst into laughter and unanimously gave a negative answer. Enjoying the audience's response, Rahul informed the audience that spotting a Nano anywhere has become his hobby. On a serious note, he later said, "I believe if the same amount of money was used for education, health care or was given to small scale and medium scale businesses, Gujarat would have benefited."
"And this is only me talking of one project of one businessman. You have been subjected to such habits for the past 22 years."
He questioned the ruling government about the Rs 33,000 crore and added that there should at least be some accountability of that kind of money.
Rahul also said, "I had recently visited Surat and observed that everything is made in China. Look at your cellphones. They too are made in china. If that kind of money was invested in the small and medium scale business in Surat, it would all have been made in India."
"Demonetisation and GST (Gabbar Singh Tax) has slowed and even closed down businesses in Gujarat," claimed Rahul.
Taking a dig at Amit Shah's son Jay Shah, Rahul said, "Gujarat has so many business but one businessman changes Rs 50,000 to Rs 80,00,00,000 in a year and he is the son of party president."
Addressing the delay in starting the Winter Session in Parliament, Rahul said that Congress wants to question the government about Jay Shah but Modi will not allow the Parliament to sit in session before Gujarat election.
Taking a dig at Modi's Mann Ki Baat, Rahul also said, "Mann Ki Baat has become a fashion. We don't want to talk Mann Ki Baat, we want to know your Mann Ki Baat."
India
The BJP national general secretary said that Karnataka must also think about bringing a policy to control population like Uttar Pradesh and Assam
India
The Supreme Court rule prompts it to 'address the challenges of the 21st century, ranging from the pandemic to the rise of intolerance', he added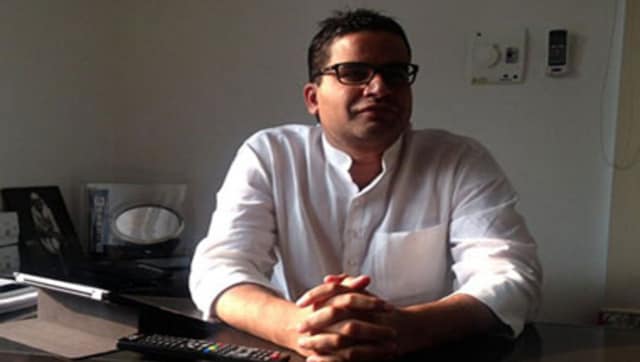 Politics
The newest twist in the tale came on Wednesday when Rahul Gandhi aide Archana Dalmia sent out a tweet giving Kishor a 'warm welcome into the Congress family' only to subsequently delete it