Gujarat not riot-free since 2002: Here's the proof
We can debate Modi's role in the 2002 riots forever, but of one thing we can be certain: Gujarat has not "been peaceful for 12 years after 2002."
By Amitabh Dubey
The Economist's endorsement of the Rahul Gandhi-led Indian National Congress (INC) over Narendra Modi's Bharatiya Janata Party (BJP) has sparked an outcry from Modi supporters. The Economist argues that there is "nothing modern, honest or fair" about promoting sectarian hatred, as Mr Modi has done, and that "it would be wrong for a man who has thrived on division to become prime minister of a country as fissile as India."
The result has been a rehashing of the debate over Modi's culpability in the 2002 Gujarat riots. In a 4 April rebuttal on Firstpost, Dhiraj Nayyar argues that Modi cannot be held responsible for the riots because he had been in power for only six months when the riots broke out. Mr Nayyar goes on to argue:
"Gujarat has been peaceful for 12 years after 2002, the longest period of communal peace in that state's turbulent history. No riots broke out after the despicable events of 26/11. And when riots did break out in Muzaffarnagar last year, they were incited by the "secular" Samajwadi Party, a partner of the Congress-led UPA Government at the Centre."
We can debate Modi's role in the 2002 riots forever, but of one thing we can be certain: Gujarat has not "been peaceful for 12 years after 2002." To the contrary, the state shows far higher levels of communal violence that the national average. This fact has been entirely absent from popular discourse and has allowed spin doctors to whitewash Mr Modi's record -- not in 2002 -- but in as recent a period as 2010-13.
The chart below (covering the period January 2010 to October 2013) is produced using communal violence data from the Ministry of Home Affairs:
The findings are unambiguous: BJP states have a communal violence casualty rate of 12.1 per million, which is 46% higher than the 8.3 per million of their Congress-ruled counterparts. This figure is 105% higher than the 5.9 per million of regional party-ruled states (not shown in Chart 1).
Gujarat has the second highest levels of communal violence in the country, after Karnataka (which was also ruled by the BJP during the period under analysis). Someone needs to ask Mr Modi how "good governance" in Gujarat has led to an intensity of communal strife that is 83% higher than the national average and 48% higher than even riot-hit Uttar Pradesh.
Furthermore it is specious to pin the blame for the Muzaffarnagar riots on the Samajwadi Party. Modi's right-hand man Amit Shah is talking up Jat and Hindu pride while touring Jat villages in the company of BJP legislators Hukum Singh and Suresh Rana, both accused of inciting those riots.
Harping on Modi's possible role in the 2002 riots elides a more pressing question: why is his more recent record of keeping the communal peace in Gujarat so poor?
You can read the original blog post here.
Amitabh is co-head of the India team of an emerging market research firm and focuses on issues of politics and governance. Amitabh has previous experience as a political risk analyst and as a business journalist in India with Business Standard and Business India Television. He has degrees in economics and political science from Delhi University, the University of Chicago and Columbia University. Amitabh is based in New Delhi.
Find latest and upcoming tech gadgets online on Tech2 Gadgets. Get technology news, gadgets reviews & ratings. Popular gadgets including laptop, tablet and mobile specifications, features, prices, comparison.
India
The news of BJP leaders testing positive for COVID-19 comes on a day when Kamal Rani Varun, the lone woman minister in Uttar Pradesh state cabinet, succumbed to the virus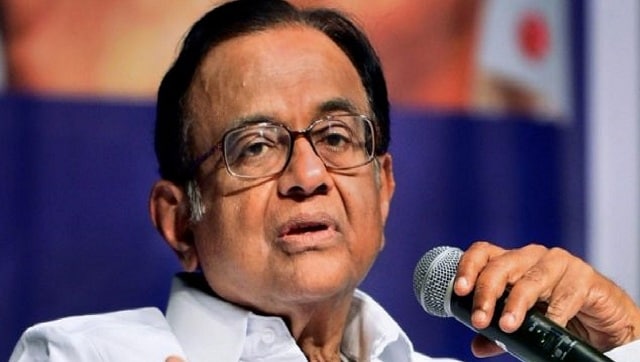 India
The former finance minister's remark comes a day after telecom company Bharti Airtel posted a net loss of Rs 15,933 cr in the first quarter of FY 2020-21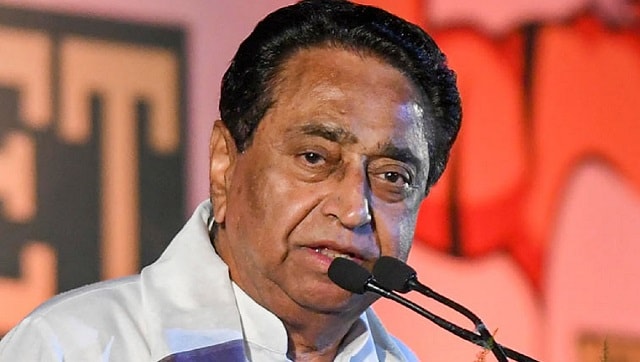 Politics
Nath's colleague Digvijaya Singh said Rajiv Gandhi also wanted the temple to come up, but questioned the timing of the ground breaking ceremony on 5 August