Gujarat Election Results: Eight percent fewer women than men voted; overall turnout 84 lakh less than 2012
What stands out starkly in these elections is the skewed gender ratio, with the skew getting more pronounced among the younger age group
Election Commission stats show that from the 4.3 crore voters in Gujarat, 2.08 crore were women. EC stats also show that 10 percent more women have cast their vote in favour of the BJP than the Congress. The worrying question: Why was the voteshare of women eight percent less than that of their male counterparts in this crucial Assembly election?
What stands out starkly in these elections is the skewed gender ratio, with the skew getting more pronounced among the younger age group. The gender ratio among voters in the 2017 election has been 920 women per 1,000 men as against the 910 per 1,000 male voters in 2012. From the 11.85 lakh teenagers who were eligible to vote in these elections, 38 percent were women voters. While women are outnumbered by men in the under 60 category, they outnumber men in the age-group of 60 to 69-year-olds.
Sociologists in Gujarat point out that the sex ratio is 886 for the girl child compared to 1,000 for the male child. While urban centres show a marked preference for the male child, this is not true in tribal areas, although of course, the gender ratio varies widely from district to district. In tribal areas, women voters have outnumbered men, as has been found in Dangs and Tapi where the figure of first-time women voters had come up to 46 percent. By contrast, the gender ratio is the lowest in the district of Banaskantha at 34 percent, with 22,155 female teen voters to 42,692 male. In Mehsana, Dev Bhoomi Dwarka and Botad, just 35 percent of new voters are women.
Gujarat's chief electoral officer BB Swain feels the sex ratio of the general population is reflected on the electoral rolls. In districts such as Banaskantha and Mehsana, the number of women voters remains low because of this skewed sex ratio. Ahmedabad-based political scientist, Professor Ghanshyam Shah, has his own assessment of why women voters have turned up in fewer numbers.
"The Narendra Modi charisma among women is on the decline. This is something that has been reported extensively in the Gujarati press. Earlier, women were impressed with Modi's aura of masculinity and talk. But now his own supporters and loyalists feel he overdoes his boasting and are disillusioned with his performance," says Shah.
Shah also feels the recent spurt of prices in essential commodities and especially vegetables has led women to feel the BJP and its leaders do not care for the concerns of the common man.
He also believes the skewed sex ratio in his state is bound to have an adverse impact on voting percentages. Congress spokesperson Ami Yagnik also agrees that the Modi charisma is no longer working on women. Scoffing at the Gujarat model of development, Yagnik says,"During the past five years, the BJP state government has closed down 13,000 government-run schools in which girls and boys from poorer homes had been given an opportunity to study. Families are now saving and skimping to send their boys for an education even if the schools are located several kilometres away. But what happens to the girl child? She is forced to stay at home. The present government is putting only two percent of its income into education."
BJP spokesperson and analyst Seshadri Chari admitted as much when he agreed that the closure of government schools and colleges and the starting of private educational institutions in their place — both at the lower and higher levels — including in the fields of medicine and engineering had adversely affected young people in the age group of 18-25 years. Rahul Gandhi, Congress president had echoed this sentiment when he said in Himachal Pradesh that that this Congress-held state had not closed a single government school while Gujarat shut 13,000.
Himachal Pradesh built 1,500 new schools, 55 colleges, four medical colleges and 230 health centres while Gujarat opened 25 colleges and did not open any school, medical college or health centres. Women from the weaker sections of society are filled with a sense of despondency. The vast majority work in the non-formal sector whether in the field of handicrafts or assist in diamond-cutting. Many are farmers. These women have been hit hard by demonetisation and complain that their incomes have yet to stabilise.
Yagnik also points to the growing sense of insecurity among women. "Last year saw 472 gang rapes in our state but the entire Nirbhaya fund has been returned to the central pool without any compensation being offered to these rape survivors," she notes. Indira Hirway, director and professor of economics at the Centre for Development Alternatives in Ahmedabad, echoes this sentiment ruing the fact that women in Gujarat have fewer job opportunities as compared to other states. She is critical about how the past two decades have seen an unprecedented rise in incentives and subsidies to the corporate sector, leaving the government with limited funds for education, health and employment especially for women who comprise the more vulnerable sections of society.
Hirway adds, "The public expenditure on health is 0.8 percent of the state income which is much below the norm of four to six percent. Forty-five percent of children are undernourished and the rates of maternal mortality are rising. We have 40 percent of the population below the poverty line and 94 percent of the Gujarati population working in the informal and traditional sector." Of course, she hastens to point out that these statistics cannot explain why fewer women voted. But EC stats point out that overall 84 lakh fewer people voted in these elections when compared to 2012.
A BJP spokesperson attributes the low turnout of the women folk to the effect of Cyclone Ockhi as the day of voting turned out to be an unexpectedly cold day, she claimed. But she does agree that Gujarat remains an extremely conservative and patriarchal society. Villages dominated by the Maldhari and Rajput communities in Banaskantha district do not allow their women, married or unmarried, to get enrolled because they do not encourage them to leave the house.
This patriarchal mindset is reflected in the fewer numbers of women contesting. In Gujarat, only 21 women were given tickets. The 11 women candidates from the BJP have all done well. Among the 338 candidates contesting the Himachal Pradesh Assembly polls, only 19 were women. Women voters in Himachal Pradesh have traditionally outnumbered men in terms of voting percentage since 1998. In terms of voting percentage, Himachal Pradesh showed an extremely high turnout of over 74 percent from which 19,10,58 were women and 18,11,061 were men according to EC stats.
Politics continues to be largely regarded as an all-male affair and political life is generally considered to be a masculine activity. There has been a longstanding demand to ensure a 50 percent reservation for women in Assembly and Lok Sabha elections. But the immediate problem seems to be to get them to cast their votes.
Find latest and upcoming tech gadgets online on Tech2 Gadgets. Get technology news, gadgets reviews & ratings. Popular gadgets including laptop, tablet and mobile specifications, features, prices, comparison.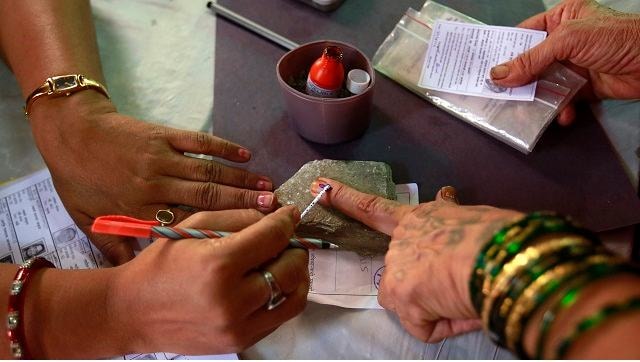 Politics
The statement came after media reports quoted GC Murmu as saying that polls in the UT can be held after the delimitation exercise which is underway
World
India has joined a long list of countries in which concerns have been raised about whether such institutes are propaganda arms of the Chinese State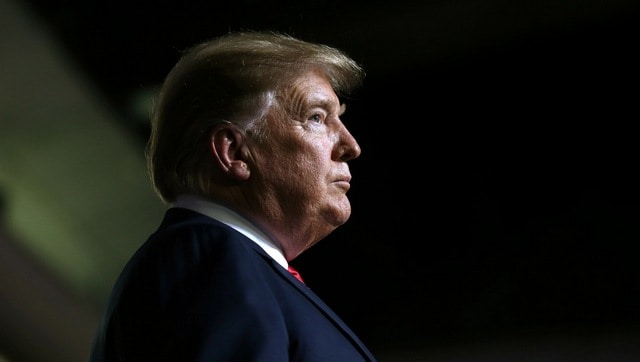 World
The possibility of an ugly November has emerged more starkly as the US president complains that the election will be rigged and Democrats accuse him of trying to make that a self-fulfilling prophecy