Gujarat election: Narendra Modi often changed BJP's poll plank to 'divert attention' from issues, says Rahul Gandhi
Congress vice-president Rahul Gandhi on Saturday said Prime Minister Narendra Modi leads people away from real issues like a magician diverts audience's attention while performing tricks.
Vadnagar/Patan: Congress vice-president Rahul Gandhi on Saturday said Prime Minister Narendra Modi leads people away from real issues like a magician diverts audience's attention while performing tricks.
At a rally in Modi's hometown Vadnagar, Rahul claimed the prime minister was frequently changing the planks on which the BJP wanted to contest the Gujarat polls.
"A magician also tries to hide something. When he performs tricks, he tries to divert the (audience's) attention. Similarly, Narendra Modiji has in the last 10-15 days tried to divert your attention from actual issues," Rahul alleged.
"Finally, he got frustrated and on Friday he accepted defeat and said he will not talk about issues but about himself. The truth has caught up with Narendra Modiji," he added.
Modi, at an election rally on Friday, listed all the controversial remarks Congress leaders have made against him in the past.
Rahul alleged that Modi, who began his campaigning with the issue of Narmada water, had to abandon that plank after getting "exposed".
"Modiji started saying he will contest the election on the issue of Narmada water. It came to notice that the river water did not reach villages and went to the Tata Nano factory," he claimed.
"After 2-3 days he said he will contest election on the issue of OBCs. Even that did not work. Thereafter, Modi declared he will contest on the basis of 22 years of development. It, too, did not bear fruit.
"After that Modiji says, 'Mani Shankar Aiyar said a bad thing about me', so this will be my election issue," Rahul remarked.
Referring to a report, Rahul denounced the Modi government for spending "Rs 3,700 crore on advertisements".
"Our government will use that money for your health and education," the Congress leader said. He claimed that earlier the prime minister talked about jobs, corruption, schools, colleges and hospitals but he had stopped doing it now. "Neither does he talk about jobs nor about depositing Rs 15 lakh in your bank accounts".
"At a poll rally on Friday, the prime minister spent 90 percent of the time speaking about himself but the election is not about him or myself, BJP or Congress, but about the future of Gujarat," Rahul said.
The Congress spent 3-4 months in the run-up to the polls to prepare a manifesto after consulting various stakeholders such as "anganwadi women, Patidars, Dalits, farmers, labourers, engineers, doctors", he said.
"In our speeches, we do not talk about ourselves but only about two things—what the BJP did in 22 years and what the Congress will do in the coming five years," he said.
Rahul also questioned Modi's "silence" on the issue of corruption, especially the graft allegation against BJP president Amit Shah's son Jay Shah.
"Modiji cannot escape Rafale or Jay Shah issues, whatever he may say (at election rallies). Even if he does not talk about corruption in his 200 speeches, the prime minister cannot escape this. Gujarat has decided that the next government will not be of industrialists, but of the poor, farmers, labourers and small businessmen," he said at a rally at Patan.
Rahul said during campaigning he will focus on 22 years of BJP rule in the state during which the ruling party "worked for five-ten industrialists" and "snatched land from farmers to hand over to Tata Nano".
"The Congress allocated Rs 35,000 crore to MNREGA, while the BJP government gave Rs 33,000 crore to the Tata Nano factory. Water from the Narmada went to that factory. The factory gets electricity for 24 hours when you get it only at night," Rahul alleged.
Land from villages in Mundra was given to (Gautam) Adani at "Rs 1 per metre" rate, which the latter sold it back to the government for "Rs 3,000 per metre", he alleged.
"In 2016, the NDA government waived Rs 1.30 lakh crore of loans of 10 richest people. Farmers also ask for loan waiver, and (Union Finance Minister) Arun Jaitley and the prime minister say it is not their policy," Rahul said.
He promised a complete loan waiver to farmers in the state under a Congress rule.
"I promise that the Congress will get you the right price (for farm produce) and will also let you know in advance how much you are going to get," he said.
A Congress government will also spend money to improve health care facilities and education in the state, he assured.
Attacking the government on demonetisation and the Goods and Services Tax, he alleged that the winter session of Parliament was delayed because the PM did not want to answer questions on these two issues.
Click here for detailed coverage of Gujarat Assembly Election 2017
India
Senior BJP leader Ravi Shankar Prasad said the allegations made by the Opposition party were bereft of political propriety and a new low in political discourse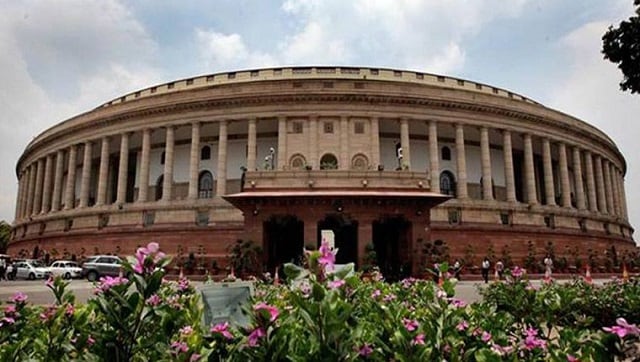 Politics
Meanwhile, the Centre is likely to move a suspension notice against 10 Lok Sabha MPs after they threw papers and tore placards in the House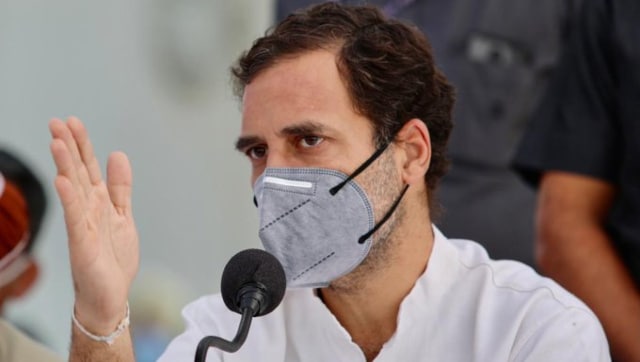 India
The Congress leader had asserted that any phone that he uses are tapped, adding that a Supreme Court-monitored probe should be ordered in the matter