Gujarat Election: Narendra Modi claims Congress leader Salman Nizami mocked his parentage
Prime Minister Narendra Modi lashed out at Congress leaders for questioning his lineage and loyalties while addressing a rally in Lunawada
As the first phase of polling takes place across Gujarat, Prime Minister Narendra Modi lashed out at Congress leaders for questioning his lineage and loyalties while addressing a rally in Lunawada on Saturday.
Referring to a Congress leader named Salman Nizami, Modi said, "There is a youth Congress leader Salman Nizami who is even campaigning for Congress in Gujarat. He wrote on Twitter about Rahulji's father and grandmother. That is alright but he also asks, 'Modi tell me who is your Mother, who is your father?' Such language can't even be used for enemies," ANI quoted him.
Modi was allegedly referring to Nizami's tweet where he questioned who the prime minister's parents are. Nizami's tweets, however, were not accessible at the time of publishing this article.
Lashing out at the Congress leader, Modi accused the party of abusing and mocking him, "I want to tell all Congress leaders who are abusing me, mocking my poor family, asking who my parents are: This nation is my everything. Every moment of my time is devoted to India and 125 crore Indians."
Modi also claimed that Nizami supports the idea of Azad Kashmir and that he referred to the Indian army as rapists. Modi further said that Nizami had said "there will (be) an Afzal (Guru) from every home", reported ANI. 
According to a report on Times Now, Nizami often tweeted about Azad Kashmir.
Responding to it, Congress leader Rajiv Shukla dismissed the claims and said that he didn't know any individual in the party by Nizami's name and that he held no position in the party. "I don't know who is Salman Nizami. He does not hold any position in the party. Even we can say that there is some random person Ram Lal in BJP who said something," said Shukla.
Salman Nizami kaun hai hum jaante hi nahi. He does not hold any position in the party. We can also say that there is some random person Ram Lal in BJP who said something: Rajiv Shukla on PM Modi's remarks about Salman Nizami pic.twitter.com/nKWe2WDnDD

— ANI (@ANI) December 9, 2017
Apart from this, the prime minister also questioned Congress' ability to fulfill its promises at the Lunawada rally. "Congress promised reservation to Muslims in various states. Have they been able to fulfill the promise?" asked Modi.
Referring to promises of ensuring reservation for Patidars, Modi asked if the party would snatch it away from other groups or if they were just empty words. "The Congress has promised reservation in Gujarat to a community. Are they going to snatch it away from SC/STs or OBCs or is it just like a quota promise to Muslims?" he asked.
Voting for the first phase of the Gujarat polls began on Saturday morning, while polling for the second phase will be held on 14 December. Counting of votes for both the phases will be held on 18 December.
With inputs from PTI
Click here for detailed coverage of Gujarat Assembly Election 2017
Follow LIVE updates on the first phase of Gujarat election here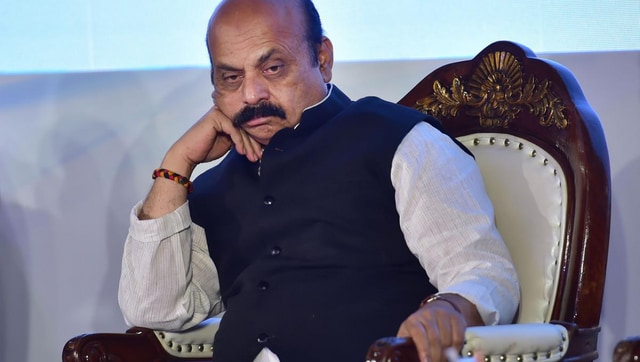 Politics
Besides running the PayCM campaign against the Bharatiya Janata Party, Congress in Karnataka has been targetting BJP ministers who have allegedly been part of scams
Politics
Ahead of his youth rally in Himachal Pradesh, Congress on Friday attacked Prime Minister Narendra Modi saying he must answer why the BJP-led government failed to address issues of unemployment and the debt the state's burdened with.
Explainers
Amarinder Singh joins the BJP in Punjab, what does it mean for the future of politics in the state? Tune in to find out