Gujarat Election: Huge difference in exit poll results and prevailing political atmosphere, says Uddhav Thackeray
Shiv Sena President Uddhav Thackeray on Saturday expressed his strong disagreement with all the forecasts by various exit polls, predicting comfortable to huge victory margins
Mumbai: Shiv Sena President Uddhav Thackeray on Saturday expressed his strong disagreement with all the forecasts by various exit polls, predicting comfortable to huge victory margins, for ally Bharatiya Janata Party in the Gujarat assembly elections.
"There is a huge difference between the prevailing political atmosphere and the forecasts of these exit polls. They are not agreeable to us," he said at his residence 'Matoshree' this evening.
Thackeray said though the exit polls have projected a clear win for the BJP in Gujarat, the final outcome of the elections will be revealed on vote count day, Monday, "and everyone will have to accept the peoples' verdict".
Thackeray's reaction came after a majority of exit polls conducted after the two-phased Gujarat elections on 9 and 14 December were out on Thursday, virtually prophesying a landslide comeback for the ruling BJP which is power in that state since past 22 years.
Thackeray also expressed his heartiest congratulations to Rahul Gandhi for his ascension as the new Congress Party President on Saturday.
He has worked very hard for the Gujarat elections and I hope he can live up to the trust of his party cadres," he said expressing his best wishes to the Congress chief.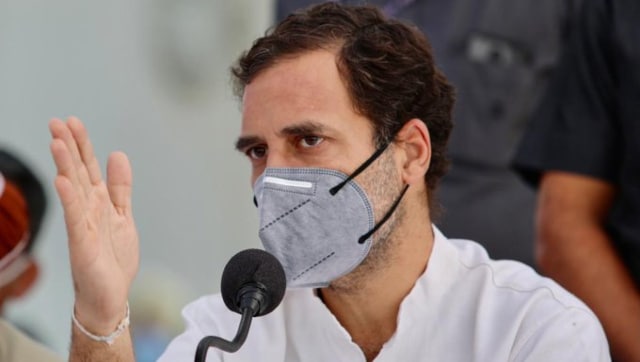 India
The Congress leader had asserted that any phone that he uses are tapped, adding that a Supreme Court-monitored probe should be ordered in the matter
Politics
The leader reportedly discussed the efforts to end factionalism in the state unit, that came to the fore following a rift between Amarinder Singh and Navjot Singh Sidhu
India
This year, Eid al-Adha is being celebrated amid the fear of resurgence of the coronavirus pandemic after a drop in the number of active cases