Gujarat election: Congress shouldn't claim moral victory over BJP, must learn that Rahul isn't ready to take on Modi yet
Even though Rahul doesn't have a magic wand, he Congress should be happy that India's politics is no longer frozen in 2014. The spell that Modi cast may be fading.
If Congress president Rahul Gandhi had a magic wand, he would have loved to freeze time when the clock struck 9:30 am on Monday. At that moment, he would have leapt up from his seat, punched the air with his fist and believed that the Congress could finally win in Gujarat.
At that moment, TV screens showed the Congress stepping on the pedal and racing past the BJP, getting within striking distance of the majority mark. Alas, that was the closest the Congress came to victory.
The problem with the Congress is that though Rahul doesn't have a magic wand, the BJP does. It has more or less, like Dumbledore, managed to cast the petrificus totulus spell on the Congress, making its electoral fortunes come to a standstill.
The Gujarat election is a good example of the stymied Congress. After 22 years of elections spread across earthquakes, riots, citizen's movements and several changes in leadership—from Rajiv Gandhi to his son—the Congress finds itself, yet again, sitting in the Opposition, with the consolation of having a few more seats than the previous election.
But, of all the losses since 1985, this one would rankle most. For this was the first time in decades the Congress actually appeared to be in a position to win. It had many things going for it, less because of its own efforts and more because of its luck. (We Indians have a good phrase for it: Billi ke bhaag ka cheenka tootna). This year, the Congress was riding on the back of Patidar and Dalit agitations. It was expecting to benefit from the buzz around Goods and Services Tax, unemployment, 22 years of anti-incumbency and Prime Minister Narendra Modi's absence. Yet, it could not bell the BJP cat.
The only explanations for this loss is this: The Congress doesn't have the ability to capitalise on favourable circumstances. This happened because it failed to sell itself as a viable alternative to Modi and BJP in Gujarat, and, simultaneously, its cadres failed to convert the anti-BJP mood into votes. This should worry the Congress because it creates the impression that even if voters want a change, the Congress is still not the heir apparent. Ahead of the 2019 elections, this tells voters that TINA (there is no alternative to the BJP) is still the dominant character of Indian democracy.
The Congress would be living in la la land if it thinks winning a few more seats this year is a moral victory. It would also like to highlight the nearly four percent votes it gained since 2012. The fact is, it has betrayed the hopes of the Patidars, farmers, traders and unemployed youth who were clamouring for change. It has thrown away a golden opportunity to upset the BJP.
The Congress should not forget that its gains are primarily in Saurashtra, where farmers and Patidars combined to give it a few more seats. In all other regions, it failed to hold on to its vote base, indicating it stood frozen in time since 2012. It is safe to assume that without Hardik Patel, left to its own leaders, the Congress would have suffered a heavier defeat.
Nothing about the Congress has changed outside Saurashtra. In 2012, it was primarily a village-centric party that had become redundant in urban and semi-urban centres. In this election too it has failed miserably in Surat, Vadodara, Rajkot and Ahmedabad, the four big cities of Gujarat. Its inability to influence urban voters points at a huge disconnect with aspirations of Indians.
It failed to hold on to its traditional vote banks of tribals and Dalits. The losses in South and North Gujarat, where the Patidar factor was negated by the presence of OBCs, tribals and Dalits, point to a gradual erosion of its KHAM (Kshatriya, Harijan, Adivasi and Muslim) base since every election after 1985. Similarly, in spite of its attempt at highlighting Rahul as a janeu-dhaari Hindu, it lost a majority of seats where Hindus are dominant.
The Congress should worry also about its inability to run a campaign that influences fence sitters. This is visible in the vote shares of the two parties. Tentative figures show the Congress polled around 43 percent and the BJP inched up to 50 percent. This is significant because the final election tracker by ABP-CSDS suggested both parties were stuck at 43 percent. Obviously, the fence sitters tilted towards the BJP.
The biggest gain for the Congress, of course, is Rahul's evolution as a leader who is ready to fight on the ground, of a speaker who is taken seriously, even if he is still not in the same league as the prime minister.
The year 2017 is ending with Congress having a 1-3 win-loss record. If the Congress looks at results of the four major states that went to polls this year, it can learn the right lessons.
Punjab should tell the party it can't win a Modi vs Rahul fight. But, it can prevail if the contest is between two regional leaders. So, perhaps it can think of putting a strong regional leader at the vanguard in Karnataka, Rajasthan, Madhya Pradesh and Chhattisgarh, where elections are due next.
Uttar Pradesh and Gujarat—also Bihar where it was ousted this year from power—can remind it of the perils of tying to pillion ride a bicycle and trusting the likes of Hardik, Akhilesh and Nitish to take it over the finishing line. To win, it will have to invest in its own satraps and cadres.
The only good news is, Gujarat has told us Modi's dream of Congress-mukt Bharat is not going to be fulfilled in a hurry. Compared to 2014, the Congress has won in around 60 more Assembly segments this year and gained 10 percent votes.
Even though Rahul doesn't have a magic wand, he Congress should be happy that India's politics is no longer frozen in 2014. The spell that Modi had cast may be fading.
Click here for live coverage of Gujarat Assembly Election 2017
Click here for detailed coverage of Gujarat Assembly Election 2017
India
Lidwina Joseph, a student of Kendriya Vidyalaya at Thrissur, enclosed in her letter a drawing depicting discharge of duties by the apex court where a judge is seen hammering down the coronavirus
India
The Centre will take over from states, which were supposed to be carrying out about 25 percent of the country's vaccination work, and continue with its ongoing inoculation efforts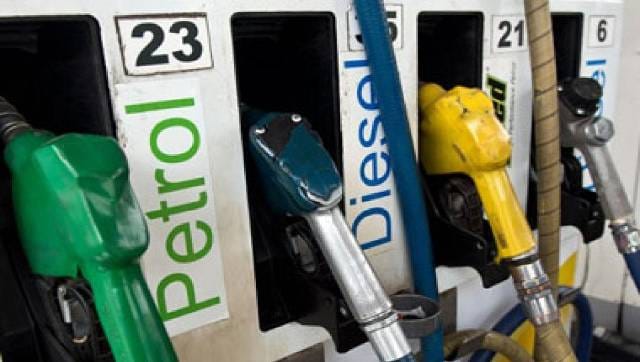 India
Ethanol is a biofuel, that is, a fuel produced by processing organic matter. The auto fuels we commonly use are mainly derived from the slow geological process of fossilisation, which is why they are also known as fossil fuels