With 'fair and rosy' Narendra Modi, his 'pricey mushrooms', 'hawa hawai' seaplane and Rahul's temple run, Gujarat poll campaigning ends
Modi had insinuated that Singh was colluding with Pakistan in the Gujarat polls. The former premier responded by saying Modi was setting a 'dangerous precedent' and asked him to apologise to the nation.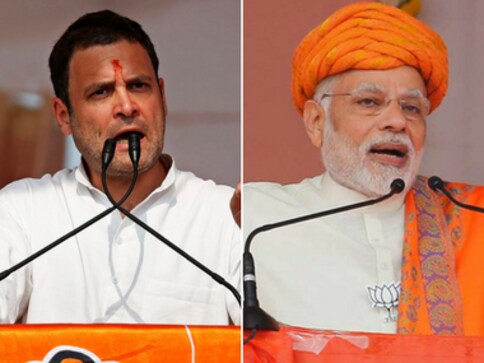 The curtains came down on campaigning for the second and final phase of polling in Gujarat, where the canvassing saw charges flying thick and fast. However, as the top brass of  both BJP and Congress launched sharp attacks against each other, the newsmakers of the day remained 'hawa-hawai' seaplane and fairness enhancing mushrooms.
Modi's seaplane ride
The politically charged day started with Prime Minister Narendra Modi making a splash as he took a seaplane ride from the Sabarmati River in Ahmedabad to Dharoi Dam in north Gujarat and returned after offering prayers at the famous Ambaji Temple. He boarded the single-engine seaplane from near the Sardar Bridge connecting the old city with Ahmedabad West and flew to Dharoi Dam in Mehsana district. However, as the BJP sought to pass it off as a symbol of Gujarat's development, especially that of Sabarmati waterfront, the move attracted vicious attacks from Modi's opponents.
While the Congress chose to toy with the lines of an old Bollywood number, calling the prime minister hawa hawai, party's president-elect contented himself by calling it a 'diversionary tactic' even as he saw 'nothing wrong with it.' CPM leader Sitaram Yechury said that if only much-larger economical problems could be fixed with a plane ride while RJD's Lalu Prasad Yadav took on the ruling party for its 'failure' to create jobs.
If only flying in a sea-plane could resolve the grave situation created by total mismanagement of the Economy... https://t.co/ZlVitcMxej

— Sitaram Yechury (@SitaramYechury) December 12, 2017
'विकास' की बातें ऊनको न भाई, कहते हैं ऊनको 'हवा-हवाई'। pic.twitter.com/lvHAx16lpu — Randeep S Surjewala (@rssurjewala) December 12, 2017
भैयों-बनों, 22 साल के कुशासन बाद भी रोज़गार-नौकरी भूलों! अब विदेशी सी-प्लेन और पायलट का सर्कस देखों, वोट दो। pic.twitter.com/TJ4IgyOVoT

— Lalu Prasad Yadav (@laluprasadrjd) December 12, 2017
  Fairness Mushrooms Congress' OBC leader Alpesh Thakor stirred another controversy by suggesting imported "mushrooms from Taiwan", which he claimed were ridiculously expensive, was the secret of Modi's "fair complexion". He further said that he has heard each of the mushrooms cost Rs 80,000 and the prime minister consumes five pieces on a daily basis. "So I said, he was dark like me, no wonder he is fair now. I was wondering how he has become gora chitta and glowing like tomatoes. A person who has mushrooms worth Rs 1 crore 20 lakh a month can't have poor man's food...like roti-dal," NDTV quoted Thakor as saying.
Modi's comment on Manmohan Singh unacceptable
Commenting on Modi's remarks against his predecessor Manmohan Singh over a dinner meeting with Pakistani diplomats, Rahul said that such allegations against a former prime minister were unacceptable. Modi had insinuated that Singh was colluding with Pakistan in the Gujarat polls. The former premier responded by saying Modi was setting a "dangerous precedent" and asked him to apologise to the nation. "What Modiji has said about former prime minister Manmohan Singh is not acceptable," Rahul said at a press conference. He said the prime minister had refrained from speaking on corruption during the campaign in his home state.
Rahul Gandhi's 'temple run'
The BJP once again slammed Rahul for his recent temple visits in the poll-bound state, accusing the Congress leader of practising 'soft Hindutva' ahead of elections. Uttar Pradesh chief minister Yogi Adityanath, in a sarcastic comment said that the people of Gujarat had at least achieved two feats: They had taught Manmohan Singh to speak and Rahul Gandhi to visit temples.
Gujarat ki janta ne do kaam iss chunaav mein achhe se kara diye. Dr Manmohan Singh ji ka mooh khulwa diya, aur doosra Rahul Gandhi ko mandir jaana sikha diya: UP CM Yogi Adityanath pic.twitter.com/Db3plqEFSQ — ANI (@ANI) December 12, 2017
Rahul, however, defended himself on the issue. Rahul asked if it was wrong to visit a temple. The Congress party also said that it was one thing to be "religious and secular" and another thing to be "religiously communal."
Unfazed over the BJP's criticism of is recent temple visits, Rahul said that whenever he visited a temple he prayed for the sunehra bhavishya (golden future) of people of Gujarat. He also said that his party has taken the BJP head on and is confident of forming its government in the state
"Mandir jana mana hai kya (Am I not allowed to visit temple)? I have asked for the well-being of the people of Gujarat during my temple visits," Rahul said when asked the reason behind his frequent temple visits in the poll-bound state.
Meanwhile, apart from these issues, as the campaign was nearing its end, "Vikas" (development) took a back seat, and caste and religious issues received prominence. Pakistan, too, found ample mention in the final stages of the electioneering.
Modi set off a political storm when, speaking at a rally in Palanpur, he talked about a meeting held at suspended Congress leader Mani Shankar Aiyar's home in New Delhi and attended by some Pakistani dignitaries, former vice president of India Hamid Ansari and former prime minister Manmohan Singh. This meeting, Modi claimed, happened a day before Aiyar called him "neech" (lowly sort of person).
During the campaign, Modi and BJP chief Amit Shah trained guns on the Congress on issues like Ram Temple, alleged Pakistani interference in the Gujarat polls and Aiyar's remarks.
On the other hand, Rahul persistently and tenaciously attacked Modi and the BJP for "not talking about the future of Gujarat" and skipping key issues being faced by the people of the state.
He accused Modi of ignoring the masses and working for only a handful of industrialists. The last day of campaigning saw both Modi and Gandhi visiting temples. While Rahul paid a visit to the famous Lord Jagannath Temple in Ahmedabad, Modi took blessings at the famous Ambaji Temple in Banaskantha.
Hardik Patel charged up the campaign by holding a massive rally in Nikol area of the city, where he appealed to voters to "teach a lesson" to the BJP this time.
The 24-year-old, arguably the most talked about personality in Gujarat today, even held a road show here defying authorities who had denied permission for the event.
Top leaders from the two parties crisscrossed the regions going to polls on 14 December and addressed a number of rallies where they pulled out all stops to woo the voters.
Modi spearheaded the campaign for the ruling party and Rahul helmed the stumping for the Congress. The second and final phase of elections, for which the open campaigning ended at 5 pm, will see 93 assembly seats spread across 14 districts in north and central Gujarat going to polls.
The first phase of voting for the 182-member house, held on 9 December, covered 89 seats. A total of 851 candidates are in the fray for the second phase, where 2.22 crore people are eligible to vote. The Gujarat contest is being seen as a prestige battle for Modi in his home state, where a reinvigorated Congress has sewed up a broad social coalition with prominent Patidar, OBC, and Dalit leaders in its bid to unseat the BJP in power for over two decades. The results will be announced on 18 December.
The influential Patidar community, which accounts for around 12 percent of the state's population, could prove to be the 'X factor' in the polls in which agitating quota spearhead Hardik Patel pledged support to the Congress and appealed to people to "uproot the BJP" this time.
Several senior leaders from both the BJP and the Congress also campaigned extensively for their candidates in major parts of north and central Gujarat. In the 2012 assembly polls, the BJP had won 115 seats, while the Congress bagged 61.
With inputs from agencies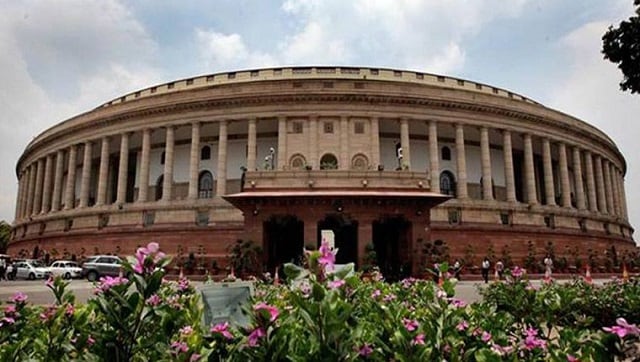 India
This, as seven Opposition parties wrote to President Ram Nath Kovind seeking his intervention to direct the government to discuss farmers' issues and Pegasus row in Parliament, NCP leader Supriya Sule said on Tuesday
India
This year, Eid al-Adha is being celebrated amid the fear of resurgence of the coronavirus pandemic after a drop in the number of active cases
India
The leaders will discuss a host of issues, including continued cooperation on COVID-19 response efforts, shared regional security interests and the climate crisis