Gujarat Congress writes to Governor OP Kohli, asks him not to allow appointment of parliamentary secretaries
Senior Congress leader Shaktisinh Gohil on Saturday wrote to Gujarat Governor OP Kohli, saying he shouldn't allow the BJP government in the state to appoint Parliamentary Secretaries
Ahemdabad: Senior Congress leader Shaktisinh Gohil on Saturday wrote to Gujarat Governor OP Kohli, saying he shouldn't allow the BJP government in the state to appoint Parliamentary Secretaries.
Gohil claimed that Chief Minister Vijay Rupani was planning to appoint parliamentary secretaries to appease some disgruntled BJP MLAs who could not find place in the ministry.
The governor must not give his assent for these appointments as the post is unconstitutional and it will amount to a contempt of court, the Congress leader said.
The Supreme Court, in its 26 July, 2017 order, had held that a state government has no right to appoint a parliamentary secretary, Gohil said.
"To contain dissatisfaction in his party, the chief minister, despite being aware of the Supreme Court's order, is talking about appointing a number of parliamentary secretaries which is against Constitution and will amount to a contempt of court," the Congress leader said.
Past BJP governments in Gujarat appointed parliamentary secretaries to favour party MLAs, he said.
"It is learnt that the BJP is going to appoint parliamentary secretaries to manage growing dissent in the party," Gohil claimed.
The issue of legal status of parliamentary secretaries came to the fore recently when President Ram Nath Kovind approved disqualification of 20 AAP MLAs in Delhi upon the recommendation by the Election Commission.
The EC said the post of parliamentary secretary which they held was an 'office of profit'.
Sports
A bench headed by Justice DY Chandrachud asked Justice Rao to prepare a road map for amending the constitution and holding elections by December 15, 2022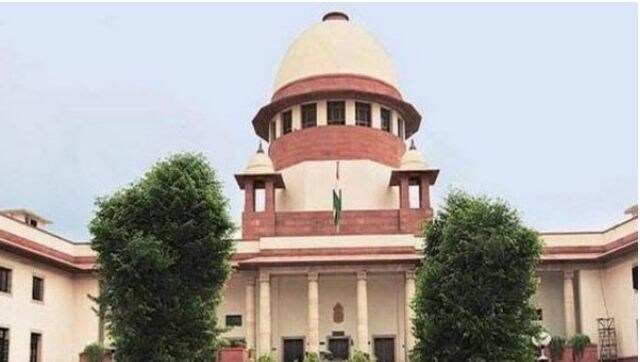 India
The Supreme Court said the distinction between married and unmarried women under the abortion laws is artificial and constitutionally unsustainable and perpetuates the stereotype that only married woman are sexually active
Politics
AAP chief Arvind Kejriwal knows too well that it won't be easy to make inroads into Prime Minister Narendra Modi's home state and hence taking calculated moves to take up the challenge