Gujarat campaign shows Congress president-elect Rahul Gandhi as fusty, ill-equipped to lead aspirational India
Jean-Baptiste Alphonse Karr's epigram plus ça change, plus c'est la même chose (the more things change, the more they stay the same) is well applied in Rahul's case. The dynast is not a 'young leader' but a relic of the past. He is unsuitable for an aspirational India.
Since the Gujarat campaign has ramifications beyond the confines of the state and has been projected as a virtual semi-final ahead of the grand finale in 2019, it would be worthwhile to take a close look at the man whom the media has set up as Narendra Modi's challenger.
Gujarat gave us the first glimpse into Rahul Gandhi's leadership qualities as he stepped out of his mother's shadow, took over the mantle and shepherded Congress campaign. It has to be said that the Congress president-elect surprised BJP with his effort and ardour. The incumbents were forced to push back more vigorously than they had planned. That is good for democracy.
The new Congress boss showed an admirable attitudinal change, was more involved in proceedings and for the first time, seemed to be treating politics as a vocation, not a vacation. However, the past few months also gave us nothing to inspire confidence that he has the requisite skill to challenge Modi as leader of the Opposition, leave alone leading the nation.
His earnest efforts notwithstanding, the Gandhi dynast still appears a shallow student of politics and an ethereal spirit who deals in Elysian epithets and relies on obfuscation and deception than clarity to stake his claim to power. It could be downright dangerous to have such an air-headed figure at the helm of a country as vast and complex such as India.
The contrast with Modi couldn't be starker. The prime minister is an authoritative (even authoritarian) figure who enjoys the trappings of power. But here's the thing about Modi: For all his egotism and vainglory, the prime minister has a clear vision and possesses a bloody-mindedness and singularity of purpose in implementing that vision. Even at the risk of losing his political capital. Having risen through the ranks, Modi has great respect for the democratic process. He is also supremely confident, is a keen student of politics and deeply aware of his position in history.
His adversaries go at great lengths to paint him as an "autocrat" but it is a slur Modi doesn't deserve. One has to only look at the dissenters of various stripes within BJP ranks who merrily run down the prime minister at every given opportunity without drawing censure: As it should be in a democracy. Whereas we have been told that in Congress any rebellion against Rahul's leadership is a "one-way ticket out of the party".
We often forget that democratic values are subverted not by strong-willed leaders but by those that are weak, insecure and possess a self-confidence more brittle than bone china. Emergency—the darkest chapter in independent India's history—was imposed when an insecure Indira Gandhi felt cornered and hunted down, and saw it as the only mode of political survival.
Rahul suffers from a paucity of self-confidence—a natural trait in a dynast who has inherited a leadership position instead of fighting for it—and sporadically displays passive-aggressive behaviour.
He accuses Modi of spreading intolerance and hatred and talks of conquering through "love", yet his office refuses to give access to TV channels that are deemed too critical. Rahul likes to portray himself as more likeable and approachable in comparison to Modi: And yet refuses to answer questions that are uncomfortable. He longs for compliments and public endorsements but shows low tolerance for criticism. He may have grown used to tolerating power that he once described as poison, but these self-contradictions reveal a volatility of nature that are unsuitable in someone who aspires for top public office.
And yet these are not the biggest concerns. Congress' campaign culminated on Tuesday in a surreal news conference in Ahmedabad where media got the opportunity to pick Rahul's brain. He frequently appeared short on ideas, clueless on specifics and repeatedly failed to move beyond airing grandiloquent promises and highfalutin visions.
'We will give a balanced development, there has been no support for small traders in Gujarat. We will move away from irrational policies.' says OfficeOfRG in his PC in Ahmedabad. #BattleForGujarat @CNNnews18

— Marya Shakil (@maryashakil) December 12, 2017
#BattleForGujarat Whatever decision we will make about Gujarat, it will only be done after talking to the people of Gujarat, after listening to their voices. No decision will be taken unilaterally: Congress President Rahul Gandhi in Ahmedabad #ElectionsWithNews18 | ANI pic.twitter.com/vUx2DrLEcC

— News18 (@CNNnews18) December 12, 2017
#LIVE -- 3-4 months back we started our Gujarat visit, we met every class of people. We made a vision for every class of people: Congress President-elect Rahul Gandhi

— News18 (@CNNnews18) December 12, 2017
The comments were a gist of Rahul's entire Gujarat campaign: A mishmash of ambiguous, obfuscating statements backed by no clear policy positions. It is understandable why Rahul took recourse to grandiloquence instead of specifics. In his bid to tap into reform-generated disgruntlements, the new Congress boss kept issuing cheques after cheques that he cannot possibly encash.
In a short span of around half an hour, he repeatedly used vague phrases such as "balanced development", "robust vision", "political will", "intent" and "listening to Gujarat's voice" without expanding on these. On tricky questions or those that demanded explicit answers, he either passed the microphone to aides or required assistance.
Rahul's economic policies—the little that we could decipher—must cause grave concern. He looks at banks as some sort of cornucopia that would have bottomless lending capabilities without ever asking for repayment. He promised blanket loan waivers and freebies galore on one hand and vowed to support small businesses through bank loans on the other, and yet didn't find it necessary to explain how he would meet the fiscal impossibility.
The abundance of reckless populism that he promised, if implemented, is sure to result in huge inflationary pressure and play havoc with macro-economic stability but it is evident that the Gandhi scion thinks these "minor details" can be dispensed with in the larger interest of gaining power. What this does is give us an idea about Rahul's vision: A vision that remains trapped in a time capsule.
As economist Rupa Subramanya writes in Hindustan Times, this "fixation on small being better, a pernicious legacy of the "poor economics" of Mahatma Gandhi, which Rahul continues to pay homage to is simply bad economics and a retread of failed Congress socialist policies."
This poverty fetish, that Rahul has displayed a penchant for, has defined Congress politics for decades and forced India to the brink of bankruptcy. Jean-Baptiste Alphonse Karr's epigram plus ça change, plus c'est la même chose (the more things change, the more they stay the same) is well- applied in Rahul's case. The dynast is not a "young leader" but a relic of the past. He is unsuitable for an aspirational India.
Click here for detailed coverage of Gujarat Assembly Election 2017.
India
The Centre will take over from states, which were supposed to be carrying out about 25 percent of the country's vaccination work, and continue with its ongoing inoculation efforts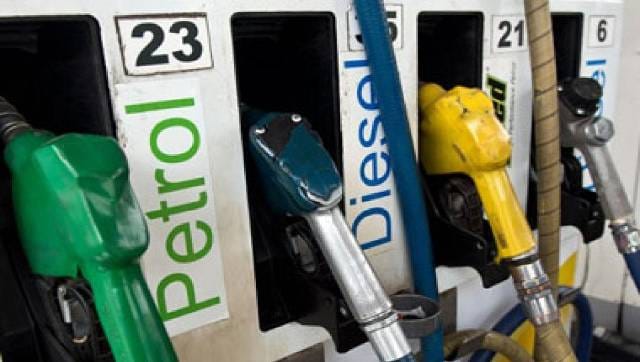 India
Ethanol is a biofuel, that is, a fuel produced by processing organic matter. The auto fuels we commonly use are mainly derived from the slow geological process of fossilisation, which is why they are also known as fossil fuels
India
Ex-NSA Shivshankar Menon, former Prasar Bharati CEO Jawhar Sircar, ex-foreign secretary Sujatha Singh and former CIC Wajahat Habibullah were among the signatories