Gujarat Assembly polls: Hardik Patel, Congress betrayed Patidar community, says Vijay Rupani
Vijay Rupani accused Hardik Patel of betraying his Patidar community and claimed that the Congress will pay heavily in the Assembly elections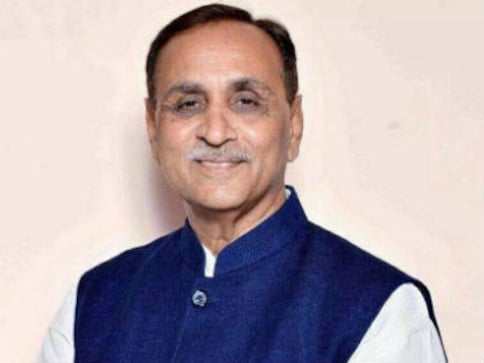 Ahmedabad: Gujarat chief minister Vijay Rupani on Tuesday accused PAAS leader Hardik Patel of betraying his Patidar community and claimed that the Congress will pay heavily in the Assembly elections for portraying Prime Minister Narendra Modi as a "chaiwala" on social media.
"The Patidar fight is no more for a community. It has become a private affair. The Patidars and the BJP are two sides of the same coin, they will vote for us," Rupani said at a conclave of India TV.
Rupani, who took over as chief minister in August last year, said the Patidars are well aware that Patidar Anamat Andolan Samiti (PAAS) leader Hardik Patel supports the Congress.
"Hardik Patel has betrayed the Patidar community and they have come to know about it now. People are aware of the 'anti-Patidar' attitude of the Congress," the BJP leader said.
He said the Congress had also made fun of the poor by portraying the Prime Minister as a "chaiwala".
"The party has made fun of all tea-sellers and it has denigrated India in the eyes of the world. They will have to pay a heavy price (in the elections)," Rupani said.
"This act exposes the Congress mentality that the Prime Minister should be from the Gandhi-Nehru family only. A poor man cannot become the prime minister. A 'chaiwala' cannot become the prime minister. The party president should also be from the family," he added.
Rupani was reacting to a Youth Congress magazine which published a meme on Modi.
When reminded that former Prime Minister Manmohan Singh also hailed from a poor family, Rupani said, "They were forced to do it (make Manmohan Singh the prime minister). Sonia Gandhi was going to become the prime minister but she could not even though the party wanted her to be."
Rupani ridiculed as "baseless" Congress vice-president Rahul Gandhi's charge that much of the Narmada river water was given to industrialists.
"Around 78 percent of the Narmada water is given to nearly 9,000 villages and 167 municipalities. We have given 20 percent water for irrigation and only two percent water to industries. Our first priority is drinking water, second priority is irrigation and the third priority is industries," he said.
The chief minister claimed he had camped in Banaskantha for five days to carry out relief work during this year's floods while Congress MLAs were enjoying themselves at a five-star resort in Bengaluru.
He said the BJP government had done much for the state's farmers and trading community and all issues relating to the Goods and Services Tax are being addressed.
Click here for detailed coverage of Gujarat Assembly Election 2017 
India
Meanwhile, a slew of BJP leaders including JP Nadda, Rajnath Singh and Smriti Irani praised the prime minister's announcements and said the decisions showed the government's committment to the public
India
The resounding success of the Aspirational Districts Programme is a testament to the efforts of the national, state and district level administrations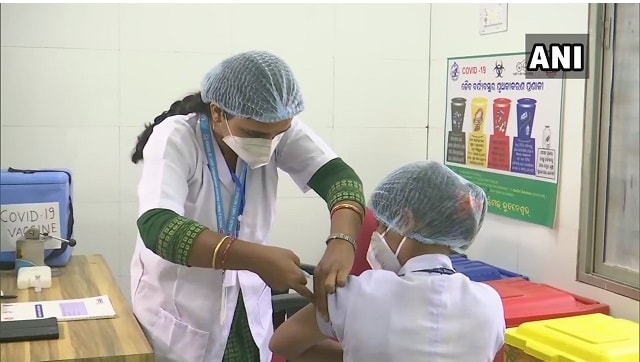 India
With the WHO approving the emergency use of Sinopharm and Sinovac, China's use of vaccine diplomacy for geopolitical ends has been facilitated