Gujarat polls 2017: Busy sniping at each other, Narendra Modi, Rahul Gandhi have nothing new to offer
On the campaign trail ahead of Gujarat Assembly election, it is evident such idealism doesn't exist in Indian politics.
Ellsworth Toohey: "Mr. Roark, we're alone here. Why don't you tell me what you think of me? In any words you wish. No one will hear us."
Howard Roark: "But I don't think of you."
In Ayn Rand's iconic novel The Fountainhead, Roark is the author's version of an ideal man. He is fiercely independent, believes in his abilities and ideas, has the courage to stand up for his principles, and doesn't care about the opinion of others. His life is, essentially, devoted to his own thinking, judgement and action.
On the campaign trail ahead of Gujarat Assembly election, it is evident such idealism doesn't exist in Indian politics. The archetypical Indian politician, like an anti-thesis to Rand's philosophy, exists only to think about their rivals, criticise them and devote their lives only to the judgement and actions of others. To understand this rival-fixation, let us look at the campaigns run by Prime Minsiter Narendra Modi and his rival Congress president-in waiting Rahul Gandhi.
Listening to the prime minister address his karyakartas and voters in Bhuj, it seemed he had found a time machine to transport Gujarat back to 2001-02. Under Modi's leadership, it had time-travelled to an era where an earthquake was still the talking point, where the Congress was still a tour de force and where the prime minister was still under siege, under attack from the marauding forces of the Opposition.
Election hoardings put up by the BJP all across Gujarat claim Modi is Mr Development (Hoon chhu vikas), creating the impression that Modi would keep his campaign centred on his achievements and progress card. But, in his rallies, the prime minister spent most of the time attacking the Congress with his trademark mix of facts and slogans, indicating that flaying the rival would be a better idea than blowing the vikas trumpet.
In each of his rallies, he appeared in different headgears and jackets of varying shades, perhaps to reflect his knowledge of the local sartorial preferences. While the attire changed, the crux of his attack remained the same: The Congress is anti-development; soft on terrorism — he even went to the extent of claiming Congress "clapped" when Jamaat-ud-Dawah chief Hafiz Saeed was released; lacks spine to counter Pakistan; it is anti-Gujarat; anti-Patels, and, of course, anti-Modi.
The prime minister's fierce attack on the Congress points at the failure of his mission of making India Congress-mukt. Three years after winning the Lok Sabha election with a huge majority, vanquishing the Opposition in almost every election for state assemblies, panchayats and municipalities, if the prime minister has to still devote most of his energy to Congress bashing, it shows the grand old party is still alive and kicking. That it is still on Modi's mind as rival number one and a potential threat.
It also shows he finds it safer to steer the discourse away from two of his biggest gambits — demonetisation and GST. Yes, he does mention them in his speeches, but only as a stick to beat the Congress or argue how the party and its corrupt leaders had suffered because of his overnight ban on old currency notes. How the government and voters have gained from the two reforms, is left largely unsaid. In the end, his call to arms to voters is for keeping the Congress away and fighting for his own and the honour of Gujaratis, both living and dead.
A part of the prime minister's offensive is, of course, a reaction to the Opposition's strategy of keeping the narrative focussed on anti-Modism, reflected in Delhi chief minister Arvind Kejriwal's recent "anybody but BJP" appeal to voters. Election speeches of Rahul, Patidar leader Hardik Patel, and Dalit activist Jignesh Mewani too have largely targetted Modi. With their vote-out-Modi theme, they have turned the Gujarat election a referendum on the prime minister.
Like Modi, Rahul has said barely anything other than attacking Modi for alleged crony-capitalism, being silent on corruption, wasting money on misadventures like the Nano project and policy adventurism manifest in demonetisation and GST rollout. Instead of sharing his own vision of Gujarat, Rahul has just found flaws with Modi's model, talking about the same things, cracking the same jokes, unleashing the same one-liners ad nauseam at every gathering.
The Congress has relied so much on its anti-Modi rhetoric that it has blithely ignored the bigger questions in the voter's mind: Who would lead the government in case it is voted back to power after almost 22 years? How it will accommodate the conflicting demands of Patidars and OBCs for quota benefits? How is its model different from Modi's? For it, anti-Modi-ism has been a Harry Potter type invisibility cloak that seeks to hide its own flaws and ideological inadequacies.
The losers in this campaign focussed on the other, instead of the Roark-ian ideal of talking about your own ideas and beliefs, are, of course, Gujarati voters. Amidst this mudslinging, finger-pointing and tear-jerking, they are essentially being asked to vote negatively, stamp the ballot to reject one of the two parties. In the end, the whole election shebang is about choosing the lesser of the two evils.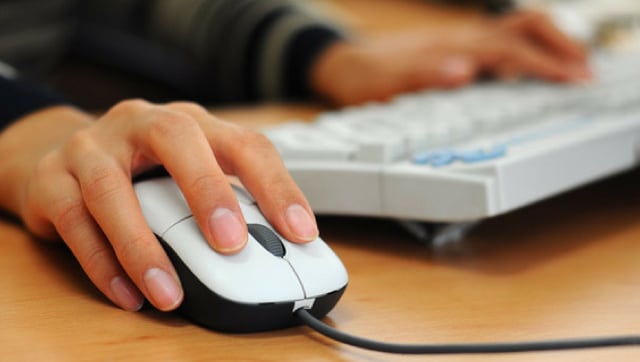 India
To register for the exam, aspirants will have to pay Rs 300 online as an application fee
India
COVID-19 India cases: The test positivity rate has remained below 5 percent for the 10th day and below 4 percent for the third day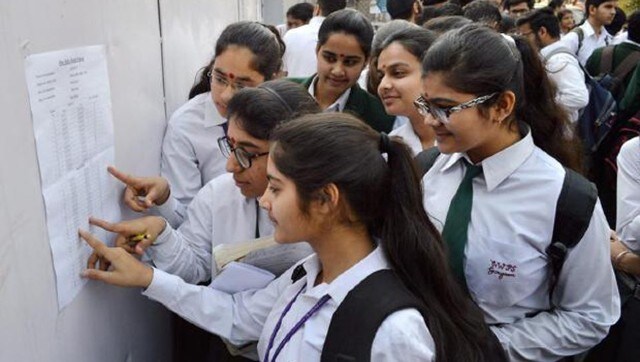 India
The new GSHSEB evaluation critieria will take into account the marks scored in the Class 10 board exam and in the internal unit tests in Class 11 and Class 12 in the ratio of 50:25:25 respectively, the board said