Gujarat Assembly election: There's new wind in Rahul Gandhi's sails, but he must ensure it's not all hot air
Understandably, there's a spring in Rahul's stride and he promised a golden future for Gujarat by undoing some of the Narendra Modi government's initiatives
Rahul Gandhi appears more energised in the last leg of the Gujarat campaign. He has reason to feel upbeat and opinion polls are indicating a tightening of the race. The latest poll by Lokniti-CSDS-ABP News showed BJP could pick up 91 to 99 seats in the 182-member House with Congress not far behind at 78 to 86 seats.
Understandably, there's a spring in Rahul's stride as reflected in this speech. He promised a golden future for Gujarat by undoing some of the Narendra Modi government's initiatives such as GST — something he refers to as 'Gabbar Singh Tax'. "We can give you a golden future. The Congress chief minister will not take decisions without listening to you, without understanding you. We will not take decisions like Gabbar Singh Tax (GST) and note ban," Rahul said.
Good words to play to the gallery, but Rahul is certainly promising more than he can deliver. In fact, he is asking for trouble. Imagine, if his Congress does pull off an upset: The immediate task for Rahul will be to appease the aggressive trader community in the state. Does he really have a plan to offer here? Most likely not. So far, the only thing he has revealed as far as GST is concerned is that he prefers a single tax rate — at 18 percent. That is unthinkable.
In a country like India it will be impossible to tax toothpaste and luxury cars at the same rate. The GT targets are too vast and too complex to handle — something the government is realising every week, if not every day. No state government can unilaterally do anything to repeal or change provisions of the GST.
Golden future? The problem with catchphrases that are thrown at voters in the age of social media is that they always come back to haunt. Remember 'acche din'? Rahul's challenge, if Congress wins Gujarat, will be far more daunting than simply winning the elections. Gujarat's challenges are too many and Rahul's party is not really known to spin miracle solutions to bring in quick, radical changes for the good of the system, wherever it has been in power in the past two decade or so.
Even though it's one of India's more prosperous states, Gujarat's challenges are daunting. Take a look at the RBI data on the state's economic and social indicators. If one looks at the total employment data of state-wise medium and small scale industries, Gujarat (47.73 lakh) lags far behind states like Tamil Nadu (80.98 lakh), Uttar Pradesh (92.36 lakh), West Bengal (85.78 lakh), Maharashtra (70.04 lakhs), Andhra Pradesh (70.69 lakh) and Kerala (49.62 lakh). This means that while a large number of companies have been set up, not enough jobs have been created by the state.
The poverty rate continues to be one of the highest (16.63 million) among the heavily industrialised states and the infant mortality rate too remains high (33) compared with states like Maharashtra (21) and Tamil Nadu (19). This means that despite the enviable pace of industrialisation in the state over years, not enough jobs are being created and most social indicators fail to reflect the growth seen in macroeconomic indicators. So, the new government in the state has a tough challenge ahead.
It is doubtful whether Congress has any solutions to these problems. A quick look at the Congress' poll manifesto doesn't throw up any impressive plan to radically change Gujarat's socioeconomic landscape. The only major highlights are the rollout of freebies such as farm loan waivers and the Patidar job quota.
So, when Rahul offers catchy, social media-baiting phrases like 'golden future', he should consider what he is promising an ambitious electorate.
For the Congress battling an existential crisis and confronting the indomitable Modi factor on his home turf, Gujarat is indeed a crucial game. But the bigger one still awaits the party in 2019. The Congress' revival in Gujarat can, of course, breathe life into its ailing cadres. But Rahul would do well not to fall into the trap of creating too much hype. He should, instead, first admit that he has no magic wand to cure Gujarat's problems or gift a 'golden future' overnight. A more realistic assessment of Gujarat's economy and communicating to the electorate the steps that can be taken, rather than grand promises, will win the trust of voters.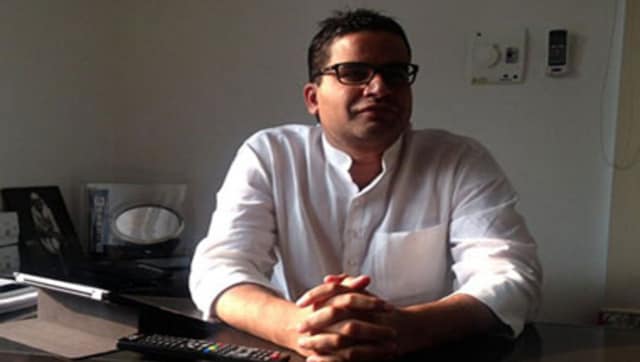 Politics
The newest twist in the tale came on Wednesday when Rahul Gandhi aide Archana Dalmia sent out a tweet giving Kishor a 'warm welcome into the Congress family' only to subsequently delete it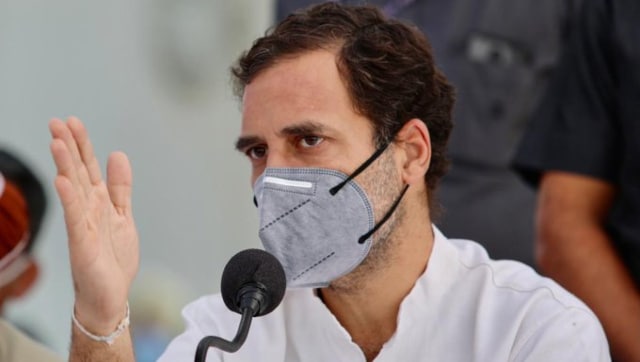 India
The Congress leader had asserted that any phone that he uses are tapped, adding that a Supreme Court-monitored probe should be ordered in the matter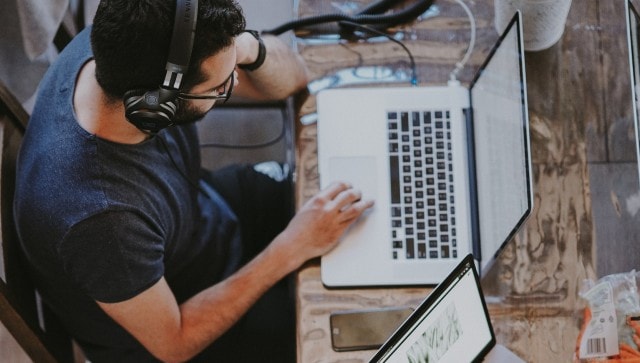 Business
E-commerce is providing opportunities to a new generation of digital entrepreneurs, who have been forced to start their own businesses following job losses.