Gujarat Assembly Election Results 2017: Here's a list of key BJP and Congress faces in the fray
The Gujarat battle is not just an electoral contest but also as a mini referendum on Modi's three-and-half year rule at the Centre.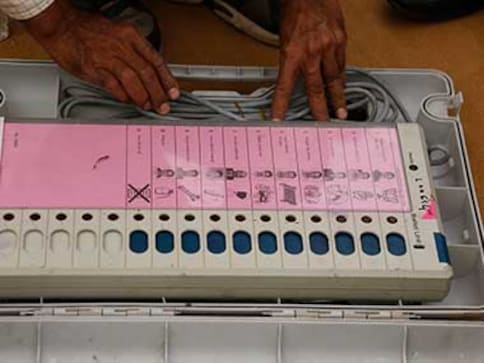 The Gujarat battle is not just an electoral contest but also as a mini-referendum on Prime Minister Narendra Modi's three-and-half year rule at the Centre, especially in the wake of issues like demonetisation, implementation of the Goods and Services Tax (GST), rising unemployment and the minimum support price (MSP) for farm commodities dominating most part of the campaign discourse initially. These are also the core issues which heavily impacted traders and farmers, who form a huge chunk of the Gujarat electorate.
Meanwhile, Congress, which recently witnessed a generational shift, faces a litmus test on its newly appointed president Rahul Gandhi's political prowess. The Gandhi-scion had actively canvassed for his party.
The ruling BJP is pinning all its hopes on the strength of Modi's persona, the "micro-management" of elections by party president Amit Shah as well as the huge advantage BJP has so far had in vote share, especially in 84 seats of urban Gujarat where it had won 59.5 percent vote share, compared to 32.8 percent by Congress in 2012.
On the other hand, with the support of young agitating leaders like Hardik Patel, Alpesh Thakor and Jignesh Mevani, Congress hopes to make a dent in BJP bastions of Saurashtra-Kutch and south and central Gujarat on economic issues, as well as keep its house in North Gujarat intact on the basis of the consolidation of Patel-OBC-Dalit issues. The party is hopeful of staging a dramatic upset win in the prime minister's home state, bringing an end to BJP's 22-year-long rule.
Hence both parties have carefully fielded candidates, walking the tightrope, trying to balance the winnability factor and the caste arithmetic, in the state. With results coming out within a few hours, here is a list of key faces in the fray.
Vijay Rupani
A long-time RSS ideologue, Rupani was handpicked by Shah and Modi to replace Anandiben Patel as the chief minister of Gujarat in August 2016, after she failed to curb the Patidar agitation and the Dalit movement in the state. Rupani, a Jain Baniya by caste holds a considerable clout in the Saurashtra region, however, in his own constituency Rajkot West, he is facing a tough challenge from Congress' Indranil Rajyaguru, a Brahmin and the richest candidate in the fray.
Hardik Patel
A 24-year-old who is not even eligible to contest polls yet has been among one of the biggest newsmakers in the state. Even though Hardik himself is not a candidate, he merits an inclusion in the list as his Patidar Amanat Andolan Samiti (PAAS) is supposed to have successfully split the Patel vote along caste lines, making inroads into BJP's traditional vote base. PAAS has allied with Congress, but is carefully pitching itself against BJP rather than with another party. He was the man behind the galvanisation of the Patidar community for organising a movement for job reservation. His widely-attended rallies have been a talking point in and outside Gujarat and the sort of personal attacks against him, have many believe that BJP was forced to recognise him at least as a rival in the election that he himself is not contesting.
Jignesh Mevani
Mevani (37), a social worker from the Dalit community is contesting independently from Vadgam-11 in the Banaskantha district of North Gujarat from where, neither Congress nor the Aam Aadmi Party has fielded a candidate, pledging indirect support to the young Dalit leader.
Mevani shot to fame after he spearheaded a Dalit movement against the flogging of Dalit youths by cow vigilantes. Many feel that Mevani has consolidated the scattered Dalit vote in the area, however, he must battle the outsider tag as he hails from Mehsana and not Vadgam. He is heavily banking on the Muslim and Dalit votes, which together cross the mark of 1 lakh in a 2.6 lakh strong constituency but the arithmetic has also propounded his image as anti-Hindu.
At Sedrasan village, locals refused to let Mevani enter the village unless he chanted "Jai Shri Ram". After prolonged arguments, Mevani finally had to leave without getting a chance to visit the village. Reports like these may unite Hindus against the Independent candidate.
Alpesh Thakor
Thakor, a popular OBC leader who ironically gained recognition for leading the charge against Patidar agitation by dismissing its demand for reservation. Thakor would vehemently oppose Hardik's calls for a Patidar quota terming it a conspiracy to scrap the reservation policy altogether. He was a staunch opponent of the Patel leader for wanting a share in the pie of reservation.
However, Thakor seems to have buried his differences with Hardik since then, to fight the 'larger evil', BJP. He is contesting election from Radhanpur on a Congress ticket, the party which has promised Patidars quota without touching the share of other communities. He is banking on the roughly 60,000 Thakor voters, with a host of other backward classes, and a significant Muslim population. But Alpesh is seen as an outsider who is trying to find greener pastures here.
The fact that he is facing BJP's Lavinji Thakor a local leader from the same caste doesn't help his cause. But he indeed has grabbed the limelight in the state elections.
With inputs from agencies
Click here for live coverage of Gujarat Assembly Election 2017
Click here for detailed coverage of Gujarat Assembly Election 2017
India
Eleven persons died, while 19 others were brought out alive from the well, in which several people had fallen while trying to rescue a boy in Vidisha district of the state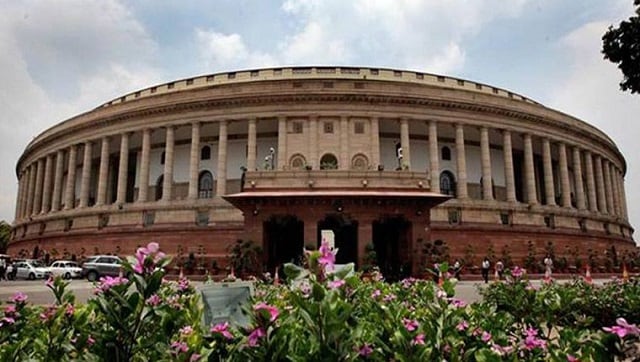 Politics
Meanwhile, the Centre is likely to move a suspension notice against 10 Lok Sabha MPs after they threw papers and tore placards in the House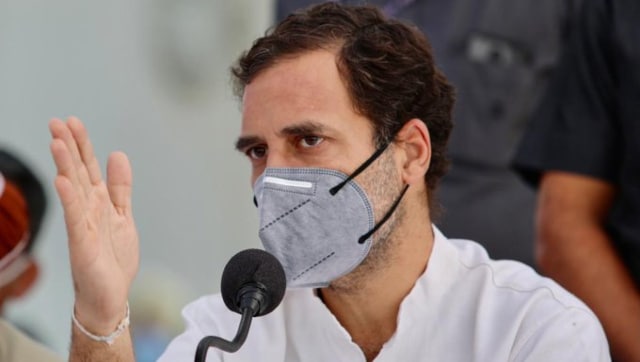 India
The Congress leader had asserted that any phone that he uses are tapped, adding that a Supreme Court-monitored probe should be ordered in the matter