Gujarat Assembly election: Narendra Modi's mother Hiraba casts her vote in Gandhinagar
Narendra Modi's mother Hiraba on Thursday cast her vote at a poll booth located at Aryabhatt High School in Gandhinagar
Ahmedabad: Prime Minister Narendra Modi's mother Hiraba on Thursday cast her vote at a poll booth located at Aryabhatt High School in Gandhinagar. She was accompanied by her younger son Pankaj Modi and other family members.
After casting her vote, the prime minister's mother, who is in her 90s, showed her inked finger to mediapersons outside the poll booth.
"May God bless Gujarat," she told the reporters while emerging out of the poll booth.
She was among the early voters, who also included former chief minister Anandiben Patel.
Patel, who is not contesting the election, cast her vote at a polling booth in Ahmedabad's Ghatlodia Assembly constituency, from where she was an MLA.
This time, the BJP has fielded Bhupendra Patel from the seat, who is pitted against Congress' Shashikant Patel.
"I am sure that BJP will achieve the target it has set for itself and the party will again form the government. Our candidate will get more votes than what I had got, and the Patidar factor is not going to affect us," Patel told reporters after casting her vote.
The voting for the second and final phase of Gujarat assembly elections is underway on Thursday on 93 seats of North and Central Gujarat.
After an acrimonious campaign, around 2.22 crore voters would be exercising their franchise on Thursday to choose between the two main contenders, the BJP and the Congress. A total of 851 candidates are in fray for the second phase.
The first phase of voting for the 182-member House, held on 9 December, covered 89 seats.
The election is being seen as a "prestige battle" for prime minister Modi and a litmus test for the leadership of Congress president-elect Rahul Gandhi.
In the 2012 assembly polls, the BJP had won 115 seats, while the Congress bagged 61. The counting of votes will be taken up on 18 December.
Click here for LIVE updates.
Find latest and upcoming tech gadgets online on Tech2 Gadgets. Get technology news, gadgets reviews & ratings. Popular gadgets including laptop, tablet and mobile specifications, features, prices, comparison.
Politics
The Opposition alleged that the Centre was trying to throttle democracy by doing away with the Question Hour, which it called the "Golden Hour" of the House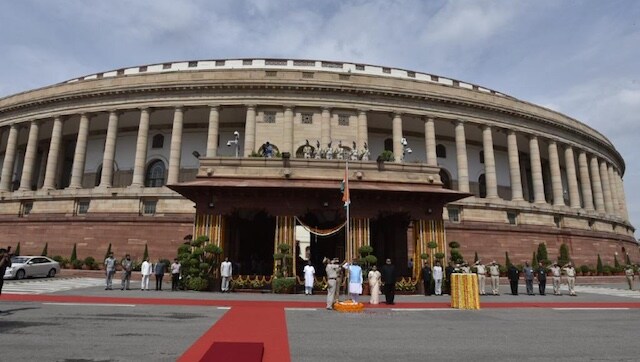 Politics
Parliament Updates: On the first day of the Monsoon Session, the Salaries and Allowances of Ministers (Amendment) Bill and the Indian Medicine Central Council (Amendment) Bill were also introduced in the Upper House.
India
India seems to have belatedly understood and now appear more accepting of the reality that peaceful resolution of the dispute is a long shot and the focus should instead be more on prevention of an armed conflict that looms large.