Gujarat election dates announced: Narendra Modi, Vijay Rupani squeeze in a slew of sops before Model Code of Conduct kicks in
Much before the announcement of Gujarat Assembly Election 2017 dates, Narendra Modi government at the Centre and Vijay Rupani's government in Gujarat has been announcing a series of sops.
As politics continues to sizzle in poll-bound Gujarat, the BJP-led governments, both in Centre and in state, have been hastily announcing a series of sops, even as the Congress alleged that the announcement of poll dates was delayed by the poll panel purposely to this effect.
The Election Commission of India, finally announced the dates of Gujarat Assembly polls on Wednesday, differing from the trend of announcing Gujarat and Himachal Pradesh polls together. The Himachal Pradesh poll dates were announced on 12 October, but the dates of election in Prime Minister Narendra Modi's home state were withheld citing the ongoing flood relief and rehabilitation work.
The BJP meanwhile squeezed in several major sops, even until a day before the poll dates were announced on Wednesday, for various sections of the society, including farmers and the agitating accredited health workers. From Wednesday, with the formal announcement of election on 9 and 14 December, the Model Code of Conducts kicks in for all political parties, and the sitting government too is barred from announcing any new projects, which can further the ruling party's poll prospects.
On Tuesday, the BJP government effected a hike of 50 percent in the incentive paid to Accredited Social Health Activists (ASHA), village-level women workers who are a key component in the implementation of National Rural Health Mission (NRHM).
Making the announcements, deputy chief minister Nitin Patel said the hike would benefit around 40,000 women who work as health activists across the state.
ASHA workers have been agitating in different parts of the state for quite some time demanding a pay hike and other benefits.
At present, each ASHA worker gets around Rs 2,500 per month for carrying out various health-related tasks.
For farmers, Patel said that the government will waive off 18 percent Goods and Service Tax (GST) charged on the purchase of equipment meant for drip or sprinkler irrigation.
"Farmers are now exempted from paying 18 percent GST charged on the purchase of various equipment for drip and sprinkler irrigation. The burden of the tax would be borne by the government in order to promote such irrigation methods," said Patel.
The government also tried to reach out to the backward and Scheduled Castes as it raised the ceiling on the annual income of OBC, SC and ST beneficiaries for availing benefits of state-funded schemes and scholarships.
"The income ceiling has been raised from Rs 47,000 to Rs 1.20 lakh for those living in rural areas and from Rs 68,000 to Rs 1.50 lakh for urban areas. This raise will enable many more people of these communities to avail government assistance as well as scholarships," he said.
In a relief to school teachers appointed on ad-hoc basis, Patel said services of those who have completed more than 10 years will be regularised.
The government also announced various benefits for its contractual employees such as 90 days of paid maternity leave and a Rs 2 lakh compensation to the kin in case of an employee's death during the contract period.
Patel said that the contractual employees will get a daily allowance of Rs 100 for six hours and Rs 150 for 12 hours if they are sent away from their places of posting for government work.
The state will also reimburse the ticket fare in case of such outstation visits, he said.
The Vijay Rupani government had also announced a plethora of sops for teachers of government-aided secondary and higher secondary schools and municipal employees, among others.
Meanwhile, Modi also visited the state three times this month, and five times since September, launching a number of schemes backed by powerful speeches.
On 22 October, Modi inaugurated a Rs 650 crore roll on-roll off (Ro-Ro) ferry service that reduces travel time by six hours between Saurashtra and South Gujarat.
He said the ferry in the Gulf of Khambhat of the Arabian Sea would reduce the travel time between Bhavnagar district in western Gujarat's Saurashtra and Dahej in Bharuch district in south Gujarat from seven hours to just one hour, cutting the distance between two places to 31 kilometre from 360 kilometre. "It is a landmark project not only for India but also for the entire South-East Asia. It is a dream come true for the people of Gujarat," the prime minister had said.
On 7 October, Modi laid the foundation stone of an international airport near Rajkot, Saurashtra's nerve centre and Rupani's hometown. "Airport aave ke nai, vimano aave ke nai? (Should an airport be set up here or not, shouldn't planes fly here too?)."
He said, "The country never had an aviation policy so many years and now after we evolved the policy, there has been a rise of 14 percent in the number of people travelling by air. Not only big cities like Delhi, Mumbai and Chennai but now even smaller cities are being covered."
"In the next few years, there will be a situation when every state will have 10 to 15 airports. Those wearing hawai chappals will also be making hawai yatra (travels by air)," he said, to cheering crowds, assuring them they would also be travelling by air.
The same day, Modi laid the foundation stone of a four-lane cable-stayed bridge between Okha and Beyt Dwarka, and said it was a link between the old and new Dwarka.
Modi also made a number of announcements focussed on areas other than infrastructure. The prime minister unveiled Pradhan Mantri Gramin Digital Saksharta Abhiyan (PMGDISHA), Financial Express said. The prime minister had also launched the "Intensified Mission Indradhanush"–a full-spectrum immunisation program and distributed e-tablets to healthcare workers.
Modi also laid the foundation stone for Hindustan Petroleum Corporation Ltd's MDPL capacity expansion and PVPL extension project at Vadodara and eight other projects.
On 14 September, Modi and his Japanese counterpart Shinzo Abe laid the foundation stone for a proposed Ahmedabad-Mumbai High-Speed Rail Network, commonly known as the Bullet Train.
With inputs from PTI
World
Making a strong pitch for indigenious COVID-19 vaccines, Modi also informed at UNGA that India has developed the first DNA vaccine, which can be given to those above 12 years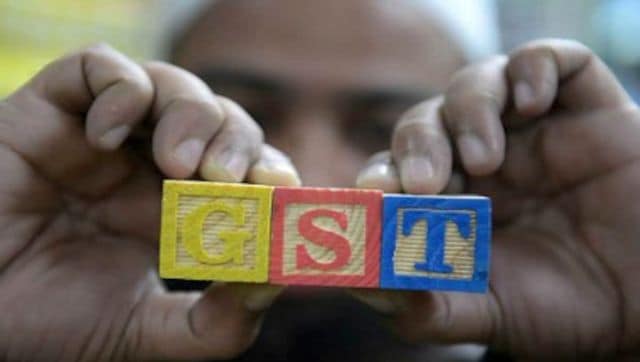 India
The Karnataka Goods and Services Tax (Amendment) bill, according to the state Law and Parliamentary Affairs Minister J C Madhuswamy, was in tune with the changes brought by the Central government to the Central GST law
Business
Nirmala Sitharaman made the announcement after the GST Council meeting, which has made the decision for ease in tax administration.