Gujarat Assembly Election 2017: In Porbandar, an unhappy fishermen community may harm BJP's chances
When Rahul Gandhi reached on the coast of Porbandar to address fishermen community, the congress leader received a warm welcome.
When Rahul Gandhi reached the coast of Porbandar on Friday to address the fishermen community, the Congress vice-president received a warm welcome. Shortly afterwards, the demands from the fishermen community were put forward.
Rahul listened to the fishermen and promised that their demands will be met once the Congress government comes to power in Gujarat. But during his rally, the much talked about subject in Porbandar was that the leader from fishermen community who shared the stage with Rahul belonged to the BJP.
Rahul himself mentioned this. Addressing the fishermen community, he said even a BJP worker speaks out about your demands from the Congress platform. "We will accept it because the Congress will come to power in Gujarat," he said.
Why are the fishermen angry with the BJP?
Bharat Bhai Modi, president of Porbandar Machhimar Boat Association, on behalf of fishermen community, explained his stance to Rahul. Bharat Bhai has been with the BJP for quite a long time. He was the party's Porbandar district president. On this backdrop, it could be gauged which way the political wind is blowing in the state.
It is being asked whether the president of Porbandar Machhimar Boat Association is going to switch sides. After the rally, Bharat Bhai said, "We are with the BJP. But, when it comes to the community, we can even go to Pakistan for talks."
But things are not as easy as they seem. Because this time, the fishermen from Porbandar are furious. Bharat Bhai sharing the stage with Rahul is just a representation of that fury.
Govind Bhai Kharva, listening to Rahul's speech during the rally, said, "I have my mother, wife and four children to look after but our only source of livelihood is fishing. Whatever promises BJP had made to us, they didn't fulfil it."
Mansukh Bhai Parmar said the only occupation they have is fishing but nobody is paying attention to them.
Fishermen community in Porbandar is upset with the government's decision to cut down on the subsidy on diesel and kerosene. Earlier, subsidy for up to 250 litres of kerosene was decided for small fishermen. Now it has been reduced to 32 litres. So rest has to be purchased from the open market, which is expensive.
Likewise, even big fishermen are unhappy with the BJP government due to reduction in subsidy on diesel.
There are about 500 fishermen languishing in jails in Pakistan. Fishermen community feels that the government is not taking any concrete steps for their release.
Bharat Bhai said, "Earlier this was not a problem. But, it started in the 90s when fish population started going down due to pollution and we had to go deeper into waters for fishing." He said fishermen usually wander off far and in this process, many of them are caught and put in jails in Pakistan.
There is also a problem of parking small and big boats in the area. Fishermen have spent Rs 20 lakh from their own pockets to clean the water in the seaside area.
Do fishermen trust Rahul?
During Rahul's rallies, I spoke to many fishermen. Many of them talked of voting for Congress this time instead of the BJP. The resentment towards BJP started coming out as a boost for Rahul.
Fishermen were trying to get a glimpse of Rahul. Youngsters, elders and women all were excited to see the Congress leader.
Rahul did not break their trust. Rahul promised to fulfil all of their demands
After the rally, we went to different parts of Porbandar and tried to talk to fishermen. We met a few young people from the community. Raju Bhai Kharwa, Kirit Bhai Kharwa and Rajesh Bhai Kharwa, were standing at a paan shop, as they did not participate in Rahul's rally. They said Congress will get more votes this time.
Arjun Modhwadia's credibility at stake
There are more than thirty thousand voters from fishermen community in the Porbandar Assembly constituency. This time, Arjun Modhwadia, who has been the president of the Gujarat Congress, is trying to bring fishermen community into party's fold.
Modhwadia, who comes from Mehar caste, was defeated by the BJP's Babu Bhai Bokhariya. From Porbandar constituency, Modhwadia won two elections from 2002 to 2012. Modhwadia has also been leader of Opposition in Gujarat Assembly. But, in 2012 the Congress leader was defeated by the BJP.
There are about 67, 000 voters from Mehar community in Porbandar. While there are around 30,000 voters from Lohana community, the number of Muslim voters in the area is approximately 15,000.
Modhwadia thinks that Congress will taste victory in the election if Mehar community along with fishermen cast their vote for his party. Fishermen community backed BJP last time. However, this time Rahul's magic seems to be working. It all depends on whether Rahul will be able to bring fishermen community back to Congress' fold.
However, Bharat Bhai Bharat Bhai has already stirred controversy in BJP camp by sharing stage with Rahul.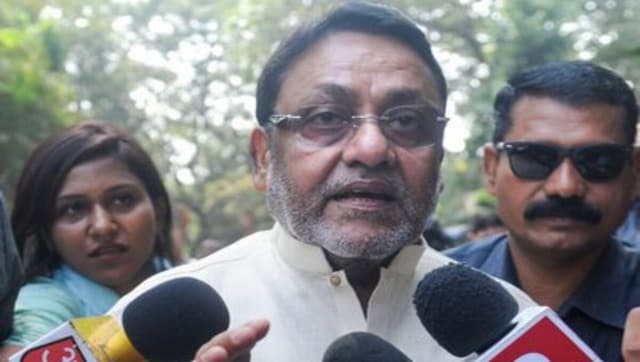 India
Notably, the NCP had offered outside support to the BJP in Maharashtra after the 2014 polls. However, the BJP had come to power with the support of the Shiv Sena
Politics
The leader reportedly discussed the efforts to end factionalism in the state unit, that came to the fore following a rift between Amarinder Singh and Navjot Singh Sidhu
India
This year, Eid al-Adha is being celebrated amid the fear of resurgence of the coronavirus pandemic after a drop in the number of active cases