Gujarat elections are less than a month away, but BJP keeps candidates on tenterhooks, no list yet: Here's why
BJP's decision to not name its candidate list for Gujarat Assembly elections has several hopefuls feeling anxious, with sitting MLAs unsure if the party will give them another ticket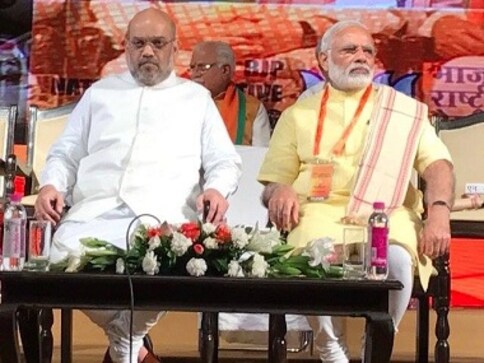 The Bharatiya Janata Party (BJP) has been in power in Gujarat for 22 years, winning five successive elections.
Despite the long list of victories, however, the party is still not sure about its best candidates.
With polling for Assembly elections in the western state less than a month away, the BJP has yet to declare its candidate list.
On Wednesday, Prime Minister Narendra Modi and party president Amit Shah met in New Delhi to discuss the list of candidates, and Union minister JP Nadda later said that the list "would be announced at an appropriate time". This despite a preliminary list already being prepared by the party's state unit.
The party's decision to not name its candidate list has several hopefuls feeling anxious, with sitting MLAs the most worried, many of whom are unsure if the party will give them another ticket, reported The Indian Express on Thursday.
With the party keen on ensuring anti-incumbency doesn't impact its chances of clinching a sixth straight victory in Gujarat, some sitting MLAs are likely to be dropped from the BJP's candidate list, a party leader was quoted as saying in the report.
Ahead of the 2007 Assembly elections in Gujarat, Modi, who was then the chief minister, had denied tickets to 47 sitting MLAs. In 2012, he denied tickets to 30 sitting MLAs.
Among the theories doing the rounds is that BJP doesn't want to declare its candidate list before the Congress. Neither party has firmed up their lists yet, and seem to currently be engaged in a game of 'who blinks first'.
A report in The Hindu said BJP leaders have come up with three probable candidates for every seat. Party insiders told the publication that a panel for each seat was prepared to be forwarded to the national parliamentary board for a final decision.
Similarly, even the Congress party isn't ready with its candidate list. Party leaders are meeting on Thursday to finalise and release names. "We have a meeting on 16 November to give a final shape to the candidate list," said Gujarat Congress president Bharatsinh Solanki.
Results to Gujarat and Himachal Pradesh elections will be announced simultaneously on 18 December, although polling in the hill state has already taken place. But even in Himachal, and despite the state having a small 68-member Assembly, the BJP was unable to release its candidate list until very late.
A report on Hindustan Times said answering questions of who should lead the party's electoral campaign was holding back the announcement. It said "several rounds" of consultations were held but issues regarding chief ministerial candidates were necessitating the delay.
Successful strategy
The trend of delaying its candidate list isn't new for the BJP. The party has always chosen to wait until the last minute before announcing a list of candidates. It did so earlier this year in Uttar Pradesh. Assembly elections for 403 seats in Uttar Pradesh took place in February, and the party waited until end of January to announce its final list.
A report in The Times of India said that there was a big rush for tickets and that forced the party to delay its announcement. A large number of powerful regional leaders were also pushing for tickets for their kin and the lobbying forced Amit Shah to hold detailed deliberations with Rajnath Singh and Kalraj Mishra, party leaders from the state.
Another report on Hindustan Times said the party was facing a "problem of plenty", with many influential local leaders expressing a desire to join the party given its successful track record and the improved chances of victory.
Especially with various caste equations playing a key role, the party wanted to ensure it can keep various sections happy.
The strategy worked for the BJP, with the party clinching an unprecedented 325 out of 403 seats, with a 40 percent vote share. Given that it's been less than a year since it used this strategy to record a victory in Uttar Pradesh, the party is likely to do the same in Gujarat.
India
One of the key mistakes that critics and Modi's political opponents make is to perceive his governance style as episodic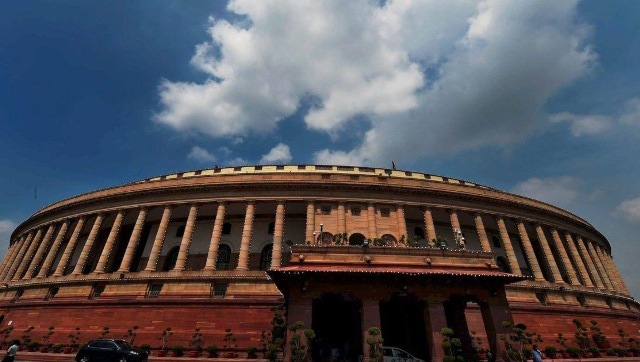 India
Meanwhile, the Lok Sabha Speaker is extremely upset with the behaviour of the MPs in the House and is of the opinion that anybody who is a repeat offender is likely to be suspended in the future for the entire period of the Lok Sabha term, sources told News18
India
Paying respects to the Indian soldiers, Home Minister Amit Shah said that it was because of their sacrifice that the tricolour was hoisted again on the hills of Kargil