Gujarat Assembly Election 2017: Voting for second phase ends amid EVM malfunctioning, Congress protests
Voting ended in the second of polling in Gujarat amid reports of malfunctioning EVM, clashes among party members and Model Code of Conduct (MCC) violation.
Voting ended in 93 Assembly seats in the north and central Gujarat in the second and final phase of polling on Thursday amid reports of malfunctioning EVMs, clashes among party members and Model Code of Conduct (MCC) violation. Around 2.22 crore voters were eligible to exercise their franchise to choose between the two main contenders — the BJP and the Congress — in the state which witnessed an acrimonious campaign. A total of 851 candidates were in the fray for the second phase and the overall voter turnout recorded was around 68 percent.
Those in the queue at polling stations would be allowed to vote even after the closure of polls, State Election Commission officials said. Over 47 percent voter turnout was recorded till two pm, they said.
While Sabarkantha district recorded the highest voter turnout of 56 percent, the lowest polling of 41.23 percent was recorded in Chotta Udaipur district.
Despite the morning chill, people could be seen queuing up outside the polling booths even before voting began at 8 am.
Prime Minister Narendra Modi cast his ballot after waiting in a queue at a polling booth in a school in Sabarmati constituency of Ahmedabad district. Apart from Modi, veteran BJP leader LK Advani, BJP president Amit Shah, Union Finance Minister Arun Jaitley, state Congress president Bharat Solanki and Patidar leader Hardik Patel were among those who cast their ballot.
Shah, Jaitley, Deputy Chief Minister Nitin Patel and former chief minister Anandiben Patel exercised their franchise earlier in the day. Advani voted at Shahpur Hindi school. The prime minister's mother Hiraba, who is in her 90s, cast her ballot at a booth in Gandhinagar.
Patidar quota agitation spearhead Hardik Patel and OBC leader Alpesh Thakor, who joined the Congress and is contesting from Radhanpur, voted in Viramgam.
State Congress president Bharat Solanki, former party chief Siddarth Patel, senior leader Shaktisinh Gohil and former MP Dinsha Patel also exercised their franchise in the high-stakes battle for power in the state.
Rebel Congress leader Shankarsinh Vaghela, who has floated Jan Vikalp front, voted at Vasania village in Gandhinagar constituency.
Gujarat Chief Electoral Officer BB Swain told reporters that polling took place in more than 25,000 booths across 14 districts.
Clashes reported in different areas
But with the stakes high in Gujarat, the BJP and the Congress were locked in a war of words after Modi voted in Ahmedabad and then went around the area, flashing his finger with the voter mark.
While the polling was largely peaceful, two incidents of clashes were reported in Mehsana and Vadodara districts, police officials said.
Giving details of the two clashes, a police officer said at least three persons were injured in the first incident at Hasanpur village of Visnagar taluka in Mehsana, where workers of two different parties came to blows.
"The situation was under control and the polling process was not affected," Mehsana Superintendent of Police (SP), Chaitanya Mandlik, said.
Another incident took place at Wankaner village of Savli taluka of Vadodara district, where some villagers got into a scuffle, the officials said.
There were clashes reported in Anand too where police reached on time to take control of the situation.
Malfunctioning EVMs
The EC received complaints from five places that electronic voting machines (EVMs) were connecting to external devices via Bluetooth, but after inquiry, it was found that there was "no substance" to the complaints, poll officials said. Complaints of EVMs getting connected to the external devices via Bluetooth were received from Patan, Kheda, Mehsana districts, Ghatlodia in Ahmedabad district and Godhra in Panchamahal district. Voting was also temporarily stopped in Chhaniyana village as voters alleged EVM rigging.
On Saturday, during the first phase of the Assembly polls, the Congress had complained that some EVMs in Porbandar were connecting to external devices via Bluetooth. However, the EC had said that the apprehension of possible EVM tampering through Bluetooth technology was baseless.
The EC also said that there were reports of malfunctioning of EVMs and voter-verifiable paper audit trail (VVPAT) at some places in Aravalli and Panchmahal districts.
However, Swain said,"We gave proper instructions to ensure that EVMs which face problems were changed in time so as to avoid any delays encountered during the first phase of polling," Swain said.
Complaints of Model Code of Conduct (MCC) violation
A total of 44 complaints of violation of the Model Code of Conduct was received by the CEO Gujarat on Thursday.
After casting the vote at Nishan High School, Modi showed his inked finger to thousands of supporters who had gathered outside the school in Ranip locality of Sabarmati constituency, amid chants of "Modi, Modi". He walked a certain distance to greet the people standing on both sides of the road outside the polling booth. Later, he stood on the foot-board of his car and waved to the crowd.
However, the Congress alleged that Modi's roadshow was a violation of the Model Code of Conduct and accused the EC of bias.
In Delhi, several Congress workers were detained on Thursday as they staged a protest march against the Election Commission for issuing a notice against party's president-elect Rahul Gandhi for his TV interviews but alleged that it had failed to apply the same standards for Modi for holding a roadshow after casting his vote.
The party also submitted a fresh memorandum to the EC on Thursday demanding action against Modi for the roadshow in Ahmedabad. In its memorandum, the party called upon the EC to follow the dharma of the Constitution, implement the law and register an FIR against the prime minister.
The first phase of voting for the 182-member House, held on 9 December, covered 89 seats. The election is being seen as a "prestige battle" for the prime minister and a litmus test for the leadership of Congress president-elect Rahul.
In the 2012 Assembly polls, the BJP had won 115 seats while the Congress bagged 61. The votes will be counted on 18 December.
With inputs from agencies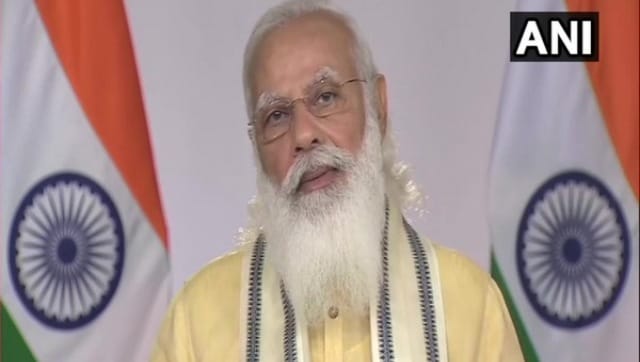 India
While the prime minister's address was no doubt a full-frontal political attack, it was in retaliation to sustained politics of slander
India
Apart from Sibal, G-23 leaders Shashi Tharoor and M Veerappa Moily have also slammed Prasada for switching to the BJP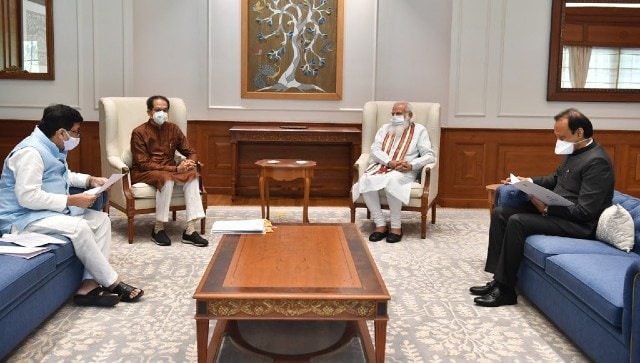 India
Maharashtra deputy chief minister and senior NCP leader Ajit Pawar and senior Congress leader Ashok Chavan also accompanied Thackeray during the meeting with the prime minister