Gujarat Assembly Election 2017: Two former aides of Hardik Patel join BJP ahead of Patidar 'mega rally'
Amrish and Ketan Patel, former aides of PAAS leader Hardik Patel, who had played significant roles in the Patel agitations, have joined the saffron party
Gandhinagar: Hours ahead of a mega rally by the Patidar Anamat Andolan Samiti (PAAS) at Mansa, the Patidar group suffered a blow with two of its former members and group convenors joining the ruling BJP on Saturday.
Amrish and Ketan Patel, former aides of PAAS leader Hardik Patel, who had played significant roles in the Patel agitations, have joined the saffron party.
Amrish Patel, who had played an important role in the Patel agitation in PAAS during the quota stir in 2015, had also been charged along with Hardik for sedition. He joined the Bharatiya Janata Party (BJP) along with his supporters at the BJP party headquarters at 'Shree Kamalam'.
A fact that had raised eyebrows then was that despite being charged with sedition, Amrish had not been arrested.
Ketan Patel joined the saffron party on Saturday morning. He too had played a significant role in the Patel agitation during its initial phase. But he had later turned a state witness against the agitation for the government.
On Friday, a former aide of Hardik, Chirag Patel, a PAAS convener, too joined the saffron party.
Late last month, Hardik's friend and PAAS convener Varun Patel moved to the BJP camp, while Reshma Patel, the female face of the PAAS group, joined the BJP in the presence of BJP national president Amit Shah.
The agitation for reservation in the state has proved to be a boon for the Patel agitators with political aspirations.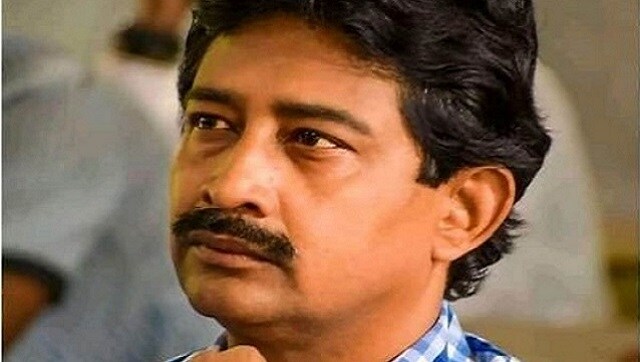 Politics
Banerjee, who unsuccessfully fought the Bengal Assembly polls on BJP ticket, described his meeting with the TMC general secretary as a 'courtesy visit'
Politics
The UP CM's visit to Delhi comes close on the heels of the BJP holding a series of review meetings in Lucknow, which had fuelled speculation of a ministerial reshuffle in the state
India
Apart from Sibal, G-23 leaders Shashi Tharoor and M Veerappa Moily have also slammed Prasada for switching to the BJP