Gujarat Assembly Election 2017 Results: List of constituencies won by BJP, Congress by small margins
Even though the BJP managed to retain Prime Minister Narendra Modi's home state of Gujarat with 99 seats, it was was closely fought battle.
Although the BJP managed to retain Prime Minister Narendra Modi's home state of Gujarat with 99 seats, it was was a close-fought battle. More so in certain constituencies where the vote margin of the winning candidate was around 2,000 or even as tiny as 170.
In seats like Dholka and Fatepura, smaller parties like NCP and BSP ate into the crucial votes which some described as snatching of near-certain victories from the Congress. The independents also scored big in some seats.
In tribal-dominated Dangs, Congress managed a slender margin of 768 over the nearest rival BJP while in Kaprada, another ST seat, the Congress sneaked victory by a mere 170 votes.
However, there were at least eight seats, where Congress candidates trailed their nearest rivals by less than 2,000 votes, including in Godhra where BJP's CK Raulji won by just 258 votes. The NOTA votes counted 3,050 in Godhra and one independent candidate got over 18,000 votes to finish third.
The BJP had its share of narrow misses as well. Apart from the Kaprada constituency, the party lost the Mansa seat by a vote of 524 votes and the Deodar seat by 972 votes.
Here's a look at the constituencies where both the major parties won by a close margin:
BJP-won constituencies with close vote margin
Constituency
BJP votes
Congres votes
Margin
Godhra
CK Raulji - 75,149
Parmar Rajendrasinh Balvantsinh - 74,891
258
Dholka
Bhupendrasinh Manibha Chudasama - 71,530
Rathod Ashvinbhai Kamsubhai - 71,203
327
Botad
Saurabh Patel - 79,623
Kalathiya Dhirajlal Madhavjibhai - 78,717
906
Vijapur
Patel Ramanbbhai Dhulabhai - 72,326
Patel Nathabhai Prabhudas - 71,162
1,164
Himatnagar
Rajendrasinh Ranjitsing Chavda - 94,340
Kamleshkumar Jayantibhai Patel - 92,628
1,712
Porbandar
Babubhai Bhimabhai Bokhiriya - 72,430
Arjunbhai Devabhai Modhvadiya - 70,575
1,855
Gariadhar
Nakrani Keshubhai Hirjibhai - 50,635
Kheni Pareshbhai Manjibhai - 48,759
1,876
Khambhat
Maheshkumar Kanaiyalal Raval - 71,459
Patel Khushmanbhai Shantilal - 69,141
2,318
Fatepura
Katara Rameshbhai Bhurabhai - 60,250
Machhar Raghubhai Ditabhai - 57,539
2,711
Dabhoi
Mehta Shaileshbhai Kanaiyalal - 77,945
Patel Siddharth Chimanbhai - 75,106
2,839
The list of constituencies where Congress won by a close margin:
Congress-won constituencies with close vote margin
Constituency
Congress votes
BJP votes
Margin
Kaprada
Chaudhari Jitubhai Harjibhai - 93,000
Raut Madhubhai Bapubhai - 92,830
170
Mansa
Patel Sureshkumar Chaturdas - 77,902
Amitbhai Harisingbhai Chaudhary - 77,378
524
Dangs
Gavit Mangalbhai Gangajibhai - 57,820
Patel Vijaybhai Rameshbhai - 57,052
768
Deodar
Bhuriya Shivabhai Amrabhai - 80,432
Chauhan Keshaji Shivaji - 79,460
972
Chhota Udaipur
Mohansinh Chotubhai Rathava - 75,141
Jashubhai Bhikubhai Rathwa - 74,048
1,093
Talaja
Kanubhai Mathurambhai Baraiya - 66,862
Chauhan Gautambhai Gopabhai - 65,083
1,779
With inputs from PTI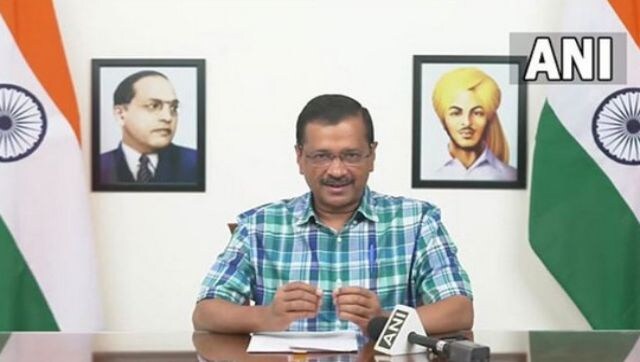 India
Delhi CM Arvind Kejriwal on Monday promised auto-rickshaw drivers in Gujarat to bring Regional Transport Office services to their doorsteps to check corruption and also to save them from harassment.
Politics
The cop can be heard telling Kejriwal that the state government sent an official communication regarding the Delhi CM's security. Kejriwal then tells the policeman that he 'cannot be arrested'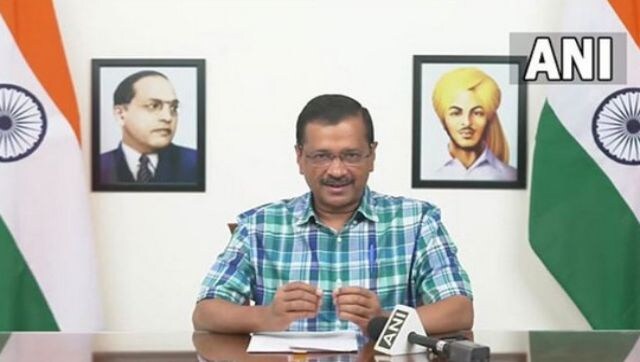 India
Kejriwal also promised to stop 'illegal businesses' of present ministers and government officers in Gujarat, investigate 'scams' of the present government and recover money collected through corrupt means so that it can be spent on the public