Gujarat Assembly Election 2017: Rahul Gandhi's 'soft Hindutva' holds little appeal for people of Dwarka
The BJP's attack on Rahul Gandhi is a thought-out strategy using which it wants to end the Congress's soft Hindutva strategy.
As I came out of the Dwarkadhish temple in Devbhoomi Dwarka, a group of pandas (priests) mistook me for a tourist and rushed towards me. However, more than my prayers, I was concerned with the politicians who attend visit the temple. During my conversation with the pandas, it seemed like they too had caught the election fever.
Arjun Thakur's family has worked for several generation in the temple. Arjun, who helps in the rituals, while talking about Rahul Gandhi and Prime Minister Narendra Modi said, "We were happy when Rahul Gandhi came here but here it is all BJP. We will vote for Modi because he helps the nation.
Another panda Uddhav Waida said something similar, "We are all happy at Rahulji's arrival. But it doesn't make a difference. He only comes during the election. Until Modi is there, people will vote for him.
I did not expect the pandas to speak in such a manner at the Dwarkadhish temple. However, the people present around the temple wore their opinions on their sleeves.
Arjun Thakur went a step further and even said that "Modi is gold but Rahul is silver".
Hari Rathore, who sells flowers, malas and prasad in front of the temple, said, "Rahul only comes here during election time. It will not make any difference."
Outside the temple, the people on the seashore said that there are 16 ghats which have all been made by Modi. They praised his work inside and outside the temple. Jagdish Bhai Kevat, who takes people on boat-rides said, "These efforts don't make any difference. Modi comes every time while Rahul has come for the first time.
Rahul's soft Hindutva strategy
Rahul reached Dwarka on 25 September. He started his tour with a prayer at the Dwarkadhish temple. There has been a lot of discussion during the election season on the issue of Rahul Gandhi's temple visits. In the last few months, Rahul Gandhi has prayed at various temples in different places in Gujarat.
Rahul Gandhi's temple visits are being seen as a soft Hindutva strategy of the Congress. In fact, the Congress feels that the BJP's image of Hindutva hurts it in Gujarat. The Muslim community is completely on Congress' side of Gujarat. Therefore these visits are an attempt to come on par with the BJP so that the BJP's attempt of polarisation are not successful.
Congress leaders get irritated when BJP accuses Rahul Gandhi of soft Hindutva. Dwarka resident Pal Bhai Ambalia who is the secretary of the Gujarat Pradesh Congress Committee (GPCC) says neither is Hindutva the not the property of of one party nor does being in the BJP make you a Hindu. Ambalia says Rahul's visit will 100 percent benefit and that the political climate has changed.
Senior journalist Chandubhai Vithalani in Dwarka says, 'The people who vote Modi will continue to do so. Everyone knows about Nehru family. Dynasty politics rules in Congress. I think this is wrong. Other people should be given chances too. According to me, Rahul Gandhi's temple visits will have no effect.'
BJP's attack on Rahul
Just a few days after Rahul's visit, Prime Minister Narendra Modi also reached Dwarka on 7 October. After praying at the Dwarkadhish temple, he laid the foundation stone of a sea bridge between the coastal area of ​​Okha and Bet Dwarka Island. The Bet Dwarka temple is a few kilometres away from the Dwarkadhish temple, where thousands of people visit to worship Lord Krishna. All the pilgrims travel to the temple by boat. After the creation of the sea bridge, it will become much easier to reach the temple.
There is a sense of satisfaction among the people about this work done by Modi in Dwarka. Still, the BJP is not happy with Rahul's temple visits.
BJP spokesman GVL Narasimha compared Rahul Gandhi to Alauddin Khilji and Aurangzeb, saying that Alauddin Khilji and Aurangzeb visited temples too. Rahul Gandhi is running on their footprints. Rao labelled Rahul's visits to the temple as mere drama. The BJP's attack on Rahul is a deliberate, thought-out strategy using which it wants to end the Congress's soft Hindutva strategy.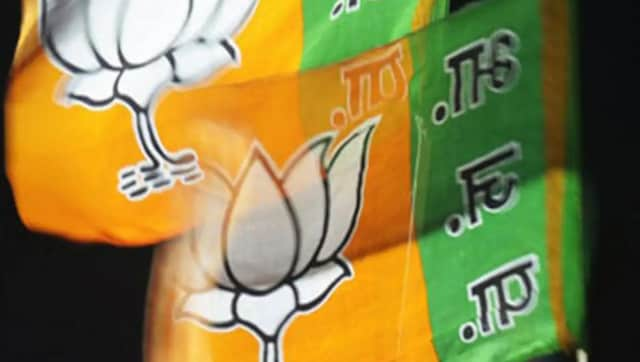 India
The development comes days after BJP MP from Alipurduar John Barla and Bishnupur MP Saumitra Khan stoked a controversy by demanding a Union Territory for north Bengal districts and a separate state comprising the Junglemahal region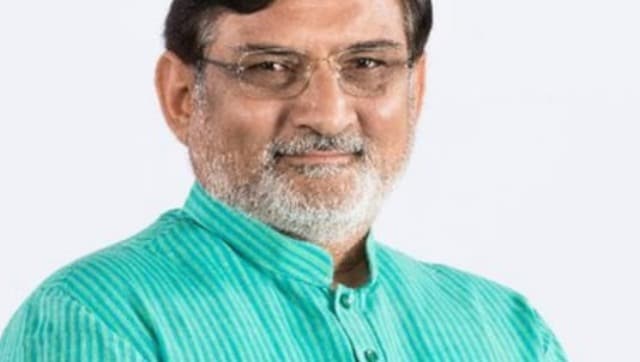 India
In the cross-currents of development and a dark agenda floats Lakshadweep's future. Its moment to choose has come
Politics
Several BJP leaders downplayed the impact of Mukul Roy's return to TMC, with Dilip Ghosh saying Roy himself wasn't sure whether the BJP 'gained anything'