Gujarat Assembly Election Results 2017: BJP leaders taunt Rahul Gandhi, say results are vote for development and Narendra Modi
BJP leaders Monday said the outcome of the Assembly polls in Gujarat and Himachal Pradesh is a vote for development and trust in Prime Minister Narendra Modi
Senior BJP leaders took potshots at Congress president Rahul Gandhi terming Congress trailing in both Himachal Pradesh and Gujarat Assembly polls on counting day as a classic case of misfortune at first steps and the newly elected Congress chief getting a zero in his opening innings.
Flashing a victory sign outside the Parliament as early trends predicted BJP win in both the state Assembly polls, Home Minister Rajnath Singh told ANI: "I won't say anything right now, he (Gandhi) has just become the president, but he has attracted misfortune right at the start."
Abhi toh kuch nahi bolunga kyunki woh haal hi mein adhyaksh bane hain lekin 'sar mundwate hi ole pade': Union Home Minister Rajnath Singh on Rahul Gandhi #ElectionResults pic.twitter.com/6q8eMW1lZD

— ANI (@ANI) December 18, 2017
Goa chief minister Manohar Parrikar said that Gandhi failed to impress in his opening innings as party president:
"In his opening innings he scored zero" says Goa CM Manohar Parrikar on #RahulGandhi #ElectionResults pic.twitter.com/CeKxX9HikR — ANI (@ANI) December 18, 2017
Uttar Pradesh chief minister Yogi Adityanath said that change in Congress leadership helped BJP.
Maine pehle hi kaha tha ki Congress ka netritve badalna BJP ke liye shubh sanket hoga: Yogi Adityanath,UP CM on #ElectionResults pic.twitter.com/kfYUdGBCms

— ANI UP (@ANINewsUP) December 18, 2017
BJP leaders Smriti Irani said that the outcome of the Assembly polls in Gujarat and Himachal Pradesh is a vote for development and trust in Prime Minister Narendra Modi. Speaking to reporters, Irani said, "He who wins is the king."
"It is a matter of happiness for us, this is the victory of development," says Union Minister #SmritiIrani, on a question about Congress giving a tough fight she said, "jo jeeta wohi sikandar. It is victory of every booth worker's hard work & the people who trusted development" — News Nation (@NewsNationTV) December 18, 2017
Echoing his party's mood, Modi flashed a victory sign after he arrived in Parliament in New Delhi.
Delhi: Prime Minister Narendra Modi arrives in the Parliament, flashes victory sign. #ElectionResults pic.twitter.com/X508VBydeW

— ANI (@ANI) December 18, 2017
Uttar Pradesh chief minister Yogi Adityanath, who was also one of BJP's star campaigners, told ANI: Party leaders like Sakshi Maharaj attributed the outcome to the prime minister's "magic".
Union minister Giriraj Singh termed the result Gandhi's first defeat as Congress president and asserted that his charisma did not work. "There is nothing to worry. We will form the government in Gujarat with a comfortable majority," Vijayvargiya had said earlier on Monday.
"This is a vote for development and trust for Narendra Modi," added Union minister Jitendra Singh.
Sakshi Maharaj said Gandhi "changes his colour like a chameleon". "That is why he was visiting temples in Gujarat. But even that failed. This is the magic of our prime minister Narendra Modi," he said.
Prakash Javadekar asserted that the BJP will form the government in both states with a big majority. "Development is the mantra of today's polity. And therefore people are with Modiji," the human resource development minister said.
"We have set a record in the history of the BJP by winning consecutive assembly polls... Anti-incumbency is not working there. The prime minister's popularity is intact. Amit Shah's strategy has worked," BJP vice-president Shyam Jaju said.
BJP general secretary Kailash Vijayvargiya seconded Jaju.
Union minister Dharmendra Pradhan lauded BJP's development politics. He tweeted:
Politics of Development finally won over politics of dividing voters based on religion, caste and sub-castes. My sincere thanks to people of Gujarat & Himachal for reposing their faith in the Idea of #NewIndia envisioned by Hon'ble PM @narendramodi Ji. — Dharmendra Pradhan (@dpradhanbjp) December 18, 2017
With inputs from PTI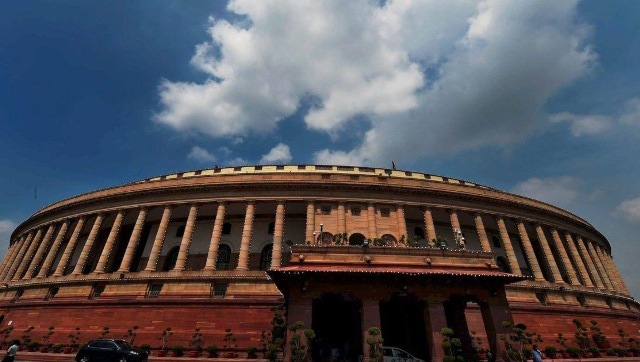 India
Parliament Monsoon Session Today Live News Updates: The Lok Sabha cleared the Airports Economic Regulatory Authority of India (Amendment) Bill, 2021 and adjourned till tomorrow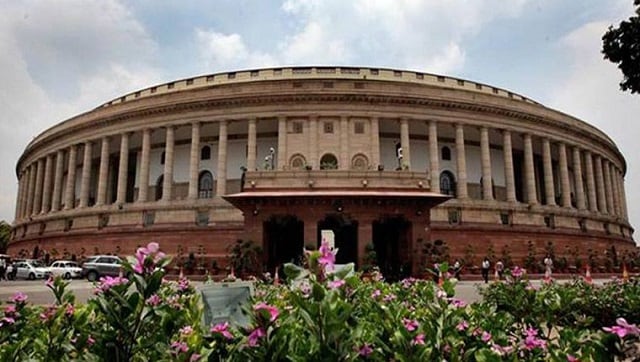 India
Amid the din, the ministers concerned responded to queries raised by the members but, the protesting members were in the Well shouting slogans in regional languages and even whistling, thereby disrupting the functioning of the House
Politics
Modi said the government is fully prepared to give the answers that the people of the country want and that he hoped that the Monsoon Session is productive and dedicated to meaningful discussion