Hardik Patel's aide Nikhil Savani quits BJP after levelling bribery charge against party, may meet Rahul Gandhi
Nikhil Savani, a Patidar leader and former aide of Hardik Patel, has quit the Bharatiya Janata Party (BJP) in poll-bound Gujarat, and said he was 'dismayed' by news of the saffron party offering money to Opposition leaders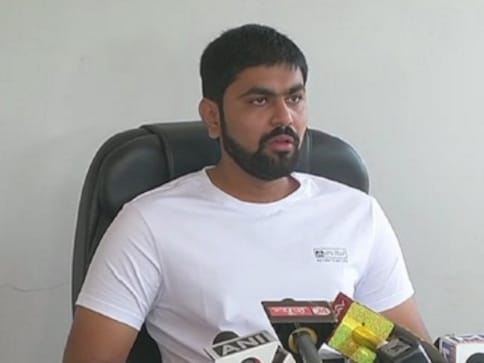 Nikhil Savani, a Patidar leader and former aide of Hardik Patel, has quit the Bharatiya Janata Party (BJP) in poll-bound Gujarat saying he was "dismayed" by news of the saffron party offering money to Opposition leaders.
Savani, along with two other Patidar leaders, had joined BJP just two days ago. He said that he is likely to return to Hardik Patel's side after quitting the party. His comments came just hours after another Patidar leader Narendra Patel had held a press conference, where he displayed wads of notes which were allegedly offered to him by BJP.
Savani said he was "pained and upset" by these claims. "I joined BJP because the government had done good things in the past. But the party is now offering money to people to join them. I am upset by these revelations," Savani said on Monday.
When quizzed about his future plans, Savani said he would return to Hardik Patel's side. "What Hardik is doing is correct. I also congratulate Narendra for not being swayed by the money on offer. He comes from a poor family, but he didn't choose Rs 1 crore," Savani said.
He has also requested a meeting with Congress vice-president Rahul Gandhi, he said.
"I will join whichever party does things for the people, be it Congress or BJP. I haven't met Rahul Gandhi yet. But if he can make time for me, I will meet him," he said.
Hardik had stopped short of formally declaring his support for Congress, but said he will work on "eliminating BJP" in Gujarat.
"I am not working for the victory of Congress, but am committed to the legitimate rights of my community," Patel had said earlier this month. "If Congress wins, it will be a vote against dictatorship."
In a late night press conference on Sunday, Narendra said Patidar leader Varun Patel, who joined the BJP on Saturday evening, took him to meet Gujarat BJP president Jitubhai Vaghani and other leaders on Sunday.
"Varun took me around in Gandhinagar and then took me to Shree Kamalam office of the BJP and introduced me to Jitubhai Vaghani and some ministers. He then took me to a room and handed over a bag of Rs 10 lakh cash as token and promised to pay me Rs 90 lakh tomorrow after a party function which I was required to attend," Patel said.
With inputs from agencies
Politics
Indira Gandhi imposed Emergency in India on the night of 25-26 June, after she lost a case in Allahabad High Court which declared her election null and void and disqualified her from contesting for six years
India
The prime minister, who is in Germany on a two-day visit from Sunday for the summit of the G7, met Ramaphosa on the sidelines of it at Schloss Elmau
Politics
K Chandrashekar Rao will receive Opposition's presidential candidate Yashwant Sinha at the Begumpet Airport just a couple of hours before PM Modi lands at the same airport