Gujarat Assembly Election 2017: Kin of Patidars who died during quota stir declare support for Congress
At a mega rally in Ahmedabad on 25 August, 2015, lakhs of people belonging to the Patidar community demanded reservation under the Other Backward Classes (OBC) category.
At a mega rally in Ahmedabad on 25 August, 2015, lakhs of people belonging to the Patidar community demanded reservation under the Other Backward Classes (OBC) category. In the violence that followed, Prabha Patel's son Shwetank Patel was one of the people who got killed.
Remembering that day, Prabha still trembles. Those dark memories only remind her of the pain of losing her son. Another problem for her is that she only has her husband Naresh Patel to support her but his condition is such that he has to take her help even to walk. Instead of helping a mother who has lost her son, he himself seems quite helpless.
Naresh has been suffering from paralysis from last four years and is unable to speak. However, the tears rolling down his face speaks volumes about his emotions.
Prabha said, "my son, who was a computer designer, was in our society only on 25 August, 2015. However, the police came here and started the lathicharge. Shwetank got seriously injured during the lathicharge. We weren't even allowed to meet him that day. We were taken to the hospital the next day and informed that my son is no more."
She said that her son died of brain haemorrhage. The police action took our son away from us, she added.
In this election season, her disappointment with the area's MLA Vallabhbhai Kakadiya is evident. She said that the BJP MLA provided no help to the family and they will vote for the Congress in this election. Prabha, however, does not trust any party now.
A few protesters also died in some other areas of Gujarat's Ahmedabad on that day.
Nimish Patel from Ghatlodiya area was returning from his electronics shop that day. However, that day proved to be his last. His family refrains from talking about the incident but complains about the apathy of the government.
His family has still not forgotten the pain. Nimish's elder daughter works at the CIMS Hospital in Ahmedabad and his younger daughter is still in college. Vaidehi said, "everyone is selfish. Everyone is thinking about their own interests. We were initially given Rs four lakh by the government but now that the elections are near, we have been given a compensation of Rs 20 lakh." She added that her family does not trust anyone now.
Her complaint is that her family was promised a government job after the incident but, nothing has happened till now.
A similar incident happened at the Kailashdham society of Ahmedabad's Betwa. Two people of a family, Girish Patel and his son Siddharth, were killed in police firing at the Mahadevnagar intersection. Despite their family refusing to say anything, the other Patels of this area expressed their anger over the incident.
Nachiket Mukhi Patel, who lives in the Kailashdham society, said, "there is resentment in the entire area after this incident. This resentment might reflect in the votes for this Assembly election. He is trying to muster support for the agitation under the banner of PAAS through social media. Mukhi said they have several WhatsApp groups and they can spread their message in the entire state within an hour.
Through these groups, they are spreading their message to the people associated with the agitation. Patidar leader Hardik Patel is trying to keep the cause alive by raining the issue in all his rallies. Prior to his rallies, a documentary on the pain of affected families is shown.
During the election season, these families feel that while everyone is busy playing politics in their name, there is no one to even wipe their tears and console them.
Click here for detailed coverage of Gujarat Assembly Election 2017
India
This is the third time that the dam has reached its full reservoir level after 2019 and 2020, an official release said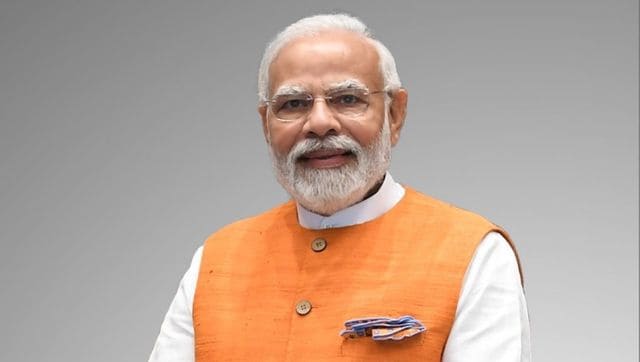 India
On a two-day visit to his home state Gujarat beginning 29 September, PM Modi will lay the foundation stone of various infrastructural projects worth around Rs 29,000 crores in events spanning Surat, Bhavnagar, Ahmedabad and Ambaji
India
According to eye witnesses, construction work was going on in the building on Wednesday morning when a lift from the seventh floor suddenly collapsed. The condition of two laborers is said to be critical. The injured are being treated at Sola Civil Hospital.