Gujarat Assembly Election 2017: Despite some anger, BJP to fare well in polls, says Ram Madhav
Ram Madhav expressed confidence that his party will perform better than the last Assembly polls in Gujarat as people have supported demonetisation, GST.
New Delhi: BJP national general secretary Ram Madhav on Friday expressed confidence that his party will perform better than the last Assembly polls in Gujarat as people have supported demonetisation and implementation of the GST "despite some anger".
He called the two measures taken by the Union government "transformational" and said, "no transformation is painless". Madhav said the party was aware that people had to face difficulties due to the sudden demonetisation of high-value currency in November last year and the implementation of the Goods and Services Tax (GST) in July this year.
But there was a need for such steps to "correct the basic economics" of the country, he stressed.
"We will win by a better margin than the last time (in Gujarat Assembly elections). Some journalists have told me that despite some anger among the people, they (the people) will support the BJP... Half of that anger is that of journalists. Nobody in your family gets angry with you? They get angry because there is a sense of belongingness," he said.
Addressing a gathering on 'Vision India-New India' organised by the National Democratic Teachers' Front (NDTF) at the Delhi University, Madhav said the Narendra Modi government has support at the grassroots level because people understand that the Union government was "doing good for the country".
Without naming anyone, he said "some intellectuals in Delhi" were scared of the support for the BJP, adding that a new word has been reserved for the intellectuals -'demo-phobia' - "a phobia where these intellectuals are scared of people".
He also urged people to "become a stakeholder" in India's development and participate in government programmes such as the Clean India Mission.
He said Mahatma Gandhi used to say that India has got the political freedom but still needed to get economic and social freedom.
"Goray log to gaye, hamaare gore aa gaye (The English left, our own English men came). I am not talking in racial terms. Please don't mistake me because somebody will show in pieces that I have given a racial statement," he said, claiming that Jawaharlal Nehru, in an interview to a European journalist in 1956, said: "'I am the last British to rule over India.'"
"England ke angrej chale gaye (British left)... That was political freedom but did we really get freedom in the social context?" he asked.
Gandhi had dreamt of a movement in India to get economic and social freedom for people, Madhav said, adding the BJP government at the Centre has resolved to achieve a new India - free of poverty, corruption - by 2022 when India completes 75 years of Independence.
Hitting at those criticising Aadhaar over privacy concerns, he said there was no threat to privacy due to Aadhaar card.
"It is not even one-tenth of the privacy (threat) that you face on your Gmail account," he claimed.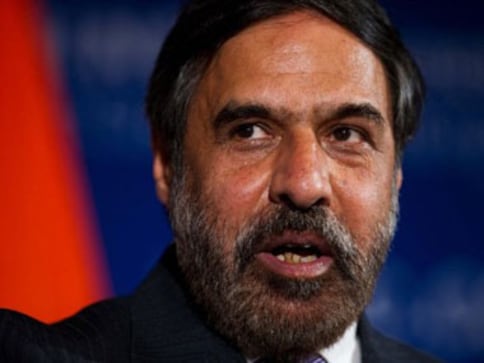 Politics
Attacking the Centre for convening the winter session of Parliament after polling is held in Gujarat, the Congress on Saturday accused Prime Minister Narendra Modi and his government of running away from scrutiny by lawmakers on several issues.
Photos
Congress vice-president Rahul Gandhi is on a two-day visit to Gujarat to address election rallies, his fifth visit to the state after Assembly polls were announced
Politics
AIMIM chief Asaduddin Owaisi on Saturday alleged that the Congress and BJP were indulging in "sectarian" politics in poll-bound Gujarat by "ignoring" the interests of Muslims.