Gujarat Assembly Election 2017: Despite prohibition, illicit liquor business thrives in dry state
The liquor industry in Gujarat is working discreetly.
Can you find liquor in Gujarat?
Everyone in the state will answer this question in the affirmative. However, they will be reluctant to tell you where exactly it can be found in the state. They will try and gauge your personality first. Once they think you can be trusted, they will gradually start talking.
Some locals agreed to talk about the liquor situation on the condition that their names are not revealed. Shyam Rajput (name changed) from Ahmedabad said, "Liquor is banned in Gujarat for the sake of saying. But, you can find it everywhere provided you know a way of buying it."
He also said that the figures of alcohol sale in the state are not official. "If they are made official, Gujarat will be counted among the states with maximum consumption of liquor."
Liquor business runs discreetly
The liquor industry in Gujarat is working discreetly. It works in a way similar to actor Anil Kapoor in the famous bollywood movie 'Mr India'. The liquor industry is running in the state but is not visible on ground.
Shyam even offered to direct me to a place where liquor is available abundantly. He also said that regular customers can even get alcohol delivered to their homes. He directed me to Chharanagar, which is one of the most notorious streets of Gujarat.
As soon as you enter Chharanagar, you will feel a part of the movie 'Raees'. There are houses on either side of the narrow street. The space is so narrow that only a two-wheeler can pass through.
I met Shyam's friend Bhawari Desai, who agreed to accompany me. However, she said that it was important to show that we are tourists and just want to party.
We met a woman and told her that we need some alcohol for a party. She demanded Rs 400 for one bottle of beer. While she claimed to get it from a nearby house, it was very clear to us that she had brought the bottle from her house only.
Desai said that the people here have become a little more cautious because of the election season. On regular days, people in Chharanagar can be seen sitting outside sipping alcohol, she added. We saw another man who was carrying a blue bottle in a plastic bag. It seemed like oil at first glance. However, Desai said that he was carrying country liquor.
Every sort of alcohol is available in this area. In Chharanagar, more women than men are involved in the liquor business. About 100 metres from Chharanagar is the Naroda Patiya police station but they never dare come here. Desai said, "the police sometimes comes here but they are beaten and sent away." The police, when contacted, refused to comment and only said that that is not the situation.
Click here for detailed coverage of Gujarat Assembly Election 2017
Find latest and upcoming tech gadgets online on Tech2 Gadgets. Get technology news, gadgets reviews & ratings. Popular gadgets including laptop, tablet and mobile specifications, features, prices, comparison.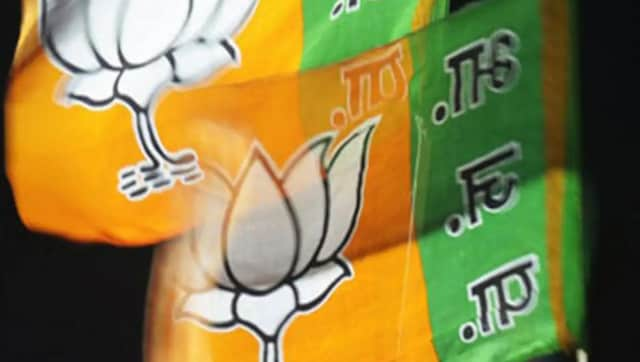 Politics
AK Sharma, a 1988 batch officer from Mau district in Uttar Pradesh, is considered close to Prime Minister Narendra Modi and had worked with him in Gujarat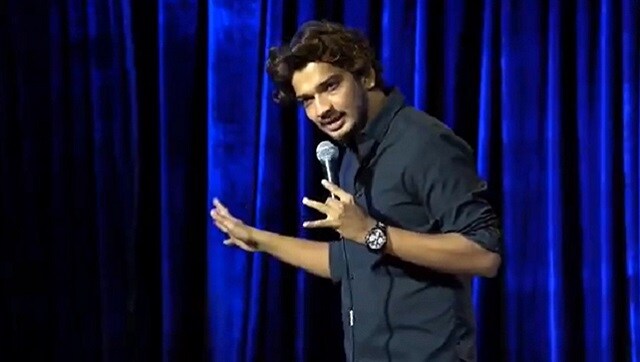 India
Eklavya Singh Gaur (36), son of local BJP MLA Malini Laxman Singh Gaur, filed the complaint against the accused. The remarks were made at a comedy show in Indore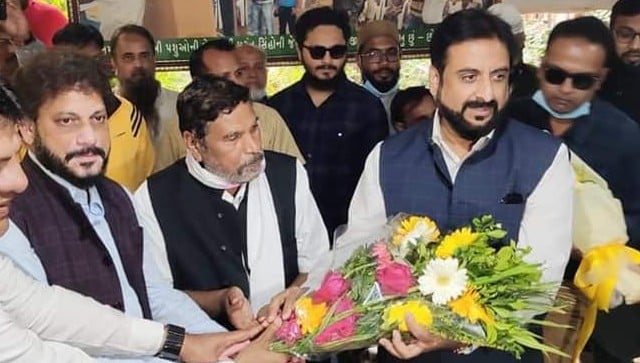 Politics
AIMIM's Aurangabad MP Imtiaz Jaleel said the alliance will emerge a strong challenger for the BJP and the Congress and will make an impact on the upcoming polls