Gujarat Assembly Election 2017: Congress hints at forging pre-poll alliances, may go with Samajwadi Party, NCP
Congress has hinted that it would strike up pre-poll alliances for the Gujarat assembly elections
New Delhi: Hinting that it could strike up pre-poll alliances for the Gujarat assembly elections, the Congress on Wednesday said the delay in announcing the state's election dates was because an already "rattled" BJP had put pressure on the Election Commission so that they could announce more projects.
It also mocked Prime Minister Narendra Modi for his remark that "he is Vikas" (development).
"PM comes to Gujarat quite often these days. Earlier, he used to come once in four months..now he came for five times in the past 35 days.
"He (Modi) recently said 'I am Vikas. I am Gujarat'.... why did he say so? He has reached to that position with the support of social media. However, it is viral on same social media that 'Vikas has gone mad'," said Congress General Secretary in-charge of Gujarat Ashok Gehlot.
"The PM should have listed the number of developmental projects, instead he said 'he himself is Vikas'. We didn't say this. He said it on his own.
"Well, he is not Gujarat..he is the PM of the country," he added.
Gehlot also claimed that Congress vice-president Rahul Gandhi's visits to Gujarat have left the BJP leaders shaken. He said Gandhi will be visiting Gujarat again between 1-3 November .
About pre-poll alliances in the state, Gujarat PCC chief Bharatsinh Solanki said: "Rebel JD-U leader Chotubahi Vasava, who helped us during Rajya Sabha polls, will be with us. NCP has also suggested that they want come with us. They ditched us during Rajya Sabha polls. So, our High Command will take a decision on this. Samajwadi Party is also willing to work with us."
"Three young leaders Hardik Patel, Jignesh Mewani and Alpesh Thakor have already ensured their support for us. Everyone is coming together. Thakor has already joined our party," he added.
Noting that the election dates should have been announced along with Himachal, Solanki alleged that there were "delayed under the pressure from BJP government", which he said was "already rattled and scared".
"EC gave excuses of flood relief, but it did not reach many places. PM has come to Gujarat so many times in the past few months and has announced projects and conducted events," he added.
Gehlot said: "During Rajya Sabha elections, EC's credibility went up for being neutral. Now, again it has been hit under PMO's pressure."
He also condemned the non-bailable warrant against Hardik Patel, asking if the Patidar leader was "an absconder or a criminal".
Asked about Gandhi meeting Patel, Gehlot said: "Did you see him meet Gandhi.. He (Patel) came to meet me. I met him. What is there to hide? BJP is spreading rumours and circulating videos."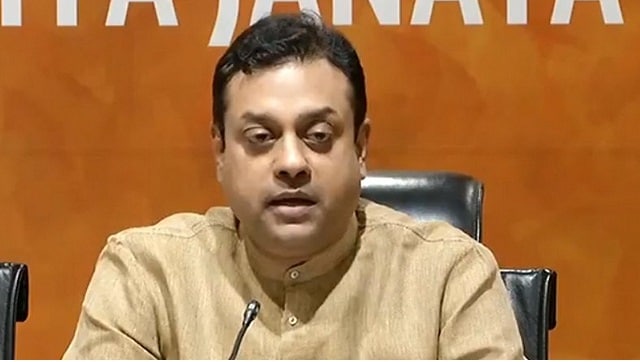 India
BJP national spokesperson Sambit Patra, in a press conference, alleged that the Congress sacrificed not only the Kashmiri Pandits but also the development of the region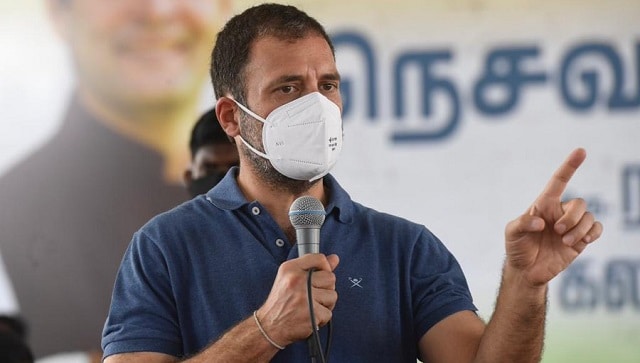 India
The former Congress chief also urged the government to let the students "have a fair chance" in the exams.
Politics
Addressing the foundation day of the All India Mahila Congress, Gandhi said that the ideology of the Congress was completely opposite of the BJP-RSS and only one of the two ideologies can rule the country.