Gujarat Assembly Election 2017: Congress' chaiwallah tweet shows it has not broken habit of scoring self goals
After Congress chaiwallah tweet, it seems that this time too it has not broken its habit of scoring self goals.
While travelling to Dwarka from Rajkot, I sat down to drink tea at a tea shop in Phalla village of Jamnagar. Harpal Singh, the tea-seller on the Jamnagar Highway, started speaking, "Modi is a devotee, he is a patriot, and when Congress insults him, we fell angry and hurt."
This anger of a tea-seller in Gujarat is coming out as a reply to a tweet from the Congress about Prime Minister Narendra Modi. The controversial tweet by the Youth Congress — which was later removed — made fun of Prime Minister Narendra Modi by calling him a tea-seller. However the tweet ended up making a big difference in the politics of Gujarat.
But this feeling was not only limited to tea-sellers. Other people who came to drink tea were also convinced that such kind of language was not appropriate. Congress will certainly suffer losses because of this.
Narayan Bhai Jatiya, who came to drink tea, said, "Regardless of candidate, we will vote for BJP. But for what the Congress has said, the answer will be given by the public." A similar reaction was seen in Jamnagar town and further in Dwarka. Bhikaji Bhai of Ahir Samaaj said in Dwarka that personal attacks can harm the Congress.
Something similar is the case in Ahmedabad and other areas. The common people of Gujarat, along with tea-sellers, expressed their anger over the tweet.
BJP not in the mood to let the matter lie
BJP and Congress are face-to-face in the Gujarat elections. Rahul Gandhi, who will become the Congress president at the time of elections, had already told his party workers that there should be no personal attacks on Prime Minister Modi. But, his preaching has not had any effect. The Congress made a mistake, and the BJP was sitting ready to pounce on it.
The BJP, which has been in power for 22 years, is facing a challenge in this election. In such a situation BJP, according to its game plan, is already preparing for the possibility that the Congress will make a mistake and that mistake will be the game-changer.
Congress did not learn from past mistakes
BJP's strategists still remember a statement made by Congress leader Mani Shankar Aiyar before the 2014 Lok Sabha elections, where he had asked Modi to put up a tea stall during the Congress convention. BJP pounced on it and brandished it as an example of the Congress's anti-poor attitude. Consequently, the Congress kept giving giving clarifications but there was no one to hear them.
Even when Congress president Sonia Gandhi gave the statement about "maut ka saudagar" (merchant of death) at the time of the 2007 Gujarat assembly elections, the BJP grabbed hold of it. Modi linked this statement directly to the identity of Gujarat and the Congress was left embarrassed.
As soon as the controversial tweet came out, important leaders of the BJP including Gujarat chief minister Vijay Rupani attacked it. BJP claims that insulting the Prime Minister is the same as insulting the poor. By once again linking the matter to Gujarati identity, the BJP forced the Congress to play on its terms.
This is reflected in Surat where Delhi BJP spokesperson Tejender Bagga started distributing tea outside the Congress office in the city. This is a unique protest by the BJP. It does not want this issue to die down at any cost. It feels that this is the issue it had been waiting for all this while.
The Congress is full damage control mode. However, it insists that this issue will not make any difference. Gujarat Congress secretary Pal Bhai said during conversation that, "the cartoon will not make any difference. As long as Narendra Modi was here, the BJP was strong. But, now BJP is divided. Many MPs are angry after the ticket distribution, while Vijay Rupani, Anandiben Patel and Nitin Patel have formed separate factions.
However, it seems that the Congress is making a mistake here. Congress does not feel the pulse of Gujarat elections where the atmosphere can be changed in its favour. When Prime Minister Narendra Modi, who proudly calls himself a chaiwallah, attacks the Congress in election rallies, it will be difficult for the opposition party to answer. It seems that this time too the Congress has not broken its habit of scoring self goals.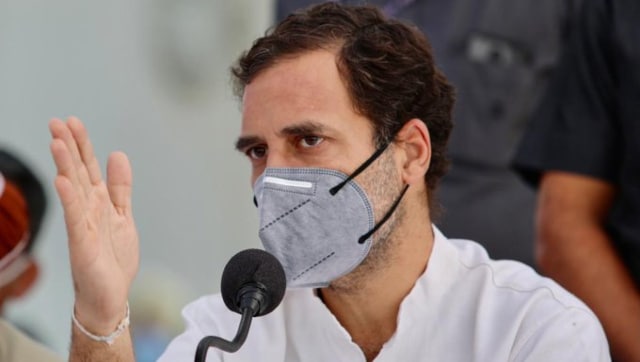 India
The Congress leader had asserted that any phone that he uses are tapped, adding that a Supreme Court-monitored probe should be ordered in the matter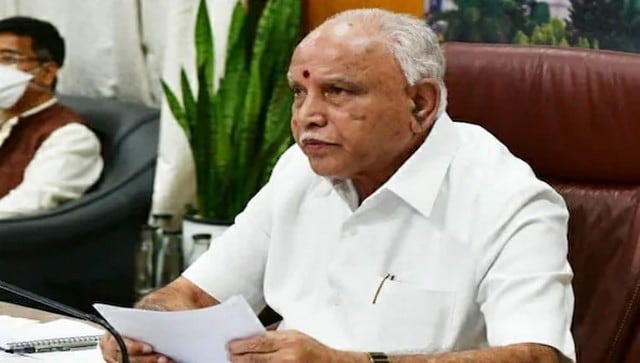 Politics
The 78-year-old Yediyurappa belongs to the older generation of politicians who started their service to the public as a teenager (in his case with the Rashtriya Swayamsevak Sangh) and did not hail from either a political or an affluent family
Politics
Banerjee's visit during the ongoing Parliament's Monsoon Session assumes increased significance with the Opposition cornering the Centre on price rise, increasing cost of fuel and COVID-19 pandemic