Gujarat 2017: Will PM Modi's SAUNI in parched Saurashtra end BJP's dry spell in popularity?
The political significance of the event could be assessed from the fact that whole of Gujarat government and the state BJP was present on the occasion.
In the last 27 months, since the time Narendra Modi became Prime Minister and moved to Delhi, Tuesday's was his third visit to Gujarat and first when he attended a public function and addressed a rally. It was an occasion, which the people of Saurashtra region in Gujarat had waited for long — fulfillment of an ambitious promise that he had made in September 2012 as chief minister to bring excess Narmada water from Sardar Sarovar dam by laying a long web of pipeline to solve water woes of this parched region.
This was indeed a momentous occasion, both for Modi and the agricultural community who would benefit from it.
But precisely for these reasons — conceive grand ideas and execute them — why Modi was able to sell his Gujarat development model to the people of the country and become the Prime Minister thereafter.
Gujarat needed a reassurance from Modi that he was still there for the state. The event gains additional importance because of the fact it was coincidentally held in the region where Patel community is dominant. The Prime Minister addressed the rally in his mother tongue Gujarati that could be taken as a clear indication that the poll bugle for the impending state Assembly election has been effectively sounded early. The state votes for a new government towards the end of the current year.
It would be interesting to compare and contrast Tuesday's (30 August, 2016) public speech of Modi with his first speech delivered in Gujarat after he moved to Delhi and with the speech that he gave on 20 December, 2012 in Ahmedabad after winning the Gujarat elections for the third consecutive time.
On 20 December, 2012, which was a hugely significant occasion for Modi, he began his victory or thanks giving speech in chaste Hindi and not in Gujarati. There was no mistaking the fact that he was speaking for a national audience, though he didn't say in as many words but it was more than apparent that he now had national ambitions.
"The results show that if the voters see good governance and development, they vote for the government... I would like to convey this message to the whole country through Gujarat's voters that the country should have good governance and development. The national leaders should understand that and not indulge in divide and rule politics," Modi had said.
It was at this rally, held in front of the old BJP office at Khanpur, Ahmedabad, where for the first time "Modi, Modi" chant was heard. It began suddenly in a low pitch, only to grow louder as the speech progressed.
Subsequently this chant or sloganeering became the trademark activity at all Modi rallies, India or abroad.
But on Tuesday when Modi landed in Gujarat as Prime Minister, he spoke in Gujarati. Perhaps he no longer needed to address the national audience from his native state. On Tuesday, he was focussed on Gujarat and more so or the the electorate in the state. Since the time he left Gujarat and handed over reigns, first to Anandiben Patel and then to Vijay Rupani, the BJP fortunes have slipped. Modi can't afford BJP to have rough prospects in next elections. He thus had to take measures to contain the damage and salvage the situation.
Changing the chief minister, Anandiben Patel succeeded by Vijay Rupani was the first significant measure and his visit to Jamnagar to give some good news to the people affecting their daily life was another. His physical presence, speech in Gujarati and detailing of his own work as Prime Minister was to make people feel that he may have moved but he still was one among them.
About four years ago he had announced Saurashtra Narmada Avtaran Irrigation Yojna (SAUNI). The first phase of which became operational on Tuesday will ultimately (by 2019) fill 115 dams built in the drought prone 11 districts of Saurashtra region with excess water from the Sardar Sarovar dam. During monsoon, on an average around three MAFt (million acre feet) water overflows from Sardar Sarovar dam and flows into sea.
The government plans to transfer one MAFt of excess water to dams of Saurashtra, using existing canal networks and then laying a web of pipelines to fill dams that are located in the range of 300 to 500 kms from Sardar Sarovar dam.
The political significance of the event could be assessed from the fact that whole of Gujarat government and the state BJP was present on the occasion.
Both Anandiben Patel and Deputy Chief Minister Nitin Patel got due prominence on the dais and opportunity to speak at length in presence of the Prime Minister. After all, this is a Patidar stronghold region. Chief Minister Rupani is also from the region but has no political constituency of his own.
For now Modi has played his card well and would hope Gujarat would not let him down when the time comes.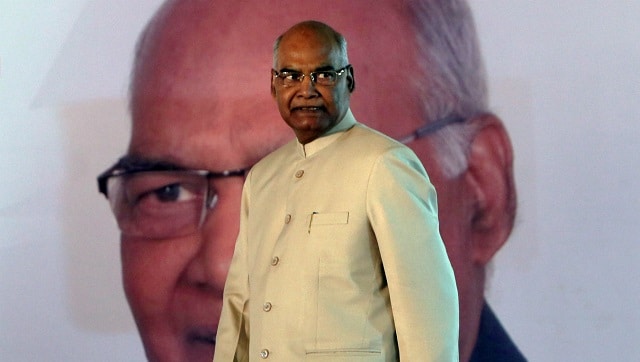 India
The president is also slated to visit Morari Bapu's Ashram and interact with Gujarat High Court judges
India
The Nat community in the state claims that the move is paying off and is acting as a deterrent as more and more of its members are getting dissuaded from consuming liquor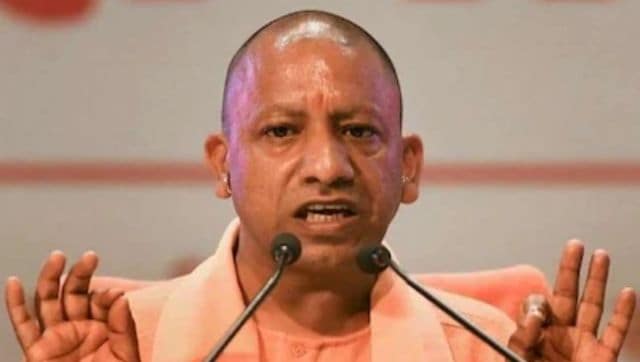 Politics
A 'panna pramukh' or person in-charge of a page of voters' list is the first point of contact for most voters in the BJP's election management machinery