GST rates fixed: A few concerns remain but big political, economic win for Narendra Modi
Any doubts whether 1 July rollout of GST is possible has been put to rest. With the major challenge of rate fitment done, the biggest tax reform is set to meet the deadline
So any lingering doubts about whether or not the goods and services tax (GST) regime will kick in on July 1 have now been set at rest. The fixation of rates for individual goods and services – that was expected to be a tension-fraught exercise – has been done. A few niggling issues remain – the rate on a few goods are still to be decided, residuary rules need to be finalised and the state of preparedness of the GST Network (GSTN) has to be reviewed. But these will not derail things at this stage. This is clearly a big economic and political success for the Narendra Modi government as starts on its fourth year in office.
There was a reason the Modi government was very keen on getting GST through at least a year earlier (and why the opposition was trying to delay it as much as it could reasonably have). The shift to GST invariably sees a spike in inflation in the initial year or two and having this happen a couple of years short of the next general election was a political concern.
Fortunately, the rate structure decided by the GST Council is perceived to be, by and large, anti-inflationary in nature. Most of the goods of widespread consumption are in the exempted category, and even those that are not are largely in the same tax bracket they were earlier. According to a Crisil report, Grand implementation, Structural impact, Taxation uniformity, the effective tax saving, especially for consumer non-durables, will vary across states, given the variation in VAT on these goods. For goods with a higher incidence of central sales tax under the current regime, the saving under the new tax will be to the tune of 2 per cent, the report says. As Firstpost reported yesterday industry and tax experts feel the rates on goods will boost consumption and give a fillip to the economy.
The picture is not so clear in the case of services. Currently all services are taxed at a uniform rate of 12 per cent, but under GST, they too will be categorised under the four slabs of 5-12-18-28 per cent (apart from the exempted list in which education and healthcare fall). So while some services, notably transport related (since set-offs are not possible with petroleum products being outside GST), will be taxed at 5 per cent and most at 12 per cent, some commonly used services like telecommunications and financial services will be taxed at 18 per cent. Cinema will be taxed at 28 per cent. Flying to be cheaper than making a phone call or watching a movie?
At his press conference in Srinagar at the end of the GST Council meeting, finance minister Arun Jaitley, sought to pooh-pooh apprehensions about a likely services inflation. Services that were taxed at a lower rate earlier, he pointed out, could not set off taxes paid on goods that went into a service and so the final bill to the consumer saw a cascading of taxes. With set-offs now becoming possible, the effective rate will be lower.
He cited the example of works contracts which are currently taxed at 6 per cent but without input credit. So the tax on inputs (28 per cent on average) was added to this, making the effective rate over 30 per cent. Under GST, however, the works contracts will be taxed at 12 per cent but with input credits. This, in effect, lowers the tax incidence on the consumer.
Now that is something that remains to be seen, especially in terms of the tax burden on the final consumer who will not be setting off input taxes. Will the cost of telecommunication service, for example, come down because Airtel, Vodafone or Reliance Jio will now be able to set off the tax they pay on mobile towers? Will the bill in air-conditioned restaurants be lower because they will be now getting input tax credit on the furniture they bought or the air-conditioning unit? Similar questions will arise in the case of goods.
The international experience of inflation in the wake of the introduction of GST has been mixed. According to the Reserve Bank of India's report on state finances, there was no major impact in the United Kingdom but there was in Canada. Singapore saw a spike but Malaysia did not thanks to government action. Australia and New Zealand saw one-off increases that lasted just about a year.
Whenever this question has been posed to the finance ministry, the standard response has always been to point to the anti-profiteering clause. This clause is meant to ensure that any reduction in cost either because of a lower tax rate or the ability to claim input tax credit is passed on to the consumer. This may be sweet music to consumers' ears but whether it will work in practice and whether it heralds the return of inspector raj remains to be seen.
It's also not clear if GST will improve the billing culture and, as a result, hit the black economy. Right now, with various agents in the transaction chain not being able to set off taxes paid on inputs and stocks, there is a natural tendency to transact in cash and without bills. That should change, since input tax credit will be available only against a bill. This may not, however, happen in the case of a final consumer who will not be setting off the GST paid on, say, a refrigerator or mobile connection bill or a doctor's bill.
How will the new rate structure impact the finances of central and state governments? The RBI report on state finances feels the impact will be negligible, since the rate structure is designed to be revenue neutral. In the medium to long term, it says, GST is likely to increase the tax buoyancy of central and state governments by 0.6 per cent. The finances of state governments will, anyway, not be affected hugely since there is a compensation mechanism in place for them. That is not the case with the central government and it may need to up its non tax revenue sources if there is a shortfall on account of GST.
Another imponderable is the readiness of industry, especially the small and medium enterprises, to adopt GST. There are concerns on this score and some short term disruptions are likely.
And yet there is no denying that India is now all set to usher in one of the biggest tax reforms in its history.
Find latest and upcoming tech gadgets online on Tech2 Gadgets. Get technology news, gadgets reviews & ratings. Popular gadgets including laptop, tablet and mobile specifications, features, prices, comparison.
World
Donald Trump's flight into the ozone of crazy was as inevitable as the country's descent into anarchy — and almost certainly intertwined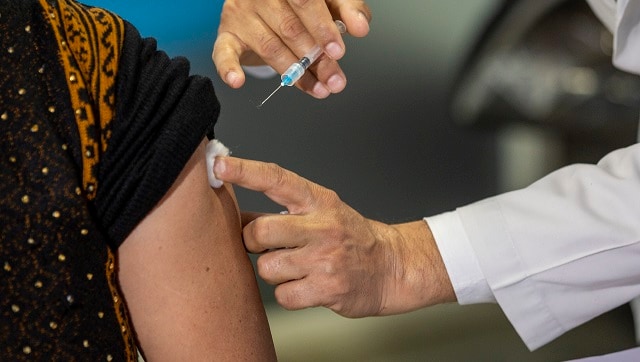 India
Today, while India has the second highest number of cases after the US and third highest deaths after the US and Brazil, it has one of the lowest per capita cases and deaths
World
Pakistan has its own system of indefinite detention and house arrest, where terrorists are kept far from the prying eyes of courts and the media