GST Bill: How Arun Jaitley 2.0 forged a consensus and scripted history
The last few months has seen a fundamental shift in Jaitley's strategy after the Congress managed to successfully frustrate him in his initial efforts. From a combative approach, the finance minister has chosen a path of conciliation.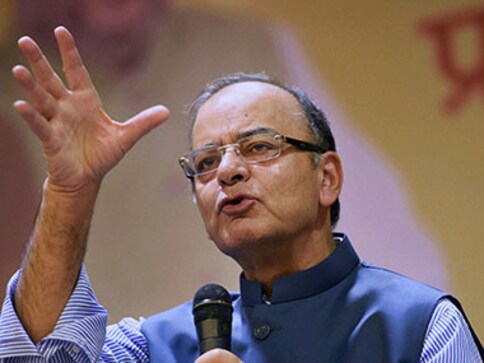 In his jail days during Emergency, his senior leader in Bhartiya Jana Sangh KR Malkani used to call Arun Jaitley a "glutton and gourmet". Jaitley's fondness for good food was matched by his good appetite. But in his role as finance minister, Jaitley also emerged as pugnacious leader raring to fight with the rivals. Indeed, he was grappling with a quite cumbersome legacy.
When the NDA was voted to power in 2014, India had just about dodged an economic crisis bullet. But challenges remained. The fiscal deficit had ballooned to unmanageable proportions — a legacy of UPA's reckless public spending which was convinced that sops, not real jobs, win elections. It paid scant heed to Vijay Kelkar-headed Thirteenth Finance Commission guidelines and shortly before bowing out of power, shifted the fiscal goalposts to bring an artificial respectability to numbers.
As the Union finance minister, Jaitley had an immediate task to develop a roadmap for fiscal consolidation and diligently sticking to it to improve fiscal health. But he was beset with a gaping current account deficit, inflation that ran into double digits and weak macro fundamentals.
Two years into his job, India is now a far more stable economy. Thanks in part to the FM's fiscal discipline and globally benign oil prices, the fiscal deficit is low. The current account deficit gap has lessened, inflation is largely under control and the roadmap is based more on realistic assumptions of revenue and expenditure rather than bloated estimates. And all this despite consecutive weak monsoons and drought-like situation in several states.
More importantly, together with Prime Minister Narendra Modi, Jaitley has been able to lay down a new institutional framework that reduces India's congenital bias towards inflation and fiscal indiscipline. In signing a formal monetary policy agreement with RBI, appointing a committee to design a new fiscal law and appointing an Expenditure Reforms Commission to take a hard look at what the government spends on, Modi-Jaitley duo has constituted a shift from discretionary to more rule-based macroeconomic policy.
These are no mean achievements. These are tools needed for sustainable growth.
But suave, affable, articulate lawyer that he is, and as a man deeply aware of his place in history, Jaitley would know that he must do more.
His renewed effort to forge an urgent consensus on the pending Goods and Services Tax Bill, which was finally tabled in the Rajya Sabha on Wednesday afternoon and was taken up for a debate, is borne out of a deep desire to leave an everlasting legacy. And what better way to do so than be remembered as the shepherd for GST Bill, India's biggest-ever tax reform.
The last few months have seen a fundamental shift in Jaitley's strategy after the Congress managed to successfully frustrate him in his initial efforts. From a combative approach, the finance minister has chosen a path of conciliation. He came down quite a few steps from the moral high ground over GST and sought to engage with senior Congress leaders and didn't shy away from even massaging their bruised ego.
In July last year, when Congress gave a dissenting note along with AIADMK and the Left, the finance minister felt aggrieved enough to comment: "It is hardly a dissent note on the bill, it is a dissent against the Congress party's own proposals which were originally given. Congress MPs are giving a dissent against the suggestions made by their own chief ministers," he said. If Congress opposes this bill, "then the country will oppose Congress. Every citizen and trader in the country will oppose Congress," he had said.
Last August, when Jaitley had moved the bill for consideration in Rajya Sabha, Congress members has rushed into the well, shouting slogans and tying up the bill's passage to the demand of Sushma Swaraj's resignation over Lalit Modi controversy.
An enraged Jaitley had then said: "The real purpose is that they want to stall the growth of the country and that is why session after session, they are using one pretext or the other to stall it. That is why they are using the pretext of external affairs minister.
"The Congress party does not want the economy to grow. They must candidly say so... They don't need any pretext."
Thwarted again in last year's Winter Session by a resolute Congress which had made obduracy over GST its pivot of political relevance, Jaitley wrote on Facebook: "The last session of the Parliament did not function. The current session of the Parliament is also threatened with a washout. The reasons for the washout of the current session keep changing by the hour." With GST stalled, Jaitley invoked Jawaharlal Nehru: "Those who claim the legacy of Pandit ji must ask themselves the question, what kind of history are they making."
That confrontationalist approach eventually gave way to a decidedly placatory tone as Jaitley, a few hours before the Bill was tabled, told Economic Times that "Congress was never against the idea of GST," a remark that drew grudging praise from former FM P Chidambaram during the GST debate.
"Congress was always in favour of the idea of the GST," he said during the interview. "Even though the idea was first mooted in 2003, it was announced in the budget for the first time in 2006-07. Therefore they were committed to the idea of implementation… Between the viewpoints of the principal opposition party and the states, there was a divergence. So we continued the dialogue. In all fairness, everyone from the state governments to the political parties saw reason and out that the final draft has emerged."
This markedly different strategy was necessitated by the realisation that if GST had to be implemented by 1 April 2017, for it to have any tangible electoral benefit by 2019, Congress must be taken on board. The GST is a constitutional amendment bill that requires the support of 163 members in the 245-member house. The NDA has 72. Opposition for the bill has come from Congress, which has 60 members and AIADMK, which has 14.
For the government to pass the bill in Rajya Sabha, it must consolidate the non-Congress, non-AIADMK votes. In a round of pro-GST diplomacy, the Finance Minister and Chief Economic Adviser Arvind Subramanian met leaders of the Congress, the Left, the Trinamool Congress, the SP and the JD(U) on 28 July to garner support for the bill's passage in the current session of Parliament.
Following the meeting, the Congress, which had raised three demands for supporting the bill, changed its stand.
In a touch of realpolitik, Jaitley gave assurances in Rajya Sabha to states like West Bengal, suffering from a deep debt burden, that it will set up a committee of state finance ministers, headed by himself, to address the issues. The assurance on 27 July came in response to a suggestion made by the Derek O' Brien whose party TMC is firmly behind the GST rollout.
In a final act of concession, on that very day, the Union Cabinet approved key changes to the Constitution amendment bill for GST, doing away with a one percent additional levy on the supply of goods, and proposing full compensation to states for five years for revenue loss arising from the transition to GST. Though Congress' one demand was met, two more — that GST be capped at 18 percent and disputes will be decided by a resolution panel, remained unanswered. It represented Congress' divergence with states who were happy with the status quo.
Even as the bill went up for debate on Wednesday, it is clear through early negotiations that Congress has not given up the fight over GST yet. NDA, however, is now in a far more favourable position in Rajya Sabha than they ever were.
Jaitley is quite close to laying down an indelible legacy.
Politics
The Congress leader gave the 10-point reply hours after a Delhi Police team knocked on his doors for the third time in five days. He also sought eight to 10 days to give a detailed response to the questions posed by Delhi police over his January 30 remarks
India
PM Modi's retort followed Rahul's recent lecture at the prestigious Cambridge University where he claimed that the basic structure of the Indian democracy was under attack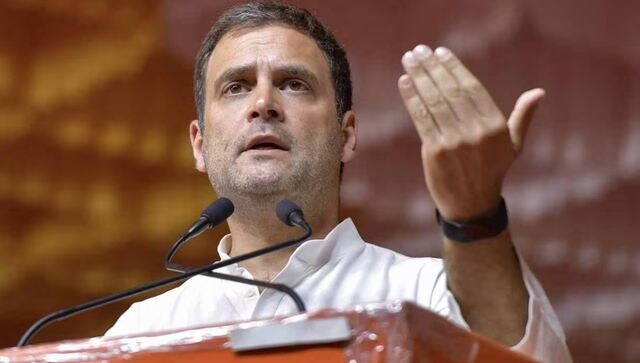 World
The BJP has accused Gandhi of maligning India on foreign soil while praising China.