Govt using news plants to divert attention from JNU row: Congress on Karti Chidambaram issue
Unfazed by the AIADMK paralysing Parliament on the Karti Chidambaram issue, Congress on Tuesday hit back at the government.
New Delhi: Unfazed by the AIADMK paralysing Parliament on the Karti Chidambaram issue, Congress on Tuesday hit back at the government, accusing it of using news plants to divert attention from the JNU row and the Rohith Vemula issue.
"A jittery Modi government is using the modus operandi of news plants to divert Parliament's attention from its now exposed anti-Dalit/anti-student policies."
"The attempt is obviously to distract attention from HRD Minister Smriti Irani misleading Parliament and the disappointing Budget which is inflationary," party's chief spokesman Randeep Surjewala said.
Noting that Karti, son of former Finance Minister P Chidambaram, as also the company concerned have issued a statement, Surjewala said he is a private individual.
Besides, he said that even in the past when ED and government had raided the offices of Advantage Strategic Consulting Private Limited and others, it was emphasised many times in a row now that Karti is neither a shareholder nor a director in the company.
Insisting that the company concerned has repeatedly asserted that it is Income Tax, Registrar of Companies and RBI compliant, he said Narendra Modi heads the Union government while AIADMK is in power in Tamil Nadu. If there is any evidence of any irregularity, they are entitled to take action as they deem appropriate.
"Of course, if it is a political battle against P Chidambaram on account of vendetta, it should be fought in the arena of politics instead of hiding behind insinuations spinned by the political handlers of investing agency," Surjewala added.
AIADMK members on Tuesday disrupted proceedings in both Houses of Parliament demanding action against Karti on the Aircel-Maxis issue.
PTI
Find latest and upcoming tech gadgets online on Tech2 Gadgets. Get technology news, gadgets reviews & ratings. Popular gadgets including laptop, tablet and mobile specifications, features, prices, comparison.
India
Besides the three-phased Bihar Assembly polls starting 28 October, bypolls to one Lok Sabha and 56 Assembly seats spread across 12 states, including 28 in Madhya Pradesh, will be held on 3 and 7 November
India
In an interview to Rahul Joshi, the Union home minister also said that India "will not bow down to anyone" and that it has the support of most countries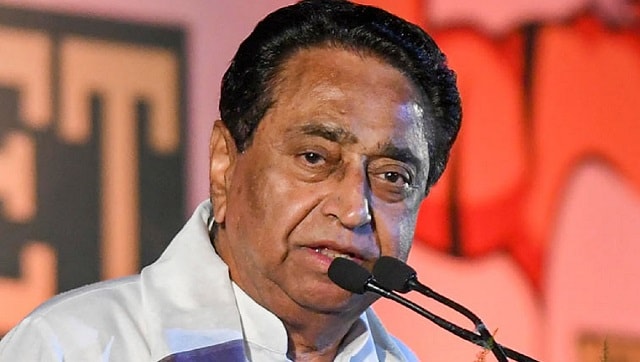 Politics
Nath is facing flak from the ruling party for referring to minister Imarti Devi as "item" during a campaign speech for Assembly by-election.