Govind Singh Dotasra takes over as Rajasthan Congress chief; Gehlot says people familiar with his 'working style'
The Laxmangarh MLA thanked the people of his constituency and said he will work to bring Congress to power again in the 2023 Assembly polls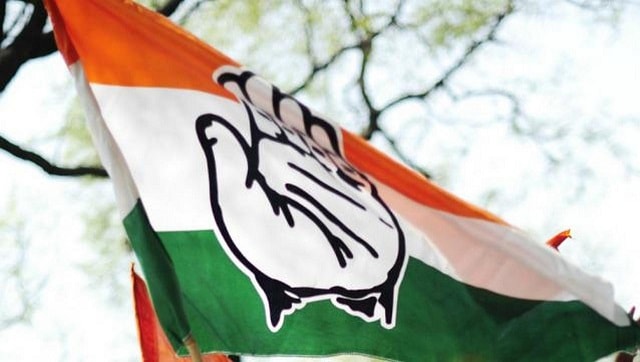 Jaipur: Govind Singh Dotasra on Wednesday formally took over as the new chief of the Rajasthan Congress.
"I would like to thank Sonia Gandhi ji and Rahul Gandhi ji for giving the responsibility to a small worker like me who comes from a farmer's family," the newly-appointed state unit chief said at the Rajasthan Pradesh Congress Committee office.
He thanked the people of his constituency (Laxmangarh) and said he would live up to the expectations of farmers, dalits and youths, adding that he would work to bring the Congress to power again in the 2023 state polls.
Addressing the party workers, Chief Minister Ashok Gehlot said Dotasra had played his role well as a member of the Assembly and deputy chief whip when the party was in Opposition.
He said people are well-versed with the working style of Dotasra and a positive message has gone to the block level with his appointment.
AICC general secretary and Rajasthan in-charge Avinash Pande said the appointment has come at a time when the political situation in the state is not good and the entire country is looking at the happenings in Rajasthan.
He said people are also looking at the role of the Governor in the present crisis.
Pande said Dotasra, state education minister and former party district president, has now been given the responsibility to run the organisation. He added that Dotasra knows the work.
Find latest and upcoming tech gadgets online on Tech2 Gadgets. Get technology news, gadgets reviews & ratings. Popular gadgets including laptop, tablet and mobile specifications, features, prices, comparison.
Sports
Westwood, who has 25 European Tour wins and two PGA Tour victories, said he was not "comfortable" with the idea of travelling to the US as he is slightly asthmatic.
World
From nurses and doctors to contract tracers and volunteers, women are disproportionately represented on the front lines of health care delivery, study finds.
science
Treating severe COVID-19 might require an immunological reset, with drugs that could, in theory, restore the balance in the body.