Gorakhpur Congress unit wants Priyanka Gandhi to fight Lok Sabha elections from Yogi Adityanath's home turf
In posters put up by the Gorakhpur Congress unit, Priyanka Gandhi is depicted as the queen of Jhansi, riding a white horse. The poster carries slogans like 'Chaaro taraf baj raha danka, Bahan Priyanka - Bahan Priyanka' and 'Desh ki ab yahi pukar, Congress aae abki baar.'
Yogi Adityanath represented Gorakhpur in the Lok Sabha for four terms

'Gorakhpur ki yahi pukar, Priyanka Gandhi Sansad is baar,' was one of the slogans printed on the Congress posters

We are highly motivated and excited as Priyanka Gandhi has been made in-charge of eastern Uttar Pradesh, the Congress district unit chief said
Gorakhpur: The Gorakhpur's Congress unit on Sunday raised a demand for Priyanka Gandhi to be fielded from the constituency, depicting her as a modern "Jhansi ki Rani".
The district unit of the party raised the demand in two posters that came up in the stronghold of Uttar Pradesh chief minister Yogi Adityanath, who represented Gorakhpur between 1998 and 2017 in the 12th, 13th, 14th and 15th Lok Sabha.
In the first poster, Congress party workers demanded that Priyanka Gandhi be made the Congress candidate from Gorakhpur for the 2019 Lok Sabha elections.
The poster also mentioned the defeat of the BJP candidate from the Gorakhpur seat in the 2017 bypoll, held after it was vacated by Adityanath to become the chief minister.
The poster carries the slogan 'Gorakhpur ki yahi pukar, Priyanka Gandhi Sansad is baar'.
In the second poster, Priyanka is depicted as the queen of Jhansi, riding a white horse. The poster carries slogans like "Chaaro taraf baj raha danka, Bahan Priyanka - Bahan Priyanka" and "Desh ki ab yahi pukar, Congress aae abki baar."
Speaking to reporters, Anwar Hussain, general secretary of the Congress' district unit, said, "We are highly motivated and excited as Priyanka Gandhi has been made in-charge of the eastern Uttar Pradesh. We are asking the party to make her the candidate for the Lok Sabha elections from Gorakhpur this time."
Find latest and upcoming tech gadgets online on Tech2 Gadgets. Get technology news, gadgets reviews & ratings. Popular gadgets including laptop, tablet and mobile specifications, features, prices, comparison.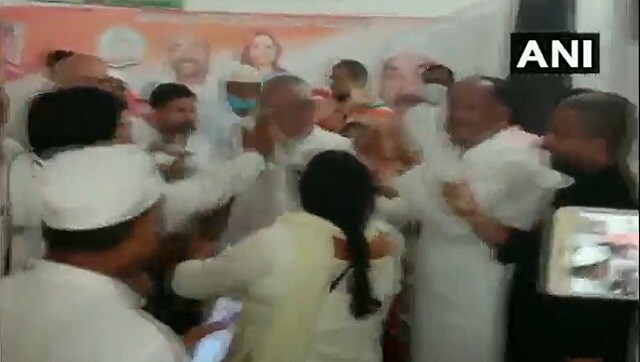 India
Tara Yadav, protesting Mukund Bhaskar Mani's nomination for the November bypolls, accused the Congress of giving a ticket to 'a rapist'
India
Bankipur, the seat Luv is contesting, falls in the Patna Sahib Lok Sabha segment, where his father and ex-Union minister Shatrughan Sinha was defeated in the 2019 general election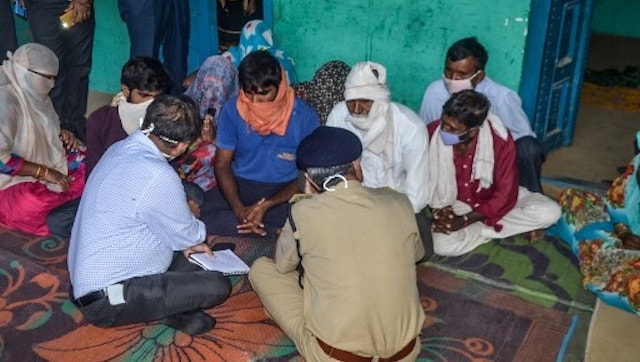 India
In an affidavit filed in the top court, the state government has said that it has deployed adequate security forces to the victim's family and witnesses to 'ensure free and fair investigation'