Goa Election Results 2017: Parrikar's name, Modi's image were not enough for BJP to win majority
Laxmikant Parsekar's defeat was a clear indicator that he as the chief minister may have sunk the BJP with his lacklustre performance over his 28- month rule in Goa.
Goa woke up to an unbelievable news that its incumbent Chief Minister Laxmikant Parsekar was trailing in his home constituency Mandrem in North Goa. The news soon turned into a shock as Parsekar left Bal Bhavan counting centre in Panaji in a huff after his Congress party rival and once close confidant Dayanand Raghunath Sopte was declared winner by a margin of 3,500 votes.
Parsekar's defeat was a clear indicator that he as the chief minister may have sunk the BJP with his lacklustre performance over his 28- month rule in Goa. BJP was trailing behind Congress party in what appears to be a fractured mandate and election of a hung Assembly.
Parsekar's disconnect with reality was reflected when on the eve of counting day he asserted that the BJP will win with a bigger margin compared to 2012 when the party had won 21 seats in the 40-member Assembly and that he would continue as Goa chief minister.
Retaining power in Goa was vital for BJP considering it was the only state among the five that went to provincial polls, barring Punjab where it was a minor partner to the Shiromani Akali Dal. BJP was aware that ineffective and inefficient Parsekar would not be able to steer the party to victory. Even its alliance partner Maharashtrawadi Gomantak Party (MGP) knew it when it snapped ties with BJP after its demand to replace Parsekar as chief minister was overruled.
Probably it was too late and replacing a chief minister just before election would have sent the wrong signal. And for this very reason, BJP decided against seeking votes in the name of Prime Minister Narendra Modi, who limited his association with Goa polls to a mere rally that he addressed in Panaji and spoke barely for 30 minutes, which must have been the shortest rally that he has ever addressed.
As part of the damage control exercise, all BJP did was not to project Parsekar as its chief ministerial face and propping up Union Defence Minister Manohar Parrikar as the possible chief minister, if Goa voted for BJP.
But can one really blame Parsekar for BJP's below par performance in Goa? That Parsekar was not chief minister material must have been known to Parrikar when he quit as Goa chief minister in November 2014 when his services were requisitioned by Modi at the Centre. Parsekar had worked under him as minster on both occasions Parrikar served as Goa chief minister.
Parrikar, however, preferred to nominate a person not suitable for the post as he did not want anyone else to become big and become a threat to him in future. Moreover, Parrikar allegedly ran Goa through remote control without giving the space for Parsekar to grow. The outgoing chief minister was also aware of his limitations and unsuitability when six months after becoming the chief minister, he publicly admitted that he was still learning how to govern the state. The job training module of Parrikar did not go down well with Goans.
The five years of BJP rule was corruption free, which is rare for Goa. Also, the BJP government cannot be faulted for dragging its feet on development front. Yet these were insufficient to sustain the party.
The best scenario for BJP was to send back Parrikar to Goa and officially name him as the chief ministerial candidate. The party refused to read the writing on the wall, just hoping that by using Parrikar's name and Modi's image, the party to emerge victorious.
Since both BJP and Congress are involved in a close contest, chances of BJP forming the new government cannot be completely ruled out. It now boils down to who among BJP and Congress would be able to manipulate smaller parties and Independents and get them to support their claim.
Ironically, the thrust of Modi's 28 January Goa rally was stability. He urged Goa voters to give BJP big majority to avoid fractured mandate and plunge Goa into political uncertainties of the past. Goa voters had none of it as they appear to have given a fractured majority.
For live updates on Goa election results here.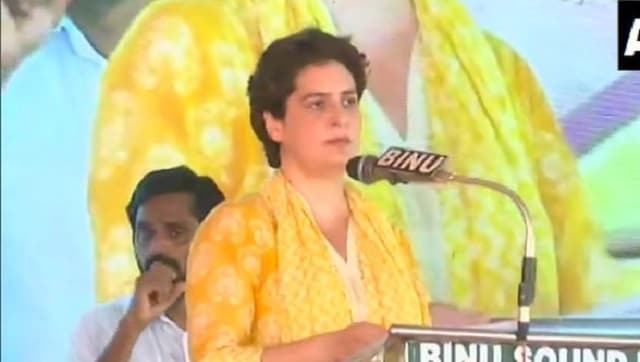 Politics
Had the Congress been serious about women empowerment, it would have made such statements in Punjab, Uttarakhand, Manipur and Goa where it is in serious contest for power in the 2022 elections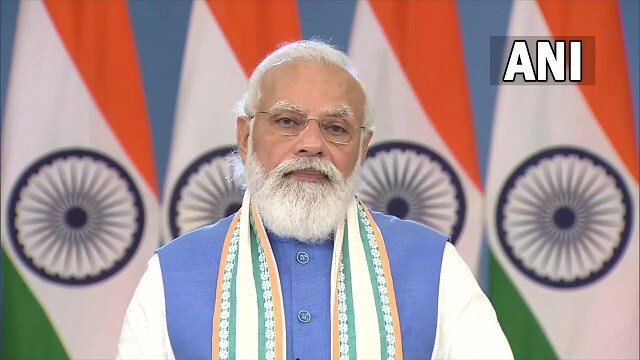 Politics
Since his days as Gujarat Chief Minister, Modi repeatedly said that, with the same laws, same rules, same officers, same people, same files, he has shown things can happen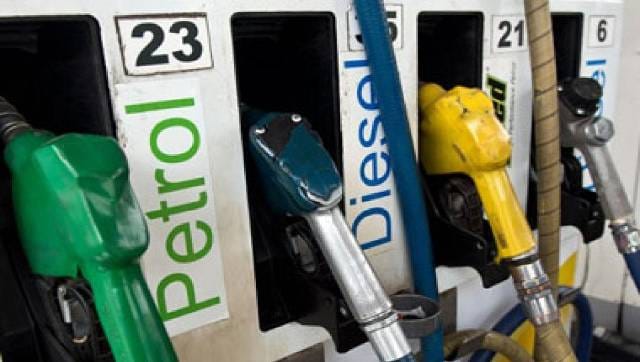 World
Fuel prices have risen not only in India, but elsewhere too. Even if one ignores it, the fact is that state government taxes account for 41.67 per cent of the final petrol price