Goa Election 2017: The only ripple of enthusiasm in the lacklustre polls favours AAP
There is an undercurrent of support for AAP in Goa — albeit a mild one. As with any undercurrent, it's tough to make out from the surface how strong it is but, to all appearances, it is not nearly as strong as the wave of support that swept the new party to victory in Delhi a couple of years ago.
There is an undercurrent of support for the Aam Aadmi Party (AAP) in Goa — albeit a mild one.
As with any undercurrent, it's tough to make out from the surface how strong it is but, to all appearances, it is not nearly as strong as the wave of support that swept the new party to victory in Delhi a couple of years ago.
AAP activists and leaders assert that there is a quiet wave of support for their party. They point to large crowds at some of their public meetings. Speaking of "a quiet vote", Dr Mariano Godinho, the AAP candidate for Nuvem constituency, says "people are scared" to reveal their preferences.
This much is certain: AAP is the only party that has positive support across large parts of Goa — particularly along the relatively heavily populated coastal belt. Most observers, even among AAP activists, say their support is the greatest in the Christian-dominated Salcete belt in south Goa. However, several Christians and others in north Goa areas like Mapusa too are drawn towards AAP.
By contrast, support for other parties seems to be limited to some pockets, mainly for certain candidates rather than backing on a party basis.
Most people see both the established parties, the ruling BJP and the Congress, as jaded. The Congress is still seen as a bastion of corruption. The BJP is viewed as a disappointment — although the anti-incumbency sentiment is not nearly as strong as it was against the Congress government five years ago.
Lower caste support
An undercurrent within the undercurrent is that many of those who have turned to AAP are from weaker and marginalised castes — both among Hindus and Christians. This is by no means a norm but is a discernible undercurrent.
For example, Dumiyana Fernandes of Felvaddo village near Cansaulim, describes herself as a lower caste Christian — a bamboo worker whose maternal grandfather was a gravedigger. She says that the BJP government's schemes have been "all for hi-fi people". She adds, "The Congress already robbed and finished (us). What was remaining, BJP finished. AAP may be good for the poor," she says.
Dhiraj Kankonkar, whose brother is the AAP candidate for St Andre constituency, sets store by the 50,000 new jobs AAP has promised. A third brother talks of "a silent vote" of Christians, scheduled castes and scheduled tribes backing their brother.
Not far from Mapusa, the city of north Goa, a Christian couple who are chary of giving their names turn out to be AAP supporters and they too talk animatedly of the Congress and the BJP both being dominated by Goa's traditionally dominant Saraswat Brahmins.
To be sure, not all those supporting the AAP are from generally weaker communities. Saluzinho Vaz, a priest of Orlim village in the south of Benaulim constituency, has a Kshatriya caste affiliation. He too says people are turning to AAP as "a new alternative". He adds, "Christians, irrespective of caste, in the past, were putting (their vote) on the hand (Congress election symbol."
Negative image
The Goa unit must contend with the negative image that has been generated by perceptions of the Delhi government, particularly party supremo Arvind Kejriwal. Particularly in north Goa, several voters say that tourists from Delhi have told them they are very disappointed with their state government.
One Goan observer remarks that the party would surely have fared better if Kejriwal had not expelled "that lawyer". He is obviously referring to Prashant Bhushan and Yogendra Yadav but struggles to remember the names.
So, negativities lurk in some voters' minds, even though others are enthusiastic about the party. Indeed, AAP seems to have hardly a presence in some constituencies — although it is the only party to have fielded candidates everywhere (including one who is not technically an AAP candidates owing to procedural difficulties).
To be sure, the party cannot be faulted for effort. Party activists started door-to-door campaign before other parties got revved up. The party's chief ministerial candidate, Elvis Gomes, claims that he and other party candidates have personally visited 95 percent of homes in each constituency after other workers made preliminary visits.
The party also has workers from other states. One comes across two software engineers leading a band of cap-clad, broom- and banner-waving workers on the main road outside the Vasco Da Gama railway station.
Despite all their efforts, however, the party remains a new force in Goa. The dominant sentiment among most supporters is that it might be worth trying them out. As things stand, it appears to be a ripple rather than a wave.
Subscribe to Moneycontrol Pro at ₹499 for the first year. Use code PRO499. Limited period offer. *T&C apply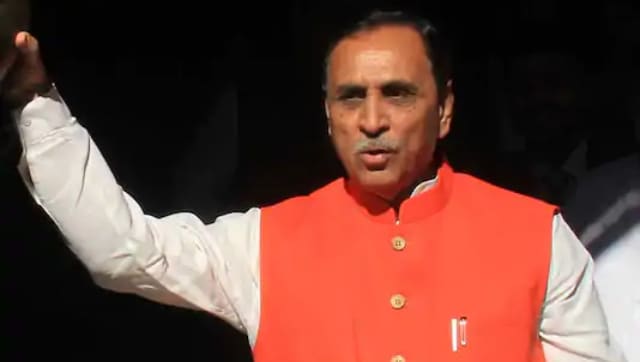 Politics
Rupani, 64, tested positive for the viral infection on 15 February, a day after he fainted on a stage during campaigning for civic polls in Vadodara
Politics
Gujarat civic polls 2021 LIVE updates: Jamnagar recorded the highest voting at 38.7%; Surat recorded 33.6%, Vadodara (33.4%), Bhavnagar (32.7%), Rajkot (30.6%) and Ahmedabad (29.4%)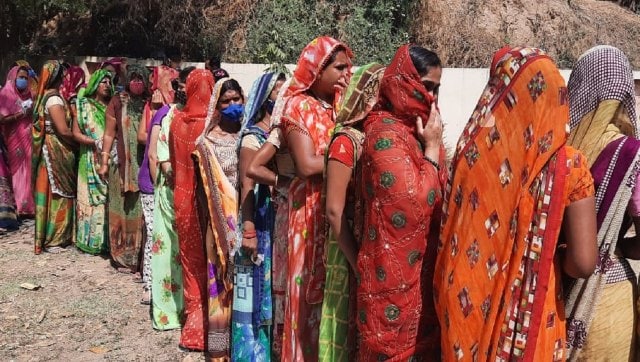 Politics
As per the State Election Commission (SEC), there are a total of 8,474 seats across 81 municipalities, 31 district panchayats and 231 taluka panchayats in the state, out of which candidates on 237 seats have remained unopposed.