Goa Election 2017: Here's a comparison of the manifestos released by BJP, Congress
The electoral battle between the Congress and the BJP in Goa is reaching its climax, with the BJP releasing its manifesto on Sunday - just four days before campaigning ends.
With an eye on the 4 February Assembly election in Goa, the BJP released its manifesto on 29 January. BJP's Goa chief Vinay Tendulkar, while talking about the manifesto, had said, "Few things which are left incomplete would be repeated in this manifesto. We have fulfilled 90 percent assurances given in the 2012 manifesto". On the other hand, the Congress party had released its manifesto on 23 January.
We look into both the party's 2012 and 2017 election manifesto and analyse the major points.
Congress
2017
Currently, Congress is in the Opposition. Senior party leader and former chief minister, Pratapsinh Rane, is the Leader of Opposition. Lok Sabha MP Jyotiraditya Scindia had released the manifesto in the presence of Goa Congress chief Luizenho Faleiro and other party members.
Banning all casinos including the ones on floating vessels
To investigate all permissions granted by the Investment Promotion Board to set up industry in the state
To fight against drug peddling in the state
Free five litres of petrol per month for every college student having valid driving licence
To restore mining immediately incorporating the entire recommendation of the Supreme Court
Reservation for STs in Goa Assembly
2012
In 2012, Congress was in power in Goa. Digambar Kamat was the chief minister then.
150 units of free electricity and water to the weaker sections of the society
To provide 5,000 flats and row houses through the Housing Board Corporation
To set up fast track courts to solve land related disputes
Slum-free Goa by rehabilitatng slum dwellers
Constitute a committee of agricultural experts to survey fallow paddy fields to suggest an action plan to make it cultivable
To increase the ceiling of mediclaim scheme from Rs 1.2 lakh to Rs seven lakh covering all illnesses
To increase monthly allowance of senior citizens under Dayanand Niradhar Yojana from Rs 1,000 to Rs 2,500
BJP
2017
The party now rules the state under the leadership of Laxmikant Parsekar. The 2017 party manifesto was released by Maharashtra Chief Minister Devendra Fadnavis on Sunday.
Special plan to provide SC/ST communities with quality education and skill training to enable employment
Make Goa unemployment-free in next five years
Tourism to get industry status in Goa
Make Goa garbage-free by building two more garbage plants
Making Goa investor friendly by setting up an ombudsman for time-bound redressal of grievances related to tourism and other sectors
Phasing out plastic use in designated spots to make the state plastic-free.
Support regional language schools at primary level with infrastructural facilities.
Develop a world class convention centre for national/international events
Comprehensive mobility plan to help develop inter-city as well as intra-city transportation
Deendayal Swasthya Suraksha Yojana to be expanded to cover all government servants
Atal Aasara Yojna to be extended for OBC community in Goa
2012
In 2012, BJP was in the Opposition. Manohar Parrikar, the current defence minister, was the then Leader of Opposition in the Goa Vidhan Sabha.
Reducing the prices of petrol by scrapping VAT on it.
Homemakers to recieve an allowance of Rs 1,000 per month
One lakh rupees to be deposited as marriage expenses in the bank account of a girl,once she completes 18 years of age
Dayanand Social Security Scheme (DSS), pension amount to be increased from Rs 1,000 per month to Rs 2,000
Sixty percent of the royalty from mining to be spent on development of infrastructure and environment revitalisation
Unemployment allowance of Rs 3,000 to Rs 4,500 per month under the minimum employment assurance scheme
Find latest and upcoming tech gadgets online on Tech2 Gadgets. Get technology news, gadgets reviews & ratings. Popular gadgets including laptop, tablet and mobile specifications, features, prices, comparison.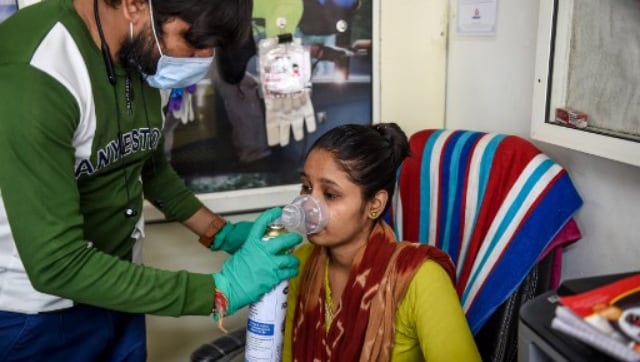 India
With India consistently reporting over 90,000 daily cases of COVID-19 in the past few days, shortages of oxygen are becoming increasingly apparent
World
The Chinese Communist Party has rejected international criticism of the internment camps in Xinjiang and has described them as job-training centres that are necessary to fight Islamic extremism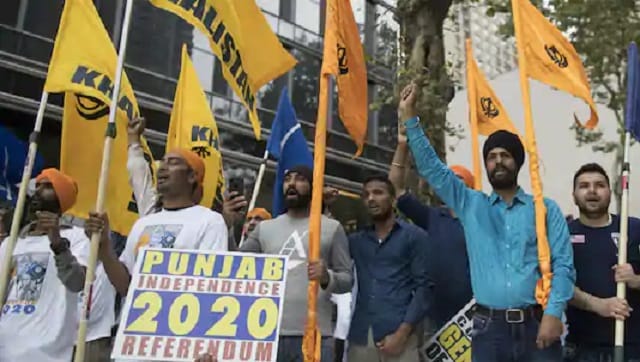 India
The paper, titled 'Khalistan: A Project of Pakistan', supports the longstanding belief that support for a separate Sikh State is part of the Pakistani strategy to 'bleed' India