Goa Election 2017: AAP's Elvis Gomes says people of the state ready for a change
The AAP's campaign was started by the party supremo Arvind Kejriwal in May last year. Since then AAP candidates, volunteers have been relentlessly campaigning across the coastal state. The nine-month-long campaign came to an end after Elvis Gomes addressed a press meet on Thursday in Panaji
Our roving reporter trailed AAP's chief ministerial candidate Elvis Gomes from Panaji to Cuncolim on the last day of the poll campaign to get a sense of the prevailing mood in the state.
Aam Aadmi Party's (AAP) chief ministerial candidate Elvis Gomes is a tired but satisfied man. On the last day of campaign (Thursday), he said, "We won't be working much today. We have a small feast slated for the day."
The AAP's campaign was started by party supremo Arvind Kejriwal in May last year. Since then, AAP candidates and volunteers have been relentlessly campaigning across the coastal state. The nine-month-long campaign came to an end after Gomes addressed a press meet on Thursday in Panaji.
The former bureaucrat walked into the conference room without the usual entourage that surrounds politicians. After greeting everyone in the room, he waited for his party members to join him. While accepting the 'Citizens' Manifesto' of Goenchi Mati Movement before the conference, he clarified, "This is not a part of the press conference. Our media friends, who are yet to arrive, should not feel left out."
When asked about the three major seats in Goa on which he can bank on, he confidently replied, "Why just three? We're winning all the seats." In his unassuming manner, Gomes met everyone in the office building. He says since it is the last day of the campaign, he is taking it easy. "We decided not to carry out any major activity," he said while walking towards the car.
Gomes is contesting from his home constituency, Cuncolim, in South Goa. From shopkeepers to children, most people in Cuncolim say he is an accessible man — a trait that has made him popular. "It's important to be accessible to the common man, AAP has been doing this for a long time now, showing people that we're a people's party," he said as he strolled outside his Cuncolim office.
As Gomes arrived at the party office, he instructed the volunteers to remove the banners and loudspeakers from the vehicles used during the rallies. "We have to remove these before 5 pm. We don't want to give anyone a chance to show us that we did something wrong," said a volunteer. As an afterthought, he added, "There are people who will go to any length to malign our party's image."
Though Gomes said that the party will be taking it easy, he was constantly on the phone talking to volunteers and monitoring the operations.
After sharing a good laugh with the kids who were outside his building, Gomes went for a closed-door meeting with his trusted party members. Meanwhile, a few vehicles, probably belonging other parties, with loudspeakers mounted on them, navigated through the lanes of Cuncolim. Gomes, however, chose to ignore them.
On the corruption allegations against Gomes, he said, "It doesn't surprise me anymore. A lot has been done to bring AAP down but it is for the judiciary and silent voters of Goa to decide, and I have faith in them." Gomes advocated people's voice through his 350+ 'Goa Dialogues', which helped him prepare the manifesto.
Gomes says that Kejriwal has been the guiding force, whether it is policy formulation or implementation. "Our door-to-door campaign has helped AAP a lot. We paid heed to the people's voices and it finds representation in our manifesto," he said.
While Goa prepares to choose the ideal 40 candidates for state Assembly, Gomes believes that people of Goa are ready for a change.
Find latest and upcoming tech gadgets online on Tech2 Gadgets. Get technology news, gadgets reviews & ratings. Popular gadgets including laptop, tablet and mobile specifications, features, prices, comparison.
India
It is time for the stakeholders to formulate a plan that will keep principles of sustainable tourism upfront. The pandemic has forced consumers to be more cautious and focus on sustainability and local communities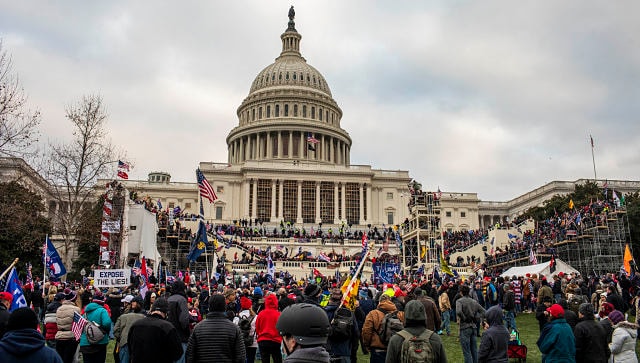 World
A full reckoning will take months or even years, and many lawmakers have called for a formal commission to investigate
India
Governments can ensure that religious processions don't end in violence. For that though, the lives of innocent citizens, especially minorities, should matter to them