Goa Crisis: Congress charge of BJP 'stealing democracy' doesn't hold moral, political or legal water
The ongoing drama in Goa catches in a nutshell the difference between the BJP and Congress and adequately explains why the former's star is rising while the latter is suffering from an existential crisis.
The ongoing drama in Goa catches in a nutshell the difference between the BJP and Congress and adequately explains why the former's star is rising while the latter is suffering from an existential crisis. For students of Indian politics, the entire episode is also an interesting case study in the nature of Congress' internal power dynamics. It elucidates why the Congress is compelled to have a Gandhi at the helm despite the scion proving himself to be an unmitigated liability.
But we shall come to that in a bit. The central question that I wish to tackle is the Congress charge — first tweeted out by former finance minister P Chidamabaram and then reiterated by vice-president Rahul Gandhi — that BJP is 'stealing democracy' because it had the audacity to stake the claim of forming a government in Goa and Manipur where voters have thrown up a hung Assembly.
A party that comes second has no right to form the Government. BJP stealing elections in Goa and Manipur.

— P. Chidambaram (@PChidambaram_IN) March 13, 2017
Speaking to reporters outside Parliament on Tuesday, Rahul dismissed Congress' UP reversal as "little down" and seemed to suggest that his party has performed better than BJP by winning three states out of five, but "democracy is being undermined" in Goa and Manipur because BJP is using "financial power and money".
It can't be helped if the Congress vice-president chooses to remain in 'La La Land' but the party's charge against BJP and petition in Supreme Court that Governor Mridula Sinha 'acted in haste' should be explored from all angles. Did Sinha err in inviting BJP's chief ministerial candidate to form a government? And how accurate is the claim that a party which finishes second "has no right to form a government"? What are the political, legal and moral aspects of this charge?
Let us look at the numbers first. The Congress has 17 lawmakers. It is the single largest party. The magic number is 21 in a 40-member Assembly. The BJP finished second with 13. Among the rest, Goa Forward Party (GFP) and the Maharashtravadi Gomantak Party (MGP) have three each. Three more Independents and a legislator from NCP have also won. A day after the results, the BJP approached the governor claiming that it has the support of 21 MLs.
On Sunday, Parrikar was appointed as the chief minister and asked to prove majority within 15 days. A press note issued by governor's office read: "Shri Manohar Parrikar has submitted evidence before Honourable Governor, the support of 13 MLAs of BJP, 3 MLAs of Maharashtrawadi Gomantak Party, 3 MLAs of Goa Forward Party, and 2 Independent MLAs, thus having a total strength of 21 MLAs in the 40-member assembly."
Goa Governor appoints Manohar Parrikar as the CM, asks to prove majority within 15 days of administration of oath of office and secrecy pic.twitter.com/dZMCbkWwFD<http://pic.twitter.com/dZMCbkWwFD>

— ANI (@ANI_news) March 12, 2017
At this point, Congress saw red. It accused the BJP of "stealing democracy" and filed a petition in the Supreme Court pleading the apex court to pass an order staying the swearing-in on Tuesday and striking down the governor's decision to appoint Parrikar as the chief minister.
The question that arises from the timeline of events is this: What was stopping the Congress, which just needed four more MLAs to have the numbers on its side, from approaching the governor and staking a claim to form the government? Why did it wait for the BJP to make its first move before crying foul?
According to IANS, it wasn't any moral conundrum that was stopping it from approaching the governor. The party wasn't "caught napping" either. What happened was that it wasted precious time in quelling a bitter internal squabble over who would be the Congress Legislature Party (CLP) leader. Unable to come to a conclusion, the Congress, led by its general secretary Digvijaya Singh, left the goal empty for BJP to score
According to the article, Singh and other Congress leaders were cooped up in a hotel, locked in an internal battle for power and "waiting" for smaller allies to back them.
"State president Luizinho Faleiro, former chief ministers Digambar Kamat and Pratapsingh Rane were potential candidates for the post, but each camp and their proxies rejected each other, wasting precious time. There was even a secret ballot to select the CLP leader; an exercise whose results were incidentally also kept a secret from the media and the party's junior MLAs" says the report, adding: "By evening, frustrated Congress leaders stepped out of the hotel, with Taleigao MLA Jennifer Monserrate blaming the party's 'Delhi leaders' for losing the opportunity to select a CLP leader and forge a ruling coalition."
In contrast, the BJP moved swiftly led by Goa minder Nitin Gadkari and former chief minister Parrikar. At the end of hard-nosed negotiations with other MLAs, BJP went to Raj Bhavan in the evening.
Even as Singh claimed BJP had "bought MLAs", Congress leader Vishwajit P Rane, seen as the potential chief ministerial candidate, told NDTV: "I think there was total mismanagement by the leadership". He said Congress had the mandate to form the government but lost the opportunity "because of foolishness of our leaders".
Savio Rodrigues, vice-chairman of Goa Minority Congress, blamed Singh for the botch-up. He told Times Now channel: "I completely blame Congress leadership for the failure to form the government in Goa. In fact, I blame Digvijaya Singh. What Congress wasted the time on was trying to figure out who would be the chief minister of Goa."
From all accounts, it seems fairly clear that Congress' charge against BJP was a poor attempt at hiding its own inefficiency. It tried to claim the moral high ground when it had no other option left. It is a little foolish to blame the BJP for doing what parties in a democracy are supposed to do, form a government through coalition if lacking in simple majority. The Congress charge is poor politics.
Its petition against the governor also doesn't hold legal water because there is no constitutional compulsion on Sinha to call a party with 17 legislators in a House of 40 when a rival coalition has already enlisted the required numbers. In a couple of tweets, Arun Jaitley pointed out that the governor was not acting out of her powers.
In a hung assembly, if majority of the elected MLAs form a coalition, the Governor would be constitutionally right (1/2)

— Arun Jaitley (@arunjaitley) March 13, 2017
in inviting the leader of the majority coalition to form the government and prove their majority within a short period. (2/2)

— Arun Jaitley (@arunjaitley) March 13, 2017
This is in consonance with former President KR Narayanan's detailed communique in March 1998 on this subject. The governor is entitled to use her discretionary powers and is not constitutionally bound to call the 'single largest party'.
The text of the press communique reads: "When no party or pre-election alliance of parties is in a clear majority, the head of State has, in India and elsewhere, given the first opportunity to the leader of the party or combination of parties that has won the largest number of seats, subject to the prime minister so appointed obtaining majority support on the floor of the House within a stipulated period of time. This procedure is not, however, an all-time formula because situations can arise when MPs not belonging to the single largest party or combination can, as a collective entity, outnumber the ''single largest'' claimant."
Little wonder that the Supreme Court, through a bench headed by CJI JS Khehar, refused to stay Parrikar's oath-taking ceremony with a caveat that the floor test must be conducted on 16 March. This throws the legal validity of Congress's charge of "stealing democracy" out of the window.
The apex court had some tough questions for Abhishek Manu Singhvi who appeared for Congress party during the hearing.
Tough questions from CJI Khehar to Dr.Singhvi. CJ asks 'did u file the names of MLAs who support u in ur representation to Guv'

— Live Law (@LiveLawIndia) March 14, 2017
You are putting us the position of the Governor. These things you should have stated before the Governor: SC to Dr. Singhvi

— Live Law (@LiveLawIndia) March 14, 2017
You had enough time.even full night .Night is the best time (sarcastically).There is not a single affidavit frm any member who support u:SC

— Live Law (@LiveLawIndia) March 14, 2017
The final aspect of the charge is a moral one. Should the BJP have moved to stitch a coalition and staked claim when clearly it was the second-largest party? This charge rests upon a notion that parties which win most seats (though lacking in simple majority) retain the exclusive right of forming the government. Unfortunately, this, too sits heavy on Congress' shoulders.
It appears a little awkward when a party that famously grounded a chartered plane in 2005 to search for MLAs and scupper NDA's plans of forming a government in Jharkhand — NDA had 36 in the 81-member Jharkhand Assembly and UPA had 27 — sermonises about such proprieties.
Few have forgotten that in Delhi, Congress, with eight seats, had sought to form a government with AAP (28 seats) to keep the BJP away which had won 31 seats. The Congress should go a little easy on these lectures. It is for the BJP to answer though why the party that claims to be "different" seems to be adopting Congress's dubious practices.
Last, the episode proves why Congress is doomed with the Gandhis and doomed without them. If it cannot solve the simple issue of who would be the chief ministerial candidate in a small state, then it doesn't require knowledge of rocket science to presume what would happen if the Gandhis were to relinquish their position.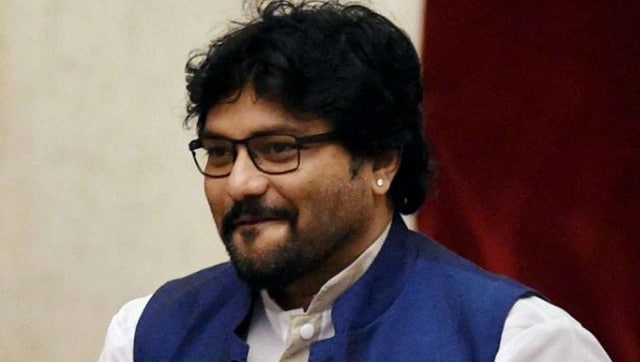 Politics
The two-term MP thanked BJP for having shown confidence in him and reiterated that he did not want any seat if he was not a part of his erstwhile party which had first brought him political renown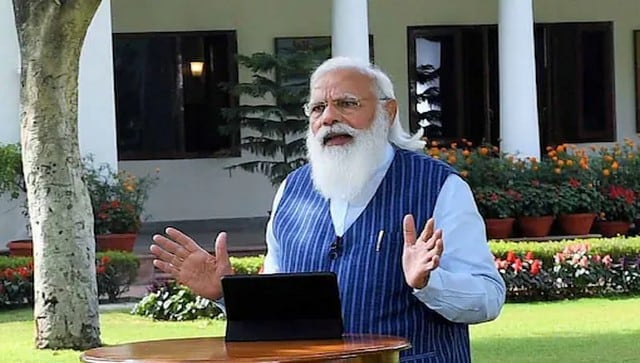 India
Hindus have lost their spirit of Kshatriya-hood. They have become selfish and self-centred, cowering at the very sight of any danger. Yet, it is not too late for them to wake up.
Politics
For all her 'connect with the people', Priyanka Gandhi Vadra's 'Hinduism' is even more farcical than Rahul Gandhi's