Goa BJP congratulates Narendra Modi and Amit Shah for reviving NDA in Bihar, backing Nitish Kumar
Goa BJP congratulated prime minister Narendra Modi and the party president Amit Shah for 'reviving the NDA combination' in Bihar by backing JD(U) leader Nitish Kumar
Panaji: The Goa BJP on Thursday congratulated prime minister Narendra Modi and the party president Amit Shah for "reviving the NDA combination" in Bihar by backing JD(U) leader Nitish Kumar who took over as chief minister once again, a day after dumping his party ally RJD.
"We congratulate our prime minister as well as the party president Amit Shah for reviving the NDA combination in Bihar and supporting Nitish Kumar for his principled stand and decision to leave alliance with corrupt RJD and form 18th NDA government in Bihar in cooperation with the BJP," BJP Goa spokesman Premanand Mhambrey said in a statement released.
He said the development will provide a "positive boost" to the prime minister's mission against corruption and his development campaign.
"The Opposition parties now stand exposed as they were taking the shield of secularism to hide their misdeeds of corruption and nepotism in public life. The events in Bihar have exposed their hollow facade of pseudo-secularism which they are using only to hide their misadventures. The success of BJP-led NDA in the 2019 Lok Sabha elections is a foregone conclusion now," Mhambrey said.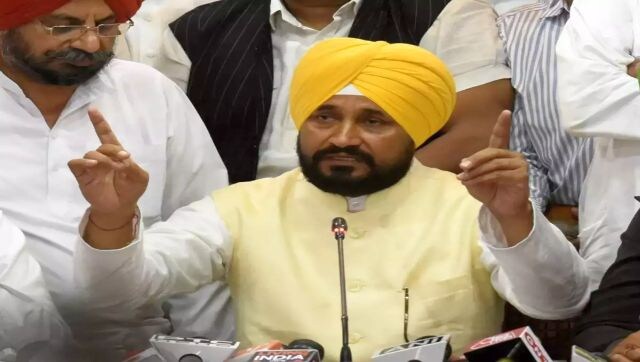 Politics
The Union home ministry has sought a report from the Punjab Government on the security breach during the Prime Minister's visit to Punjab on 5 January, 2022
India
The case tally of the Omicron variant of the virus has reached 3,623 in the country with Maharashtra accounting for the highest number of Omicron cases — 1,009 infections
India
On the occasion of Guru Gobind Singh Jayanti, the DDMA has given relaxation to the devotees during the weekend curfew in Delhi, allowing them to offer prayers at Gurudwaras on Sunday