Gandhi-DLF link: It all started with Rajiv, not Robert Vadra
The owners of DLF have strong ties with the Gandhi family that go as far back as 30 years, when Robert Vadra was nowhere in picture. DLF owner K P Singh gives Rajiv Gandhi all the credit for reviving DLF in his autobiography Whatever the Odds: The Incredible Story Behind DLF.
The owners of DLF have strong ties with the Gandhi family that go as far back as 30 years, when Robert Vadra was nowhere in picture.
In fact, DLF owner K P Singh gives Rajiv Gandhi all the credit for reviving DLF and enabling him to create Gurgaon as an international city.
All this finds ample acknowledgement in his autobiography Whatever the Odds: The Incredible Story Behind DLF.
First published in 2011, K P Singh describes how Rajiv Gandhi saved him from inevitable arrest and from his staunch enemy Bansi Lal. Rajiv Gandhi helped change archaic laws and provided the first-ever license to a private realty company (DLF). And the partnershipdidn'tstop.
"I was equally privileged to be a facilitator for numerous other business deals at a time when the Indian economy, under Rajiv Gandhi, was just starting to liberalize and open up to the world. It was like having a front-row seat to an extraordinary event,'' writes K P Singh. He also writes of how he helped to bring GE as the first BPO Company in the country and his role in helping Rajiv Gandhi while drafting the Congress manifesto on urban development in 1991.
Against this backdrop, the allegations of DLF favouring Robert Vadra become even more interesting.
During the summer of 1980, K P Singh recounts, it was a chance encounter with Rajiv Gandhi in a deserted part of rural Haryana near Qutub Minar, when K P Singh had eyed an area of around 40 acres to set up what is now Gurgaon city.
He was chatting with a villager when a speeding jeep screeched to a halt nearby. Rajiv Gandhi, who was driving the jeep, emerged from the vehicle and asked if he could get a can of water as his engine was overheating. Rajiv Gandhi had just given up his pilot job with the Indian Airlines and had taken his 'first hesitant steps' into politics after the death of his brother Sanjay Gandhi.
Rajiv Gandhi, who often used to take this route to visit his Meharauli farmhouse, asked Singh what he was doing in such a desolate place at the height of summer. Then Singh told him all about his vision of Gurgaon as the international city and how the government laws are not helping him to create this city and not providing private developers a level playing field.
K P Singh writes: "He (Rajiv Gandhi) became interested and pressed me on the issue. What is holding it up and why don't you do it, Rajiv asked.''
"At that time, DLF had no money or business worth talking about. Banks were forbidden to give loans to purchase land. There was no such thing as housing loans. The only capital that DLF had was my optimism and determination to revive the company and make it a real estate giant. Rajiv sensed that... In fact, it was this one incident that was to transform Gurgaon from a rural wilderness into an international city,'' Singh says in his book.
Rajiv Gandhi and Singh sat there for an hour and half, "in the middle of nowhere, engaged in detailed discussions about the idea of creating an integrated, world-class township in Gurgaon".
Rajiv Gandhi then asked Singh to make a presentation on Gurgaon before Arun Singh and him at his Delhi office. A string of meetings followed. The final consensus was that Gurgaon should become a model city through substantial private sector development. At the same time, it was decided, that while licences will be granted to the developers, they would have to make sure that the weaker sections of the society benefited from the project.
The policy was changed and the first licence to DLF was issued in April 1981 to develop 39.34 acres.
Later in 1984, Rajiv Gandhi had also rescued K P Singh from arrest. "In February 1983, DLF had secured licences to develop a total of 556 acres. Evidently, the progress that DLF was making was not to Bansi Lal's liking and he got some serving bureaucrats loyal to him to issue a notification by the state government to acquire land around the areas that DLF was developing. The idea was to prevent us from acquiring contiguous land,'' Singh recollects in the book.
Singh then met many bureaucrats and politicians. He told them that the entire background, including the fact that the Gurgaon Township projects had the approval of Rajiv Gandhi. In his presentation to the Haryana government, Singh wrote that the action of the chief minister (Bansi Lal) in cancelling DLF's licences was akin to a rampaging bull in a china shop.
Singh writes: "Bansi Lal got even more furious. I was told later that he had ordered his officials to demonstrate just what kind of a bull he was!''
Again, Singh went to Rajiv Gandhi, who was now the Prime Minister.
"When I met him and related my problems, he was surprised to hear about Bansi Lal's war against me and DLF and the reason for it. I also told him how badly and unfairly it had harmed DLF... I later came to know that immediately after the meeting, Rajiv asked his principal secretary Sarla Grewal to ensure that the orders of the Haryana government were reversed and that the urbanization of Gurgaon continued without any hindrance. I felt that at long last, my troubles were coming to an end. My hopes were soon belied. Grewal spoke to Bansi Lal but to no avail. He was known to be stubborn. In fact, the commissioner for town and urban planning expressed his inability to ease the pressure on DLF. When Rajiv went to Haryana to inaugurate a facility, he met Bansi Lal and told him that since I was trying to build a world-class city in Gurgaon I should be encouraged and not hindered. But, Bansi Lal remained inflexible and continued to target DLF. Some days later, I got a call from Gopi Arora, special secretary to Rajiv Gandhi, asking me to meet him urgently. Gopi was a high-profile bureaucrat who wielded considerable power in the Prime Minister's Office. He didn't beat around the bush.
"He simply said, 'I have a message for you from the prime minister. First you must immediately legally protect yourself and your company as Bansi Lal is bent on arresting you.'
"He then reassured me that the issue would be sorted out soon. I sought his advice as to what I should do to protest myself. Go into hiding for some time, was his response.''
Singh stopped going to the office and he went into hiding.
In Chapter 11 (DLF Growth and Transition) of his book, Singh recounts that sometime in early April 1991, his security guard woke him up around midnight saying that a call had come from Rajiv Gandhi's residence. He thought it was a prank call, but later he confirmed that Rajiv Gandhi wanted to see him at his residence immediately.
"Jumping out of bed, I drove down to meet him in the wee hours of the morning wondering about the reason for the call. Rajiv did not look the least bit tired though he had been working through the night. He was munching on a bar of chocolate. He said that he had written two paragraphs on urban development in the Congress manifesto, which was to go to press soon. He wanted me to read it and see if it was in the interest of urban growth and was correct and balanced,'' Singh writes.
Singh read the paragraphs on the urban development, which emphasised among other things the development of satellite towns to reduce pressures on large cities.
"Not wanting to disturb Rajiv, who was busy finalizing the manifesto, I left saying what he had written was fine. The Congress Working Committee cleared the manifesto on 6 April 1991. "
Rajiv Gandhi was assassinated on 21 May 1991. K P Singh writes: "It was a day I will never forget. The country lost a visionary leader and I lost someone who was instrumental in helping me realise a dream and also made me what I am today. Gurgaon would never have happened had it not been for Rajiv.''
Singh concludes: "Yet, Gurgaon's development and Rajiv Gandhi's role in it show what politicians with no ideological baggage and modern minds can envision and achieve. Being young, Rajiv was passionate about doing something new. He brought a new hope to people who were disillusioned with the direction of politics in India. I have pleasant memories of meeting him numerous times when he was the prime minister between 31 October 1984 and 2 December 1989. India's urban development story took off only because of Rajiv Gandhi's vision. DLF is what it is today because of the change in the government perspective towards housing and urban development that he brought in."
Whatever the Odds: The Incredible Story Behind DLF jointlywritten by DLF owner KP Singh and journalists Ramesh Menon and Ramesh Swamy, recounts the story of DLF from its inception to its development into a real estate giant.
Subscribe to Moneycontrol Pro at ₹499 for the first year. Use code PRO499. Limited period offer. *T&C apply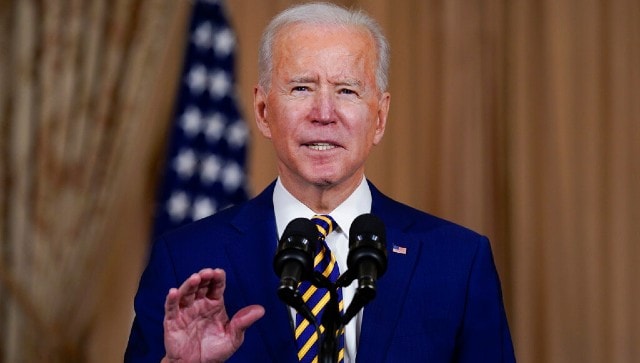 World
Several militia groups such as the Hezbollah have received at least some financing, support and weaponry from Iran over the years
World
Crown Prince Mohammed bin Salman had cultivated a climate of fear that made it unlikely for aides to act without his consent, according to the report
India
There will certainly be grumbling that it's a very basic joint statement, that there have been so many of the sort in the past and that Pakistan is not to be trusted