Gadchiroli-Chimur Lok Sabha Election Result 2019 LIVE Updates: Party, Candidate, Constituency wise Winner, Loser, Leading, Trailing
BJP's Ashok Mahadeorao Nete won in 2014, in Gadchiroli, in the Lok Sabha election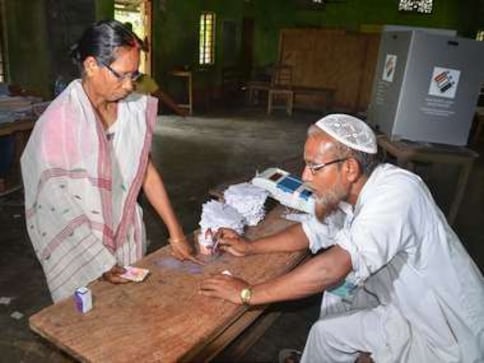 Gadchiroli-Chimur Lok Sabha Constituency
Constituency number: 12
Total electors: 14,69,767
Female electors: 7,15,840
Male electors: 7,53,927
Reserved: Yes, for Scheduled Tribes
Delimited: Yes. It was created in 2008. It was earlier known as Chimur Lok Sabha constituency prior to delimitation. Amgaon Assembly segments (part of Bhandara Lok Sabha seat) was added in 2008. Armori, Bramhapuri, and Chimur segments were added from the Chimur parliamentary seat while Gadchiroli was added from Chandrapur Lok Sabha seat.
Assembly constituencies: Amgaon (ST), Armori (ST), Gadchiroli (ST), Aheri (ST), Bramhapuri, Chimur
Results in last four Lok Sabha elections: Congress leader Marotrao Sainuji Kowase won the seat in 2009 while BJP's Ashok Mahadeorao Nete won in 2014.
Demographics: A tribal dominated constituency, it is also affected by Naxal violence. The constituency is spread across Gondiya, Gadchiroli, and parts of Chandrapur district. All the three districts have a significant population of tribals, with Gadchiroli topping, where two-fifths of the population belong to Scheduled Tribes.
Politics
Ahead of his youth rally in Himachal Pradesh, Congress on Friday attacked Prime Minister Narendra Modi saying he must answer why the BJP-led government failed to address issues of unemployment and the debt the state's burdened with.
Explainers
Amarinder Singh joins the BJP in Punjab, what does it mean for the future of politics in the state? Tune in to find out
Politics
BJP claimed that it won 274 gram panchayats along with its ally Shinde faction of the Shiv Sena winning 41 and said that NCP, Congress and the Uddhav faction won 62, 37 and 12 seats respectively. However, the NCP dismissed the BJP's claims.