Funding row: Sorry BJP, your donation pot is a whole lot blacker than AAP's
Modi's government is for the moment only interested in making insinuations for political gains. It has no interest in going to the roots of black money which funds elections.
The NDA government should have immediately asked the Income Tax department to launch a formal investigation against the shell companies which donated funds to AAP by cheque.
Indeed AAP itself has asked for an inquiry but the government is yet to officially respond. Why?
The NDA is for the moment only interested in making insinuations for political gains. It has no interest in going to the roots of black money which funds elections. They are on a weak wicket when it comes to tackling the menace of black money. Electoral funding by big business-largely in cash- is the fundamental problem and BJP knows this too well.
A thousand-page internal study on black money submitted to the finance ministry shows that established parties like Congress,BJP, SP and BSP received 75% to 100% of the donations in cash and these are also in denomination of less than Rs 20,000 each.
So if the BJP or Congress receive Rs 1000 crore of political donation, only Rs 200 crore is shown as received by cheque and Rs 800 crore in cash. As per the current flawed law, there is no accounting of 80% of the funds received because the law says all donations of less than Rs.20,000 in cash need not give details of who is paying it. So Mayawati's BSP shows 100% of her party funds as received in cash from lakhs of individuals paying less than Rs 20,000 each.
The black money report with Arun Jaitley clearly suggests this is a major loophole used to hide black money. Established parties have used this loophole as a mechanism to hide the identity of individuals or companies paying them cash.
This is the real issue which Supreme Court must address if it chooses to respond to Aam Aadmi Party's plea that all political donations must be traced to its owner, whether cash or cheque. This is a good opportunity to plug the loophole of large cash donations getting split into small ones of Rs 20,000 each where the identity of the owner need not be revealed.
Finance minister Arun Jaitley on Tuesday has asked why the AAP leaders did not check the background of the company which made the cheque payment to the party. Jaitley suggested the company could have been used as a front by someone to convert black money into white. The Courts must order an inquiry into the real owner of the money. However, the government investigation agencies must also open up inquiry against big black money donations which get split into small cash denominations to escape scrutiny.
The black money report says Congress and BJP show 88% and 77%, respectively, of their total donations to be in cash of less than Rs 20,000 denomination. Purely based on common sense, it is difficult to believe that such big cash donations are white money.

AAP has said that it cannot check the background of thousands of donors who donate by cheque. This is valid because a political party has to assume that anyone paying by cheque is following normal banking and money laundering laws.
Therefore AAP has done the right thing by asking for an investigation of the real donor behind what has emerged as a shell company.
The bigger reform is to encourage payment by cheque and the government must ensure the donor is not in violation of law.
First Cricket News
Here's all you need to know about the 24th Match of IPL 2021 between Mumbai Indians and Rajasthan Royals
First Cricket News
Here's all you need to know about the 23rd match of IPL 2021 between CSK and SRH in Delhi: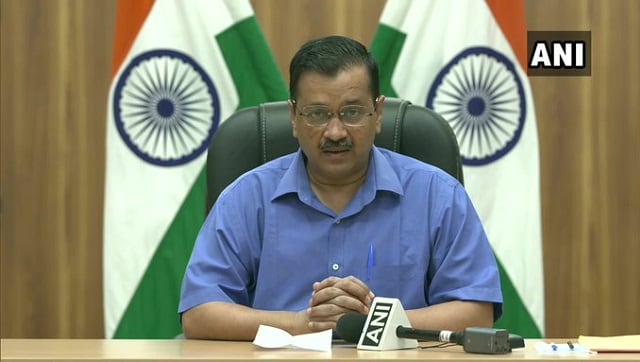 India
The government will make efforts to speed up the processes of purchasing vaccines and administering them to the people, the Delhi chief minister said