Full text of BJP IT cell chief Amit Malviya's letter to EC: Never intended to infringe upon constitutional mandate of poll panel
BJP's IT cell chief Amit Malviya tweeted the date of the Karnataka Assembly polls before the Election Commission announced it, prompting the panel to describe the leak as a 'very serious issue' that merited a probe and 'stringent action'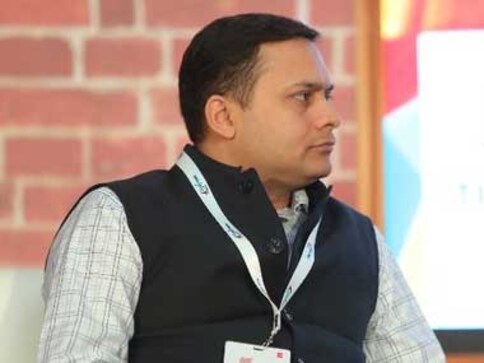 BJP's IT cell chief Amit Malviya on Monday tweeted the date of the Karnataka Assembly polls before the Election Commission announced it, prompting the panel to describe the leak as a "very serious issue" that merited a probe and "stringent action".
Malviya, however, tweeted that he had only quoted the news channel Times Now. He also went on to write to the EC, clarifying the same.
His tweet came when Chief Election Commissioner OP Rawat was addressing a press conference to announce the schedule for Karnataka polls but had not announced the date.
The BJP IT cell head said the election would be held on 12 May and counting would take place on 18 May. While he was correct on the polling day, the votes will be counted on 15 May.
The CEC later said the tweet was incorrect as the actual date of counting was 15 May and not 18 May.
Here is the complete text of Malviya's letter to the EC:
To,
The Election Commission of India,
New Delhi.
Subject: Information relating to Karnataka election dates scheduled to be held in May 2018
Dear Sir,
It was brought to my attention that my tweet on the likely dates of Karnataka election put out in the morning of 27 March 2018 posted at 11.08 am has raised certain apprehensions. I wish to clarify that the source of my information was based on a newsbreak put out by Times Now, a leading national TV channel at 1 1.06 am. Attached with this letter are the screen prints of the television channel along with the time stamps when they broadcast this news, which as you can see was done at '1 1.06 am, two minutes before I used the same information in my tweet.
I'm also attaching a similar tweet by the social media in-charge of Congress in Karnataka who, it seems, also used the same source to post the same information exactly when I did. As is evident now, the final dates announced by the EC were different from what Times Now had reported, that was the sole source of the information in my tweet.
I wish to reiterate that I firmly believe in the exclusive constitutional domain of the Election Commission to conduct free and fair elections in the country, and also in the confidentiality and secrecy mandated upon it in process of doing so. It is my kind submission that my tweet was in no way intended to infringe upon the constitutional mandate of the Election Commission. I hope your good self will take this submission in good faith.
Regards,
Amit Malviya,
National ln-Charge,
Information and Technology,
Bharatiya Janata Party
The full text has been entirely reproduced from a mail by BJP Central Media and has not been edited by Firstpost for style and content
India
The banner that read BJP workers are forbidden from entering the police station was put on a wall near the entrance of the medical college police station
India
The IMD on Monday declared the onset of monsoon over the Andaman Sea. This year, the early monsoon has been attributed to Cyclone Asani which brought in plenty of moisture over the region
Politics
Soren was asked to appear before the EC either in person or through his counsel on 31 May, but he sought more time and is now learnt to have been asked to appear on 14 June