From Tota Singh to Rahul Gandhi: Here's a list of politicians that have invited the junta's ire
Indians like to express their love and hate with equal gusto and behold- a list of politicians who have been attacked by the public
On Saturday, Tota Singh, Minister for NRI Affairs in the Punjab government and his delegation became the latest in line to come under attack as hundreds of Sikhs protesting his visit allegedly threw stones and hurled a shoe at the politicians in New York.
Though the police took two youths in custody in connection with the incident, the attack caused quite a furore. However, this is not the first time in India that a politician has been slapped, punched or hurled shoes at by the (angry) public.
Indians like to express their love and hate with equal gusto and behold - a list of politicians who have been the target of attack by the bharatiya janta in the recent past
1. Arvind Kejriwal
Leading the pack is India's star target Delhi Chief Minister Arvind Kejriwal, who the aam aadmi loves to attack. From eggs, ink to slaps and punches, Kejriwal has seen it all. He currently has the distinction for being the politician to be attacked the maximum number of times.
Here are a few highlights-
It started with the most unusual attack on 25 March, 2014 when Arvind Kejriwal had to face the wrath of the public who splashed ink on him while he was travelling in an open vehicle in Varanasi, Uttar Pradesh. If that wasn't enough, eggs were also thrown at his car outside the Kashi Vishwanath temple, with protesters asking him to leave the city and raising anti-Kejriwal slogans.
Then, on 28 March 2014, a man who claimed to be a supporter of Anna Hazare tried attacking Kejriwal in Haryana during his election rally.
And, lastly, an autorickshaw driver, first garlanded him, and then slapped Kejriwal with all his might, before being pulled away by AAP workers during a roadshow in Delhi's Sultanpuri on 8 April, 2014. Kejriwal was then seen in Rajghat, sitting in silent prayer, with a visibly swollen face.
Kejriwal's shock at being the target of all these attacks is best described in the tweet below
I am just thinking - why am i being repeatedly attacked? Who r the masterminds? What do they want? What do they achieve?

— Arvind Kejriwal (@ArvindKejriwal) April 8, 2014
2. Sharad Pawar
On 24 November, 2011 when Sharad Pawar was the then Union Argriculture Minister and was attending a a public function in NDMC convention center in New Delhi, he was slapped by Harvinder Singh, who had walked into the convention center posing as a member of the audience.
Justifying his action, Singh had said that he was upset with rampant corruption in the country, and that he will keep attacking politicians for their double standards and hypocrisy. He had claimed that he slapped Pawar because he said he was upset with Pawar's statement on inflation.
3.  P Chidambaram
On 7 April 2009, the then Home Minister P Chidambaram had a shoe thrown at him by Jarnail Singh, a journalist who worked with Dainik Jagran. He was reportedly miffed at Chidambaram's refusal to discuss Congress leader Jagdish Tytler's alleged involvement in the 1984 anti-Sikh riot cases.
In a strange turn of events, the offender was fielded by Aam Aadmi Party in the 2014 Lok Sabha elections.
4. Rahul Gandhi
The Congress Vice President wasn't spared either. On 23 January, 2012, a shoe was thrown at him during an election rally in Dehradun. IBN-Live had reported that as the security personnel and Congress supporters grabbed Kuldip, the culprit, Gandhi was heard saying "don't hit him".
5.  Nitin Gadkari
On 6 October, 2014, a youth, who appeared to be in an inebriated state was detained by police after he tried to hurl a shoe at Union Minister Nitin Gadkari at an election rally in Pune. The incident occurred when Gadkari arrived in Pune for the rally held in support of BJP candidate Medha Kulkarni.
(With inputs from agencies)
Find latest and upcoming tech gadgets online on Tech2 Gadgets. Get technology news, gadgets reviews & ratings. Popular gadgets including laptop, tablet and mobile specifications, features, prices, comparison.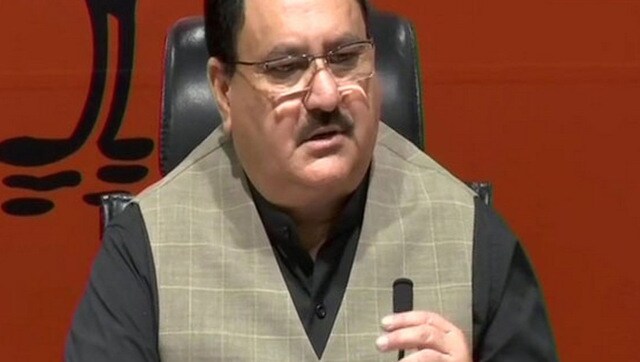 Politics
Nadda alleged that the RGF, which is headed by Sonia Gandhi, received donations every year from the Chinese embassy.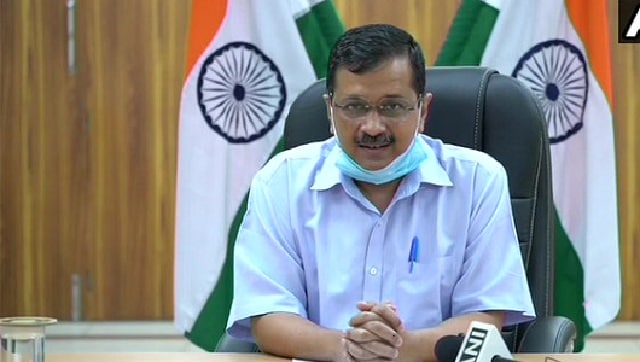 India
The chief minister said that the situation is not as 'terrible' as predicted one month ago, asserting that at present, the number of active coronavirus cases has been decreasing instead of increasing.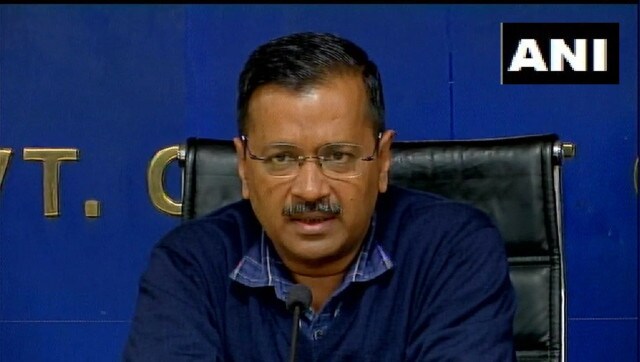 India
Kejriwal said, 'LNJP Hospital was the first hospital to be declared as full-fledged COVID hospital 100 days ago. Many patients have got cured here, it is the biggest hospital with 2,000 beds. It is also the first hospital where plasma therapy was started and it is now being replicated at many locations across the country," Kejriwal said.